Skip to content
What
we do
---
A full service brand, digital & marketing agency
How we can help
Brand Identity
We are continually challenged to define and stake out dynamic brand identities that have the power to cut through crowded markets. It's not simply a case of developing a new logo. It's about living and breathing the essence of a brand and delivering the promise and experience at every possible touch point.
We love brands and what they represent.
Graphic Design
'It has to be beautiful and functional' is the rule we apply to all things Source. The printed word, graphic or design must always pass the test, ensuring clients are thrilled by what they see.
Website Design & Development
With the best expertise and technical know-how, we turn client briefs into stunning realities. Our tailored websites maximise visual and functional impact for a diverse portfolio of clients.
SEO (Search Engine Optimisation)
Our knowledge and insight of search engine optimisation gives clients the boost they need to get ahead of the competition. While content is key, we are masters in driving our clients up the rankings and keeping them there.
PPC (Pay-Per-Click) & Google Ads
Pay-Per-Click is a highly effective way to directly target your audience. Our digital marketing team is Google accredited and will work with you to provide support and advice.
Utilising PPC marketing methods, such as Google Ads and social media, will ensure that your website appears in front of the right audience. We are proficient in creating PPC campaigns that target the most relevant market sectors based on your objectives.
Social Media
At Source we are social beings, which is why we encourage our clients to talk across a number of social platforms to add value and strengthen their wider communications strategy. We cover all bases, discover which networks work best for each client and join them up, neatly. Always posting with purpose, always getting the most out of that little blue bird.
Apps & Software Development
We have a passionate and dedicated development team who love creating bespoke software and apps. Whether the end goal is to drive sales or increase productivity, we will design and build the right solution for you, to your exact specification.
Name Generation
Nailing down a suitable name can be a tricky business – which is where Source comes in. We get to know your business, ethos and messaging in order to generate a name that's unique to your brand. Our expert, creative team brainstorm ideas to form a bespoke identity in keeping with your business ideals. It all starts with a name…
Brand Guidelines
Think of brand guidelines like a manual… if you the follow the steps correctly it'll keep your brand looking its best across all future collateral. We create guidelines that carefully consider your logo, colours and typeface in order to formulate consistency across your business.
Strategy
Getting to the heart of client briefs and delivering intelligent solutions is part of our ethos. Through in-depth research and careful planning, we drive brand success. We examine the landscape, interrogate data and scan the competition to inform our thinking. From this base, we create and innovate. Working closely with clients, we align our campaign objectives with their business goals.
Packaging
Our designers work in a 3D environment to create beautiful and eye-catching product packaging. With a vast array of design experience under our belts, we create solutions that get products moving off the shelves.
Print Media
Despite the digital rise, there's still plenty of space in the market for print media. Whether you're looking to design a magazine advert, spread the word with a flyer, or present your products in a brochure, we can create the perfect design for a range of print formats.
Copywriting
Copy isn't just about communicating your message. When written well, it improves your SEO rankings, encourages engagement and helps your brand build credibility online. We know that creating high-quality engaging content can be time-consuming, which is why we have a team of in-house copywriters on hand to understand the language and tone of voice needed to accurately represent your brand.
Animation
Using a combination of traditional and cutting-edge techniques, Source uses animation to bring life to a variety of brands. Movement can be used artfully to enhance many elements that might otherwise be static. Logos, characters and imagery can all be brought to life on screen – and for added interactivity, Source produces fun, original games to make your brand all the more memorable.
Exhibition Graphics
As a full service agency, we are able to offer a range of design solutions including exhibitions graphics. Working closely with our suppliers, we can produce a bespoke design based on your specific requirements. Contact our team today to discuss your project in more detail.
Photography
We continue to wow our clients with inspirational imagery that speaks volumes about the products and services we represent. We are meticulous in handling photo shoots from creative set designs and imaginative styling right through to the technical details.
Heatmaps & Analytics
At Source, we don't just stop once a website goes live. we're dedicated to ensuring our clients' websites perform to the best of their ability, which is why we offer analytics services to discover what's really going on behind the scenes.
Discovering where a visitor is landing, where they're going and whether they're navigating elsewhere is valuable information that can help determine your website's user experience and indicate whether any changes can be made to improve performance.
Illustration
When it comes to illustration, our experience and creativity range from exciting interactive features on a website to bespoke iconography or handcrafted designs. Using a range of traditional and digital techniques, our illustrators can produce something original, creative and stylish.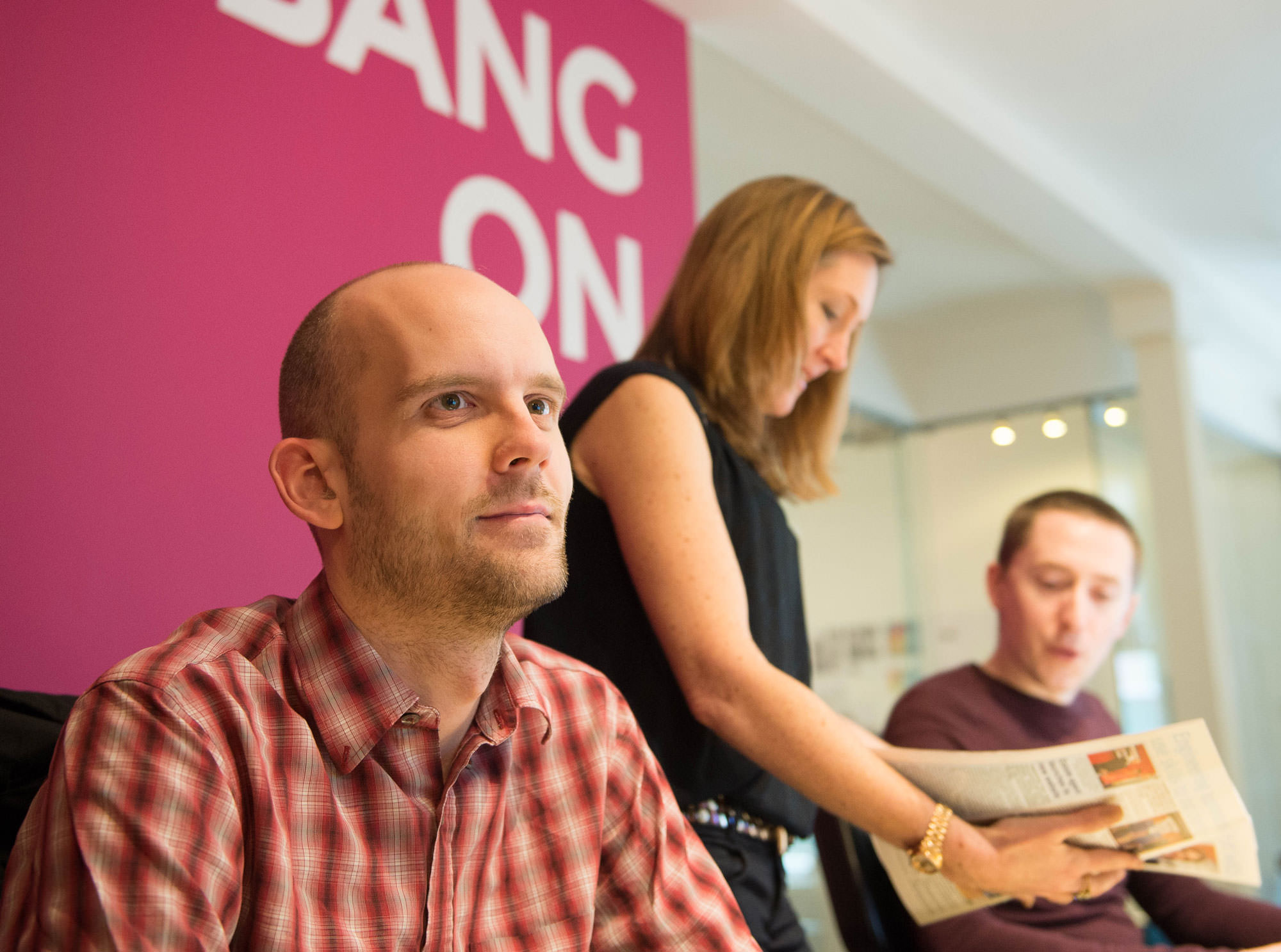 We understand
We understand what makes our customers tick, we understand that our clients operate in increasingly competitive markets and we understand the need to create bespoke programmes that deliver high impact.
We listen
Our clients are the source of information that fuel our ideas and ignite our creativity. That is why we take time to understand, appreciate and listen to what they tell us. Our investment starts here and is the bedrock of all that we do.
We deliver
We are focussed on the commercial contribution we make to each and every client. By demonstrating a positive ROI we continue to work as business partners, retaining existing clients and winning new ones. Results speak for themselves.
We create
We are a commercially astute agency, offering intelligent creative solutions that dovetail with clients' business objectives. Our ethos is to deliver creativity with relevance and we work tirelessly to create campaigns that excite and exceed expectation, time and time again.