Shloer
Shloer is the sparkling juice drink much loved among households across the country for all social occasions.
The brief
To develop the overall Shloer brand with the aim of increasing awareness and creating an elevated and consistent brand visual across all touchpoints. This also included rebranding the Shloer Light range to Shloer Zero in order to target a new and more informed audience.
We delivered
Existing Shloer marketing material was inconsistent and didn't portray the brand's vision and values. We created a clear visual direction for Shloer and all of its future marketing collateral including advertising, social, instore promotions and presentations. This not only elevated the brand experience but it became much more distinguishable and ownable to the brand. Alongside this, we have worked on a range of new packaging that creates standout on the shelf and various mock-ups for future brand concepts.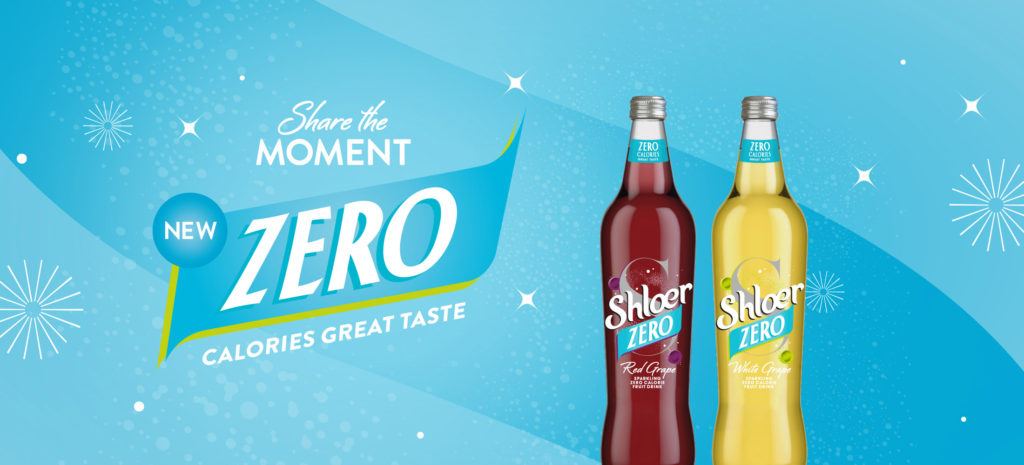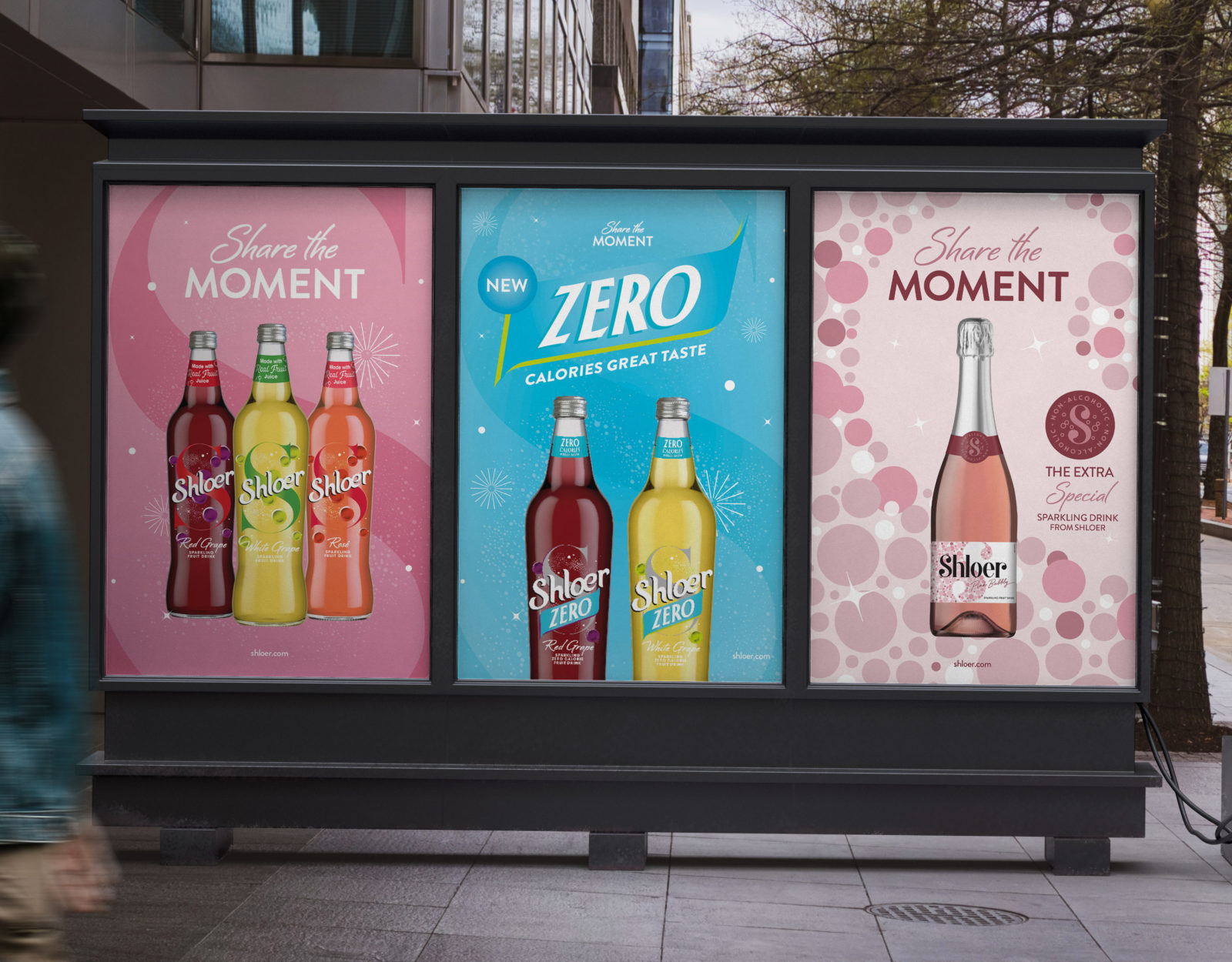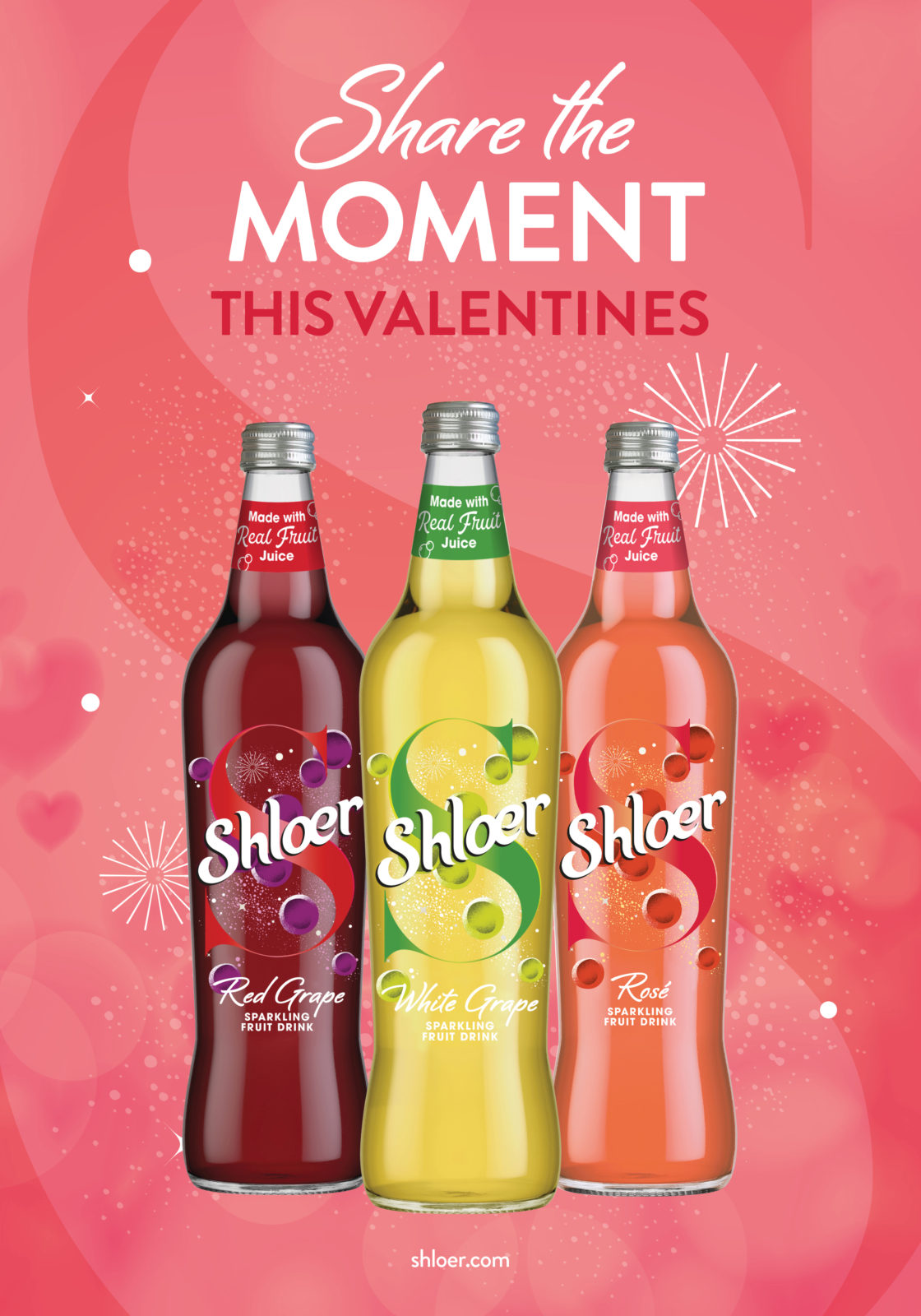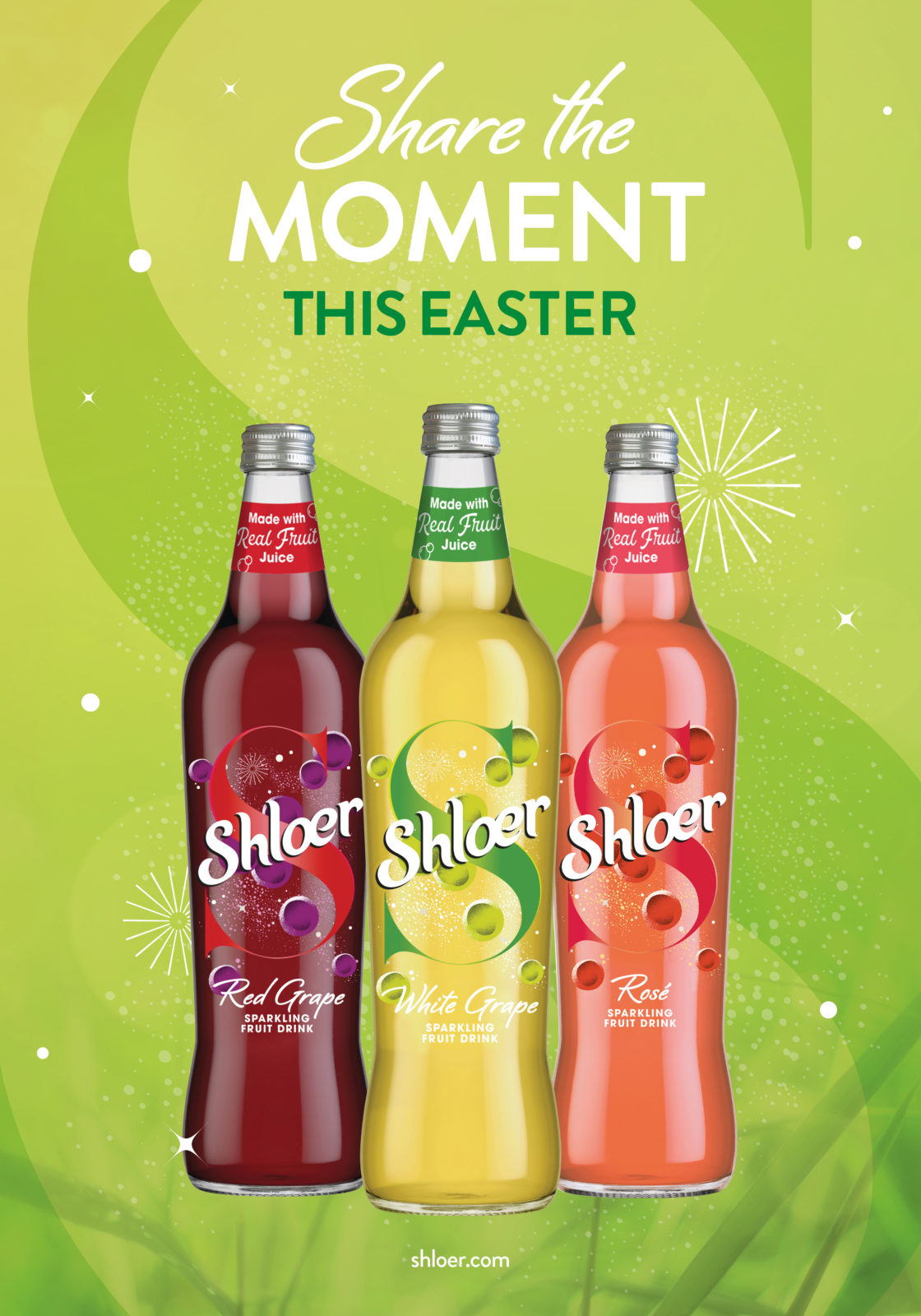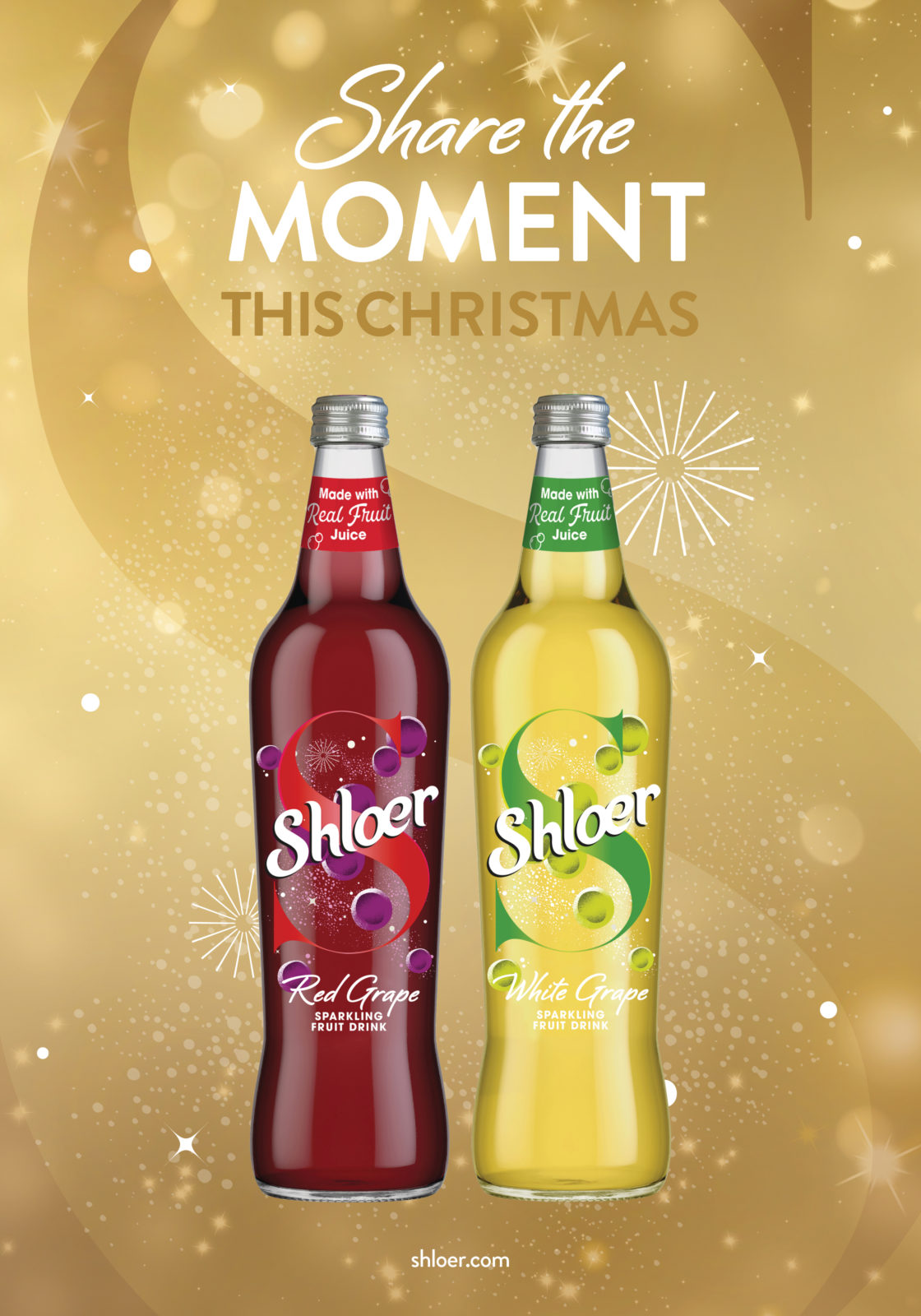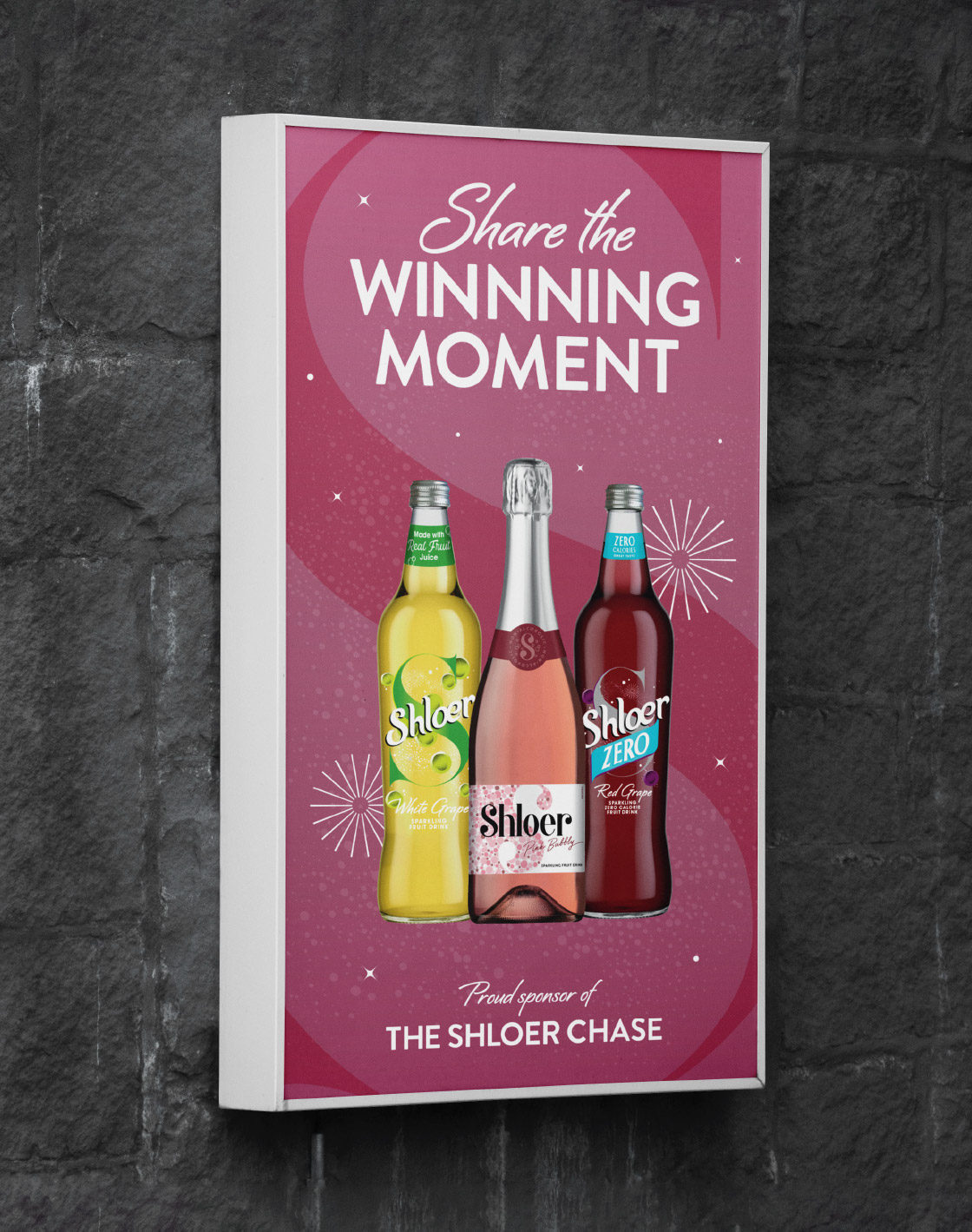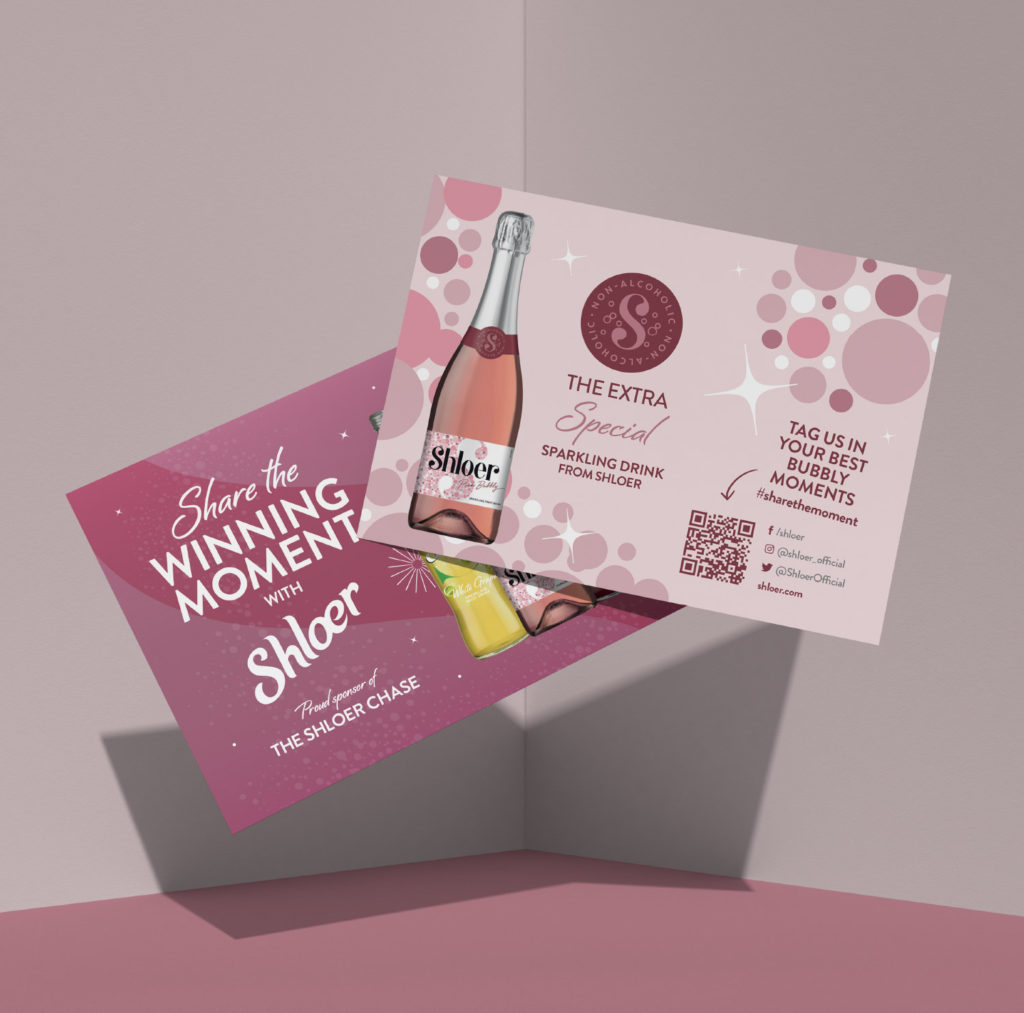 The results
The new collateral has been used across visual touchpoints from instore graphics to advertising in national publications and event sponsorship creating a unified look and feel for the brand. Initial sales and feedback of the new Shloer Zero product have also been received favourably with new exciting product launches and brand work in development.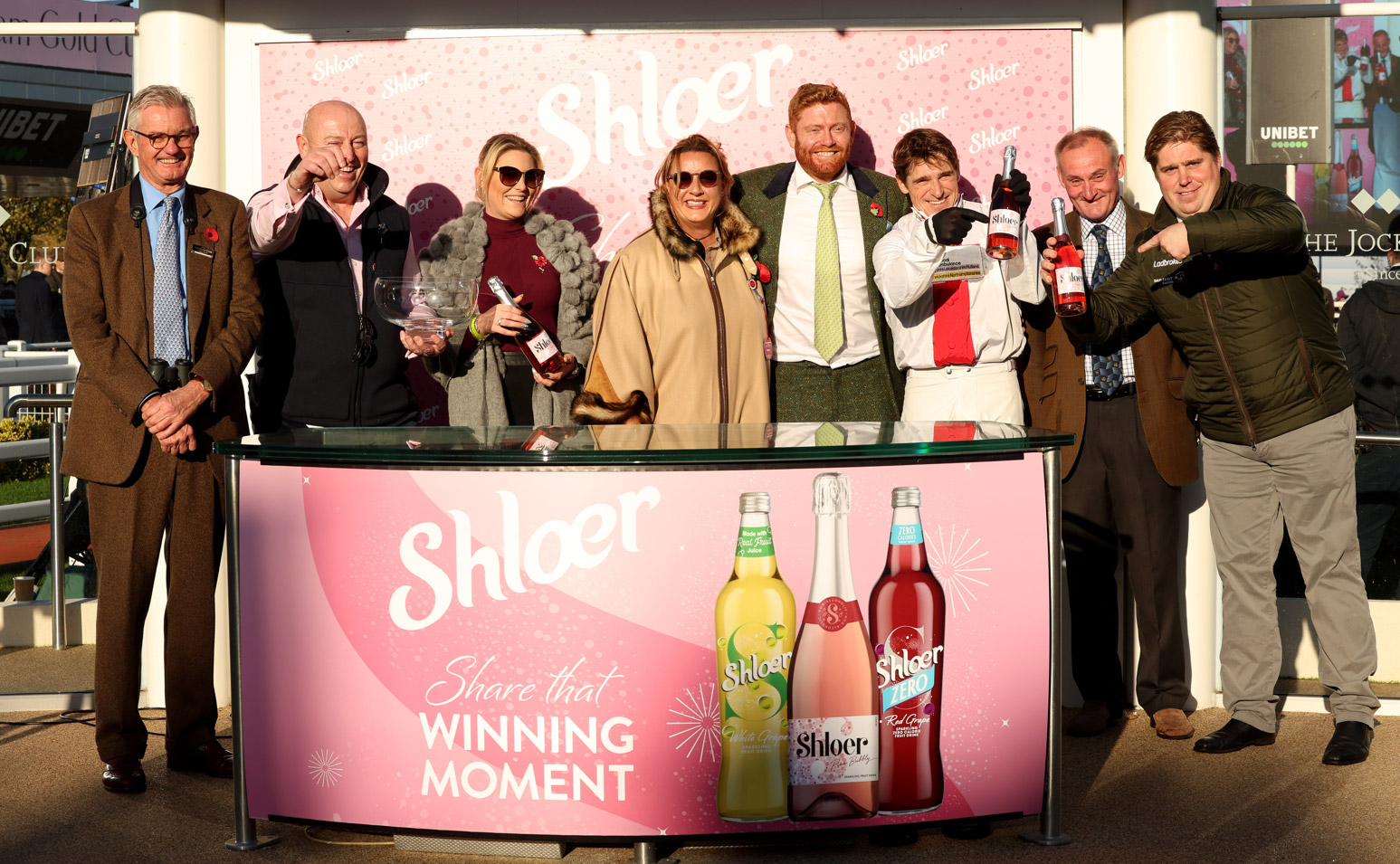 Want to see more?