ReThink Productivity
ReThink are productivity specialists, dedicated to helping clients improve efficiency across all manners of their business, utilising a range of work measurement methodologies to help save time and money.
The brief
To develop an integrated, and cross-channel, marketing strategy that incorporates the brand's ethos and service position within their many B2B sectors. Using effective calls to action throughout the campaign to ensure ROI is continually monitored so that targets are hit.
We delivered
We firstly designed and created a bespoke communication calendar inputting strategically important dates in both ReThink and their target audience's market. We then designed and created theme focussed content with clear, strong & consistent design, brand, and calls to action. Channels include organic social, email, blogging, Pay-Per-Click via Google Ads, and marketing & design support.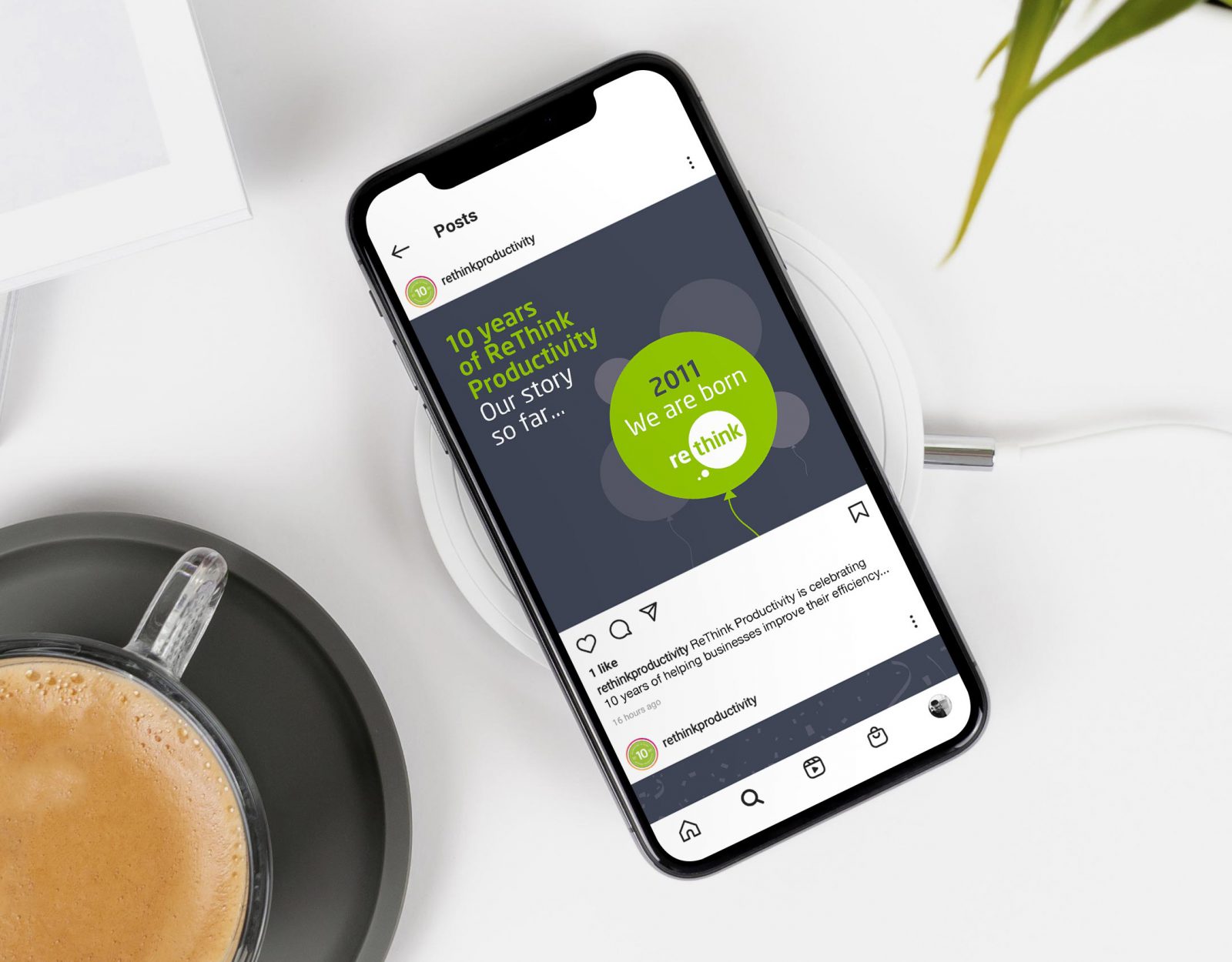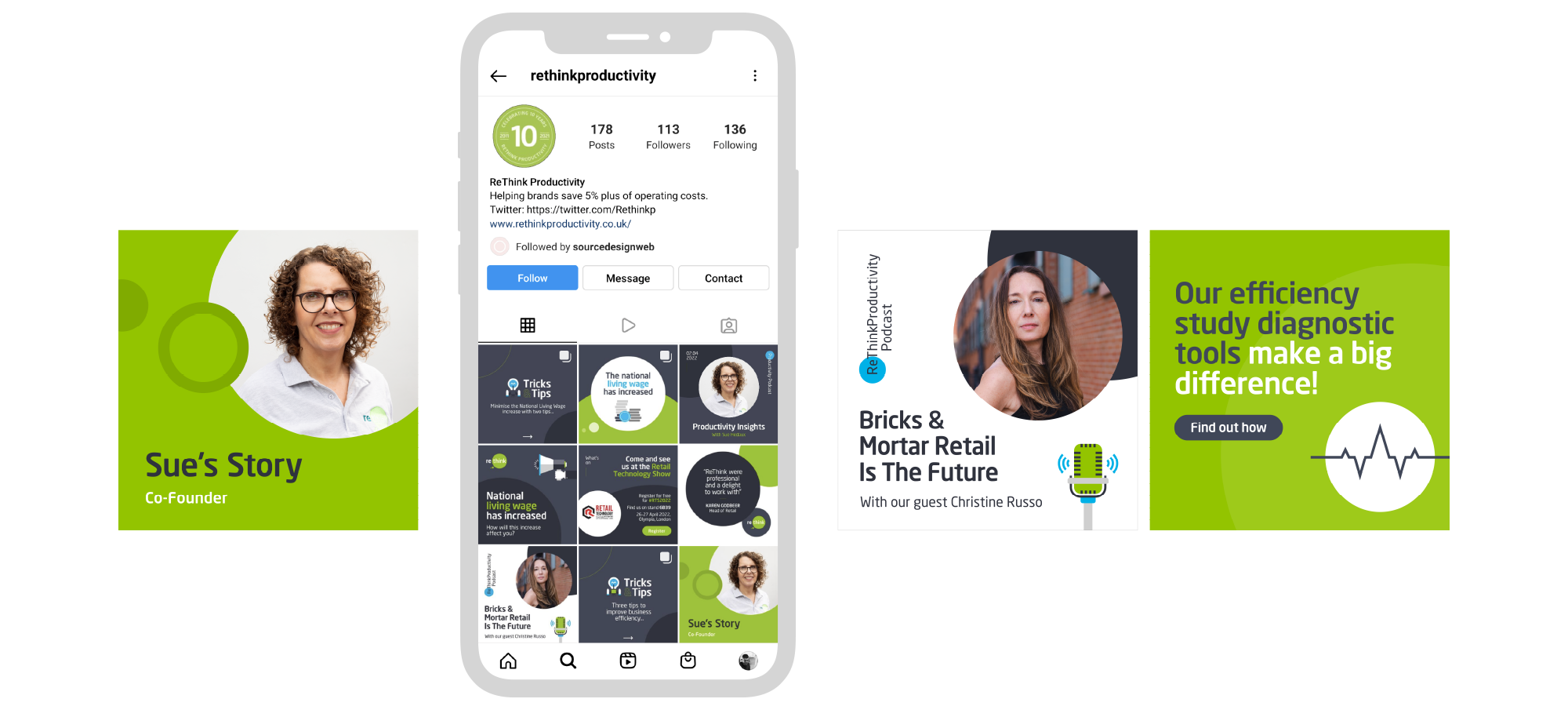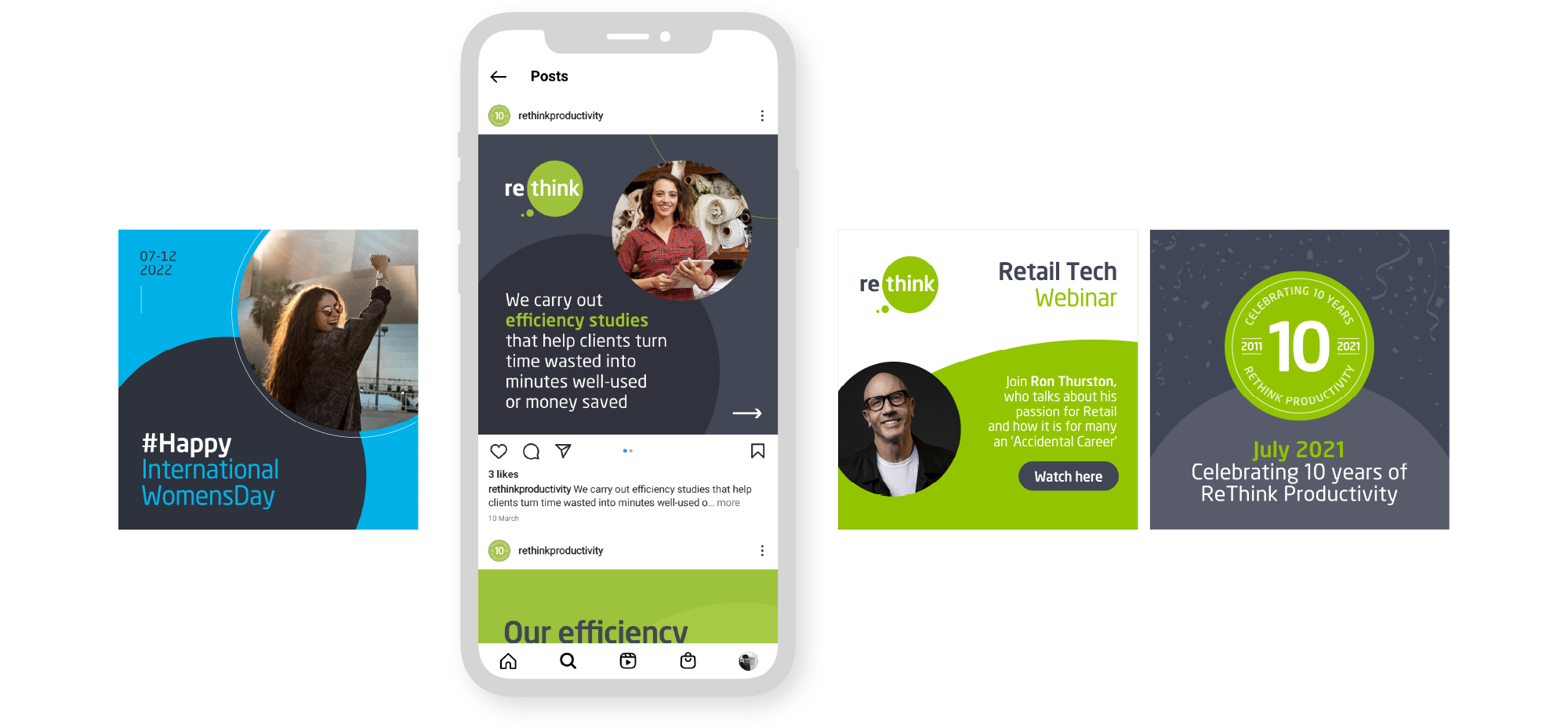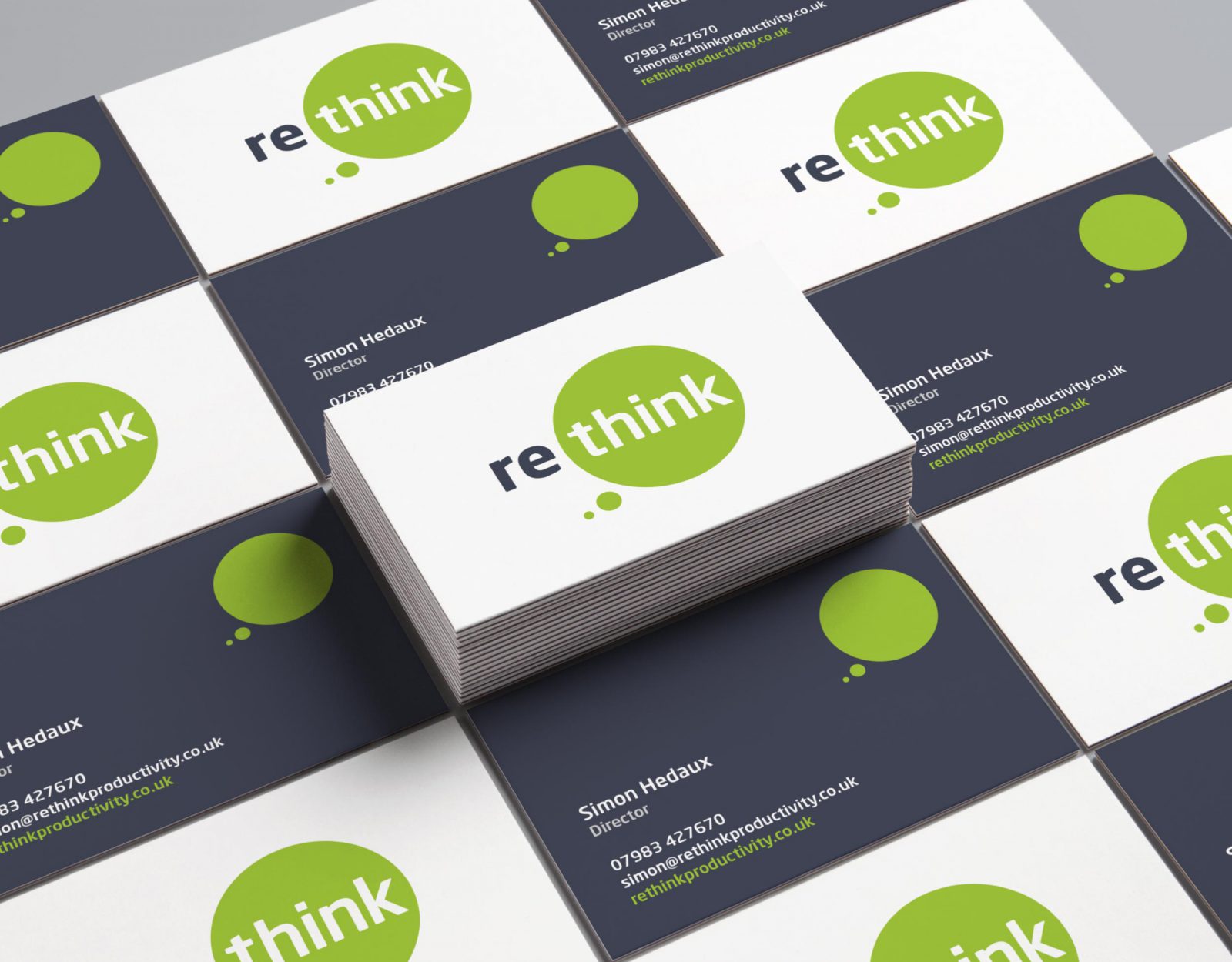 The results
The strategy is paying off. Our organic social and paid advertising campaigns have delivered a substantial increase in traffic through to ReThink's website. As well as an increase of traffic, we have generated a steady increase of website enquiries, proving that the audience we are targeting are relevant, potential customers for ReThink.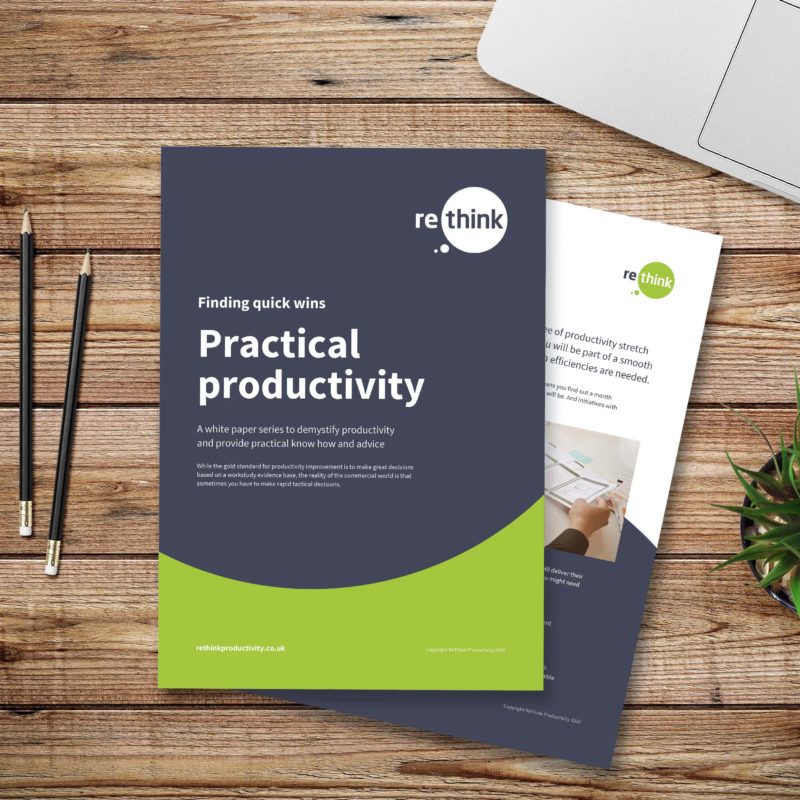 65%
increase in visitors
Over 23%
increase in keyword rankings
Over 669%
increase in impressions via Google Ads
(Mar 21 v Sept 22)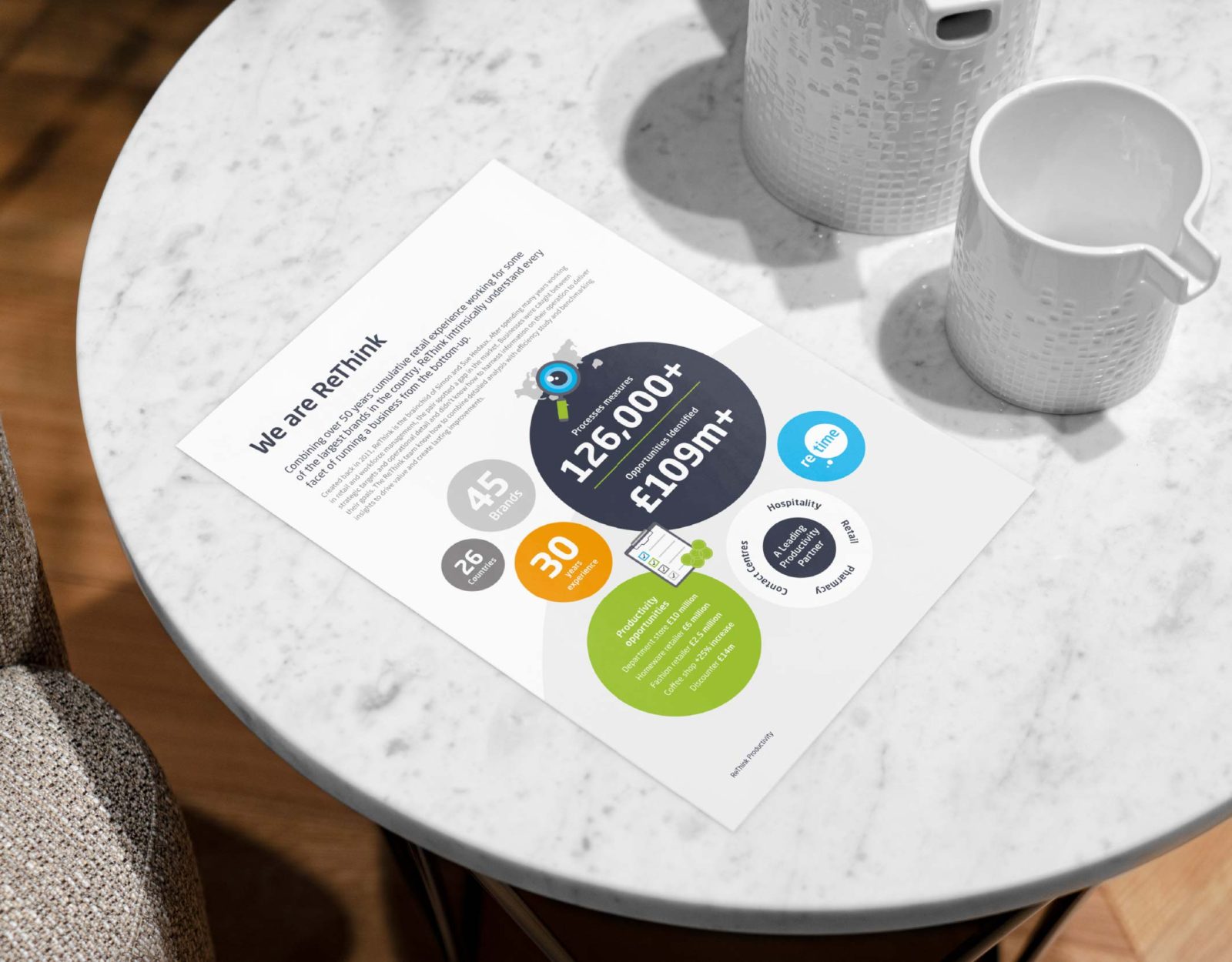 Source have supported us in driving additional leads and revenue by helping us optimise our marketing spend and creating tailored content.
Simon Hedaux, Co-Founder – ReThink Productivity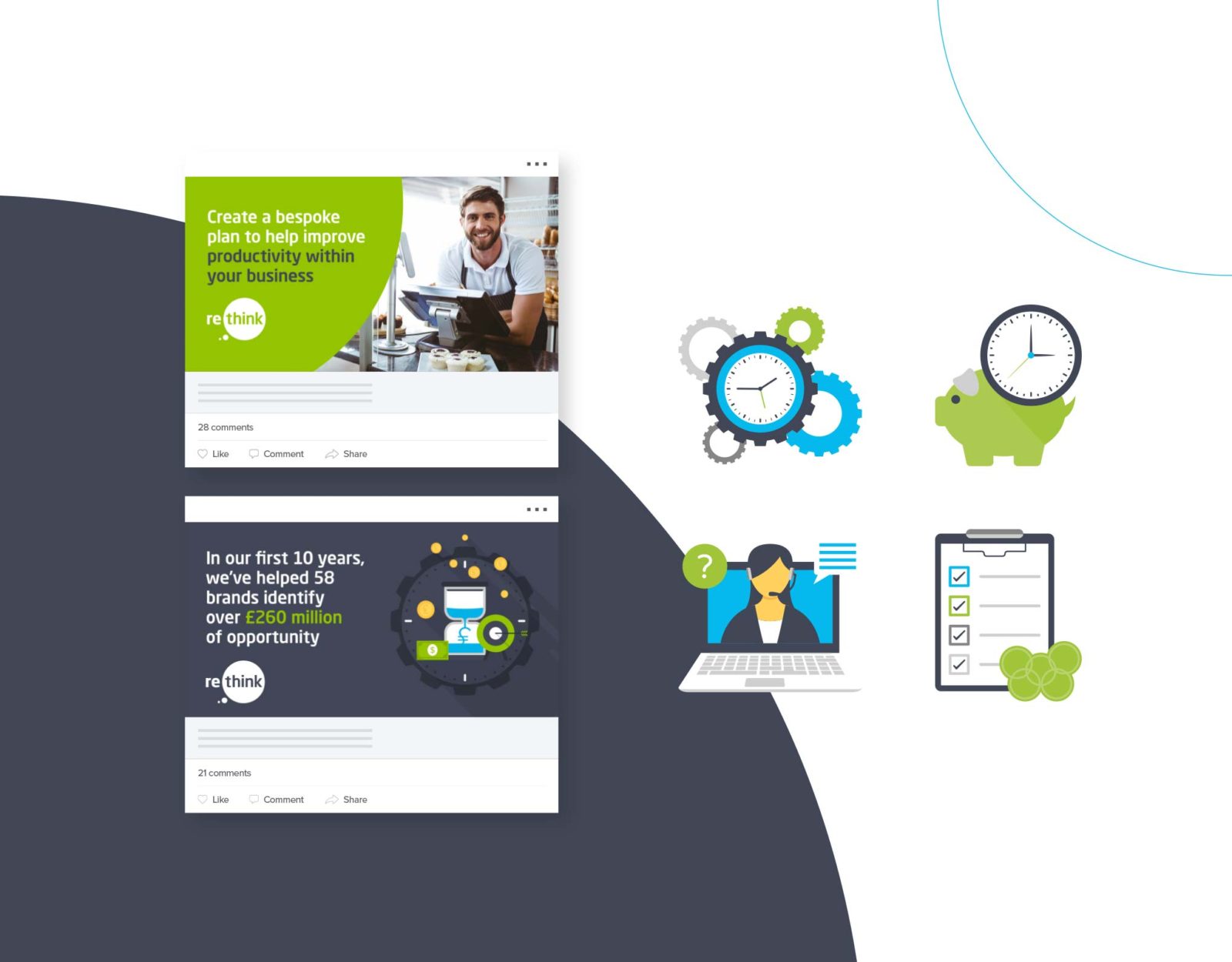 Want to see more?