Your 2023 Black Friday Guide
17.10.23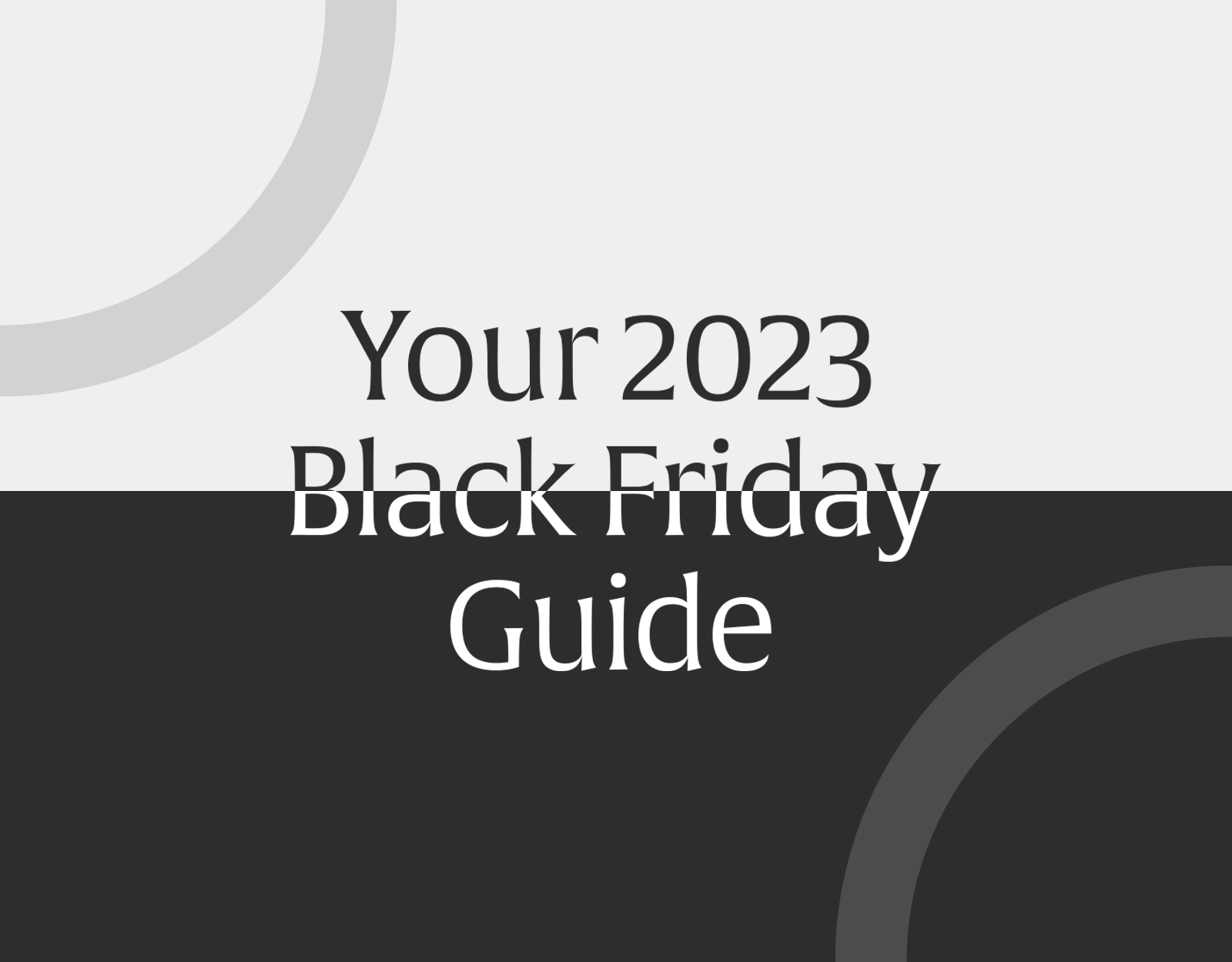 Marking the start of the holiday shopping season, Black Friday has become a highly anticipated event for consumers. This year, it takes place on 24th November so it's time to start putting your marketing plans in place.
Retailers typically offer significant promotions and sales both in-store and online, attracting millions of shoppers looking to score bargains. It presents an opportunity for companies to drive conversions, attract new customers, and increase brand visibility through sales and marketing campaigns. To make the most of the event, take a look at this guide for tips on how to maximise Black Friday for your business.
Plan ahead
Start early by creating a plan for your Black Friday promotions. Determine your goals, target audience, and key products or services to feature. Set a budget for advertising and discounts, and establish a timeline for executing your marketing campaigns.
By planning ahead it will enable you to build anticipation and excitement for your unique offers within your target audience, getting ahead of the competition.
Use social media
Leverage the power of social media platforms to create buzz and build anticipation for your Black Friday promotions. Share sneak peeks, countdowns and behind-the-scenes content. Encourage user-generated content and engage with your audience through competitions or giveaways.
Email marketing
Harness the power of email marketing to target your existing customer base and build excitement. Send out targeted emails highlighting your exclusive Black Friday offers and providing early access to loyal customers. Personalise your emails based on customer preferences to drive engagement.
Search Engine Optimisation
Make the most of your website by focusing on SEO. Although SEO should be a continuous ongoing process, there's certainly ways to utilise it for big events such as Black Friday. By strategically updating copy on specific product pages, ensuring that your site is working without any glitches and taking a look at website speed, will all improve your conversion rate.
Remember, Black Friday is not just about one day. Extend your promotions through the weekend and consider participating in Cyber Monday to capture additional sales opportunities.
By following this guide, you can position your business for success on Black Friday and leverage the shopping frenzy to drive revenue, attract new customers and elevate your brand's visibility.
If you need some help Get in touch with our friendly team of marketing experts.