Bringing Some Sparkle To New Range Of Shloer Zero Cans
21.11.23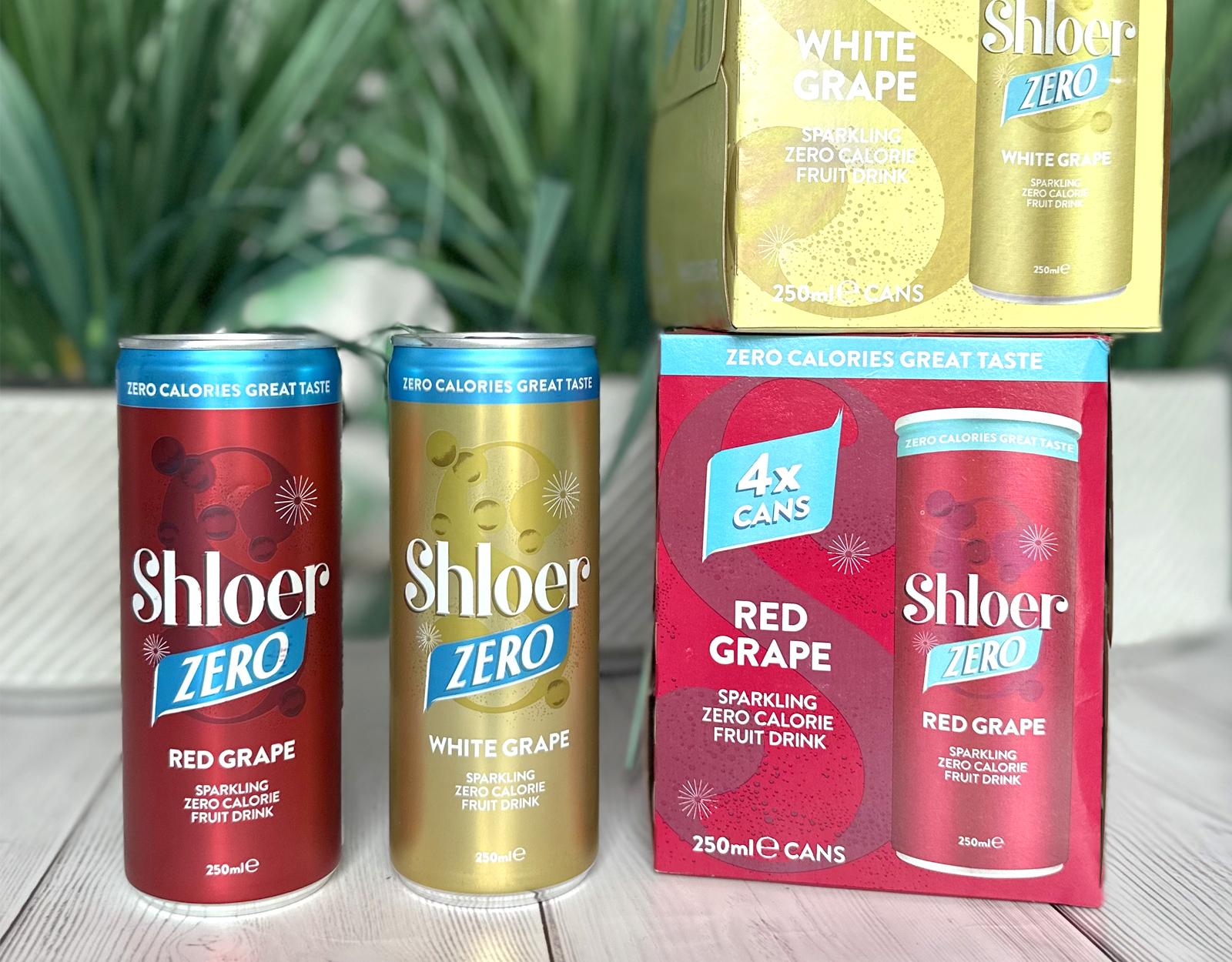 With the festive season nearly upon us, it's an exciting time to explore new products on the shelves at your local supermarket. One such product is the new range of Shloer Zero cans, which we were delighted to have been involved in for the packaging design.
Having previously rebranded and redesigned the Shloer Light range to Shloer Zero for the larger glass bottles, we were already familiar with the direction SHS Drinks – Shloer's parent company – was looking to take. In order to supply consumers with a more convenient range of drinks that could be sipped on the go, SHS Drinks asked us to design cans for their new range – Shloer Zero.
Our creative team developed new concept designs for the cans, as well as the outer packaging case to house the four-pack.
As part of the packaging design process, we implemented the use of the 'new look' brand logo to the core product range. The refreshed logo uses a new typeface, which adds to the premium styling of the packaging.
Finally, we have also updated all the Shloer Cheltenham chase collateral for next year's races, to include the new can artwork to showcase the full product range and incorporate the newer logo.
So if you're after something a little different this Christmas – perhaps you're the designated driver who's still looking to join in the festivities with a refreshing, sparkling drink – pop down to Tesco or Lidl and get your hands on a can of red or white.
Got an exciting packaging design project you wish to discuss? Give our team a call today.