Trefeddian Hotel
The Trefeddian is a traditional-meets-modern hotel, located in idyllic Aberdovey – on the edge of the Snowdonia National Park, and only minutes away from the beach. Family-run for over 100 years, the Trefeddian Hotel offers rooms with stunning views, fine dining, luxury self-catering facilities and an array of family-friendly activities.
The brief
The Trefeddian were looking for a flexible and cost-effective way of trialling some digital marketing services, in order to promote the hotel and day activities (such as golf), to a younger audience.
We delivered
We explored a new brand style which was utilised across a range of paid and organic social assets, and email marketing templates, to promote seasonal hotel offers. To increase website visibility, we reviewed the existing content and set up ongoing SEO in order to inject keywords where they were lacking.

The results
To accompany the ongoing SEO, we reviewed and optimised monthly blog content, to provide users information about the hotel and surrounding areas. Each month, we provided a suite of creative assets to push the new brand style out to a range of audiences, across various social platforms. All campaign results were assessed and provided in an easy to understand report detailing page views, sources of traffic and keyword rankings to measure and monitor website performance.
Over
36,000
web page views
in August 2022
(Source: Google Analytics)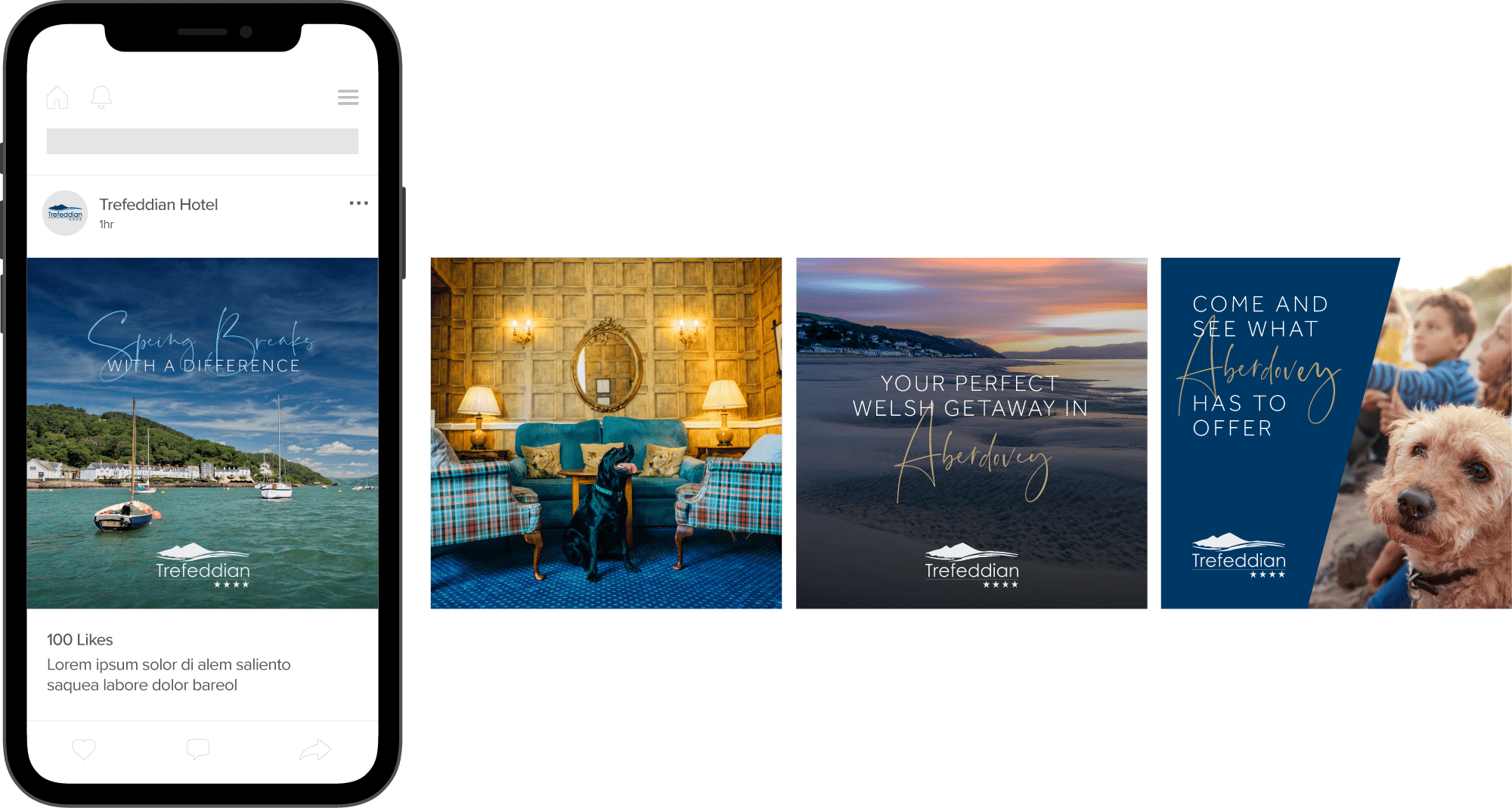 now ranking for
47 keywords
compared to 28 at the beginning of the campaign
traffic up by
77.50%
in Apr 21 – Mar 22 compared to Apr 20 – Mar 21
(Source: Google Analytics)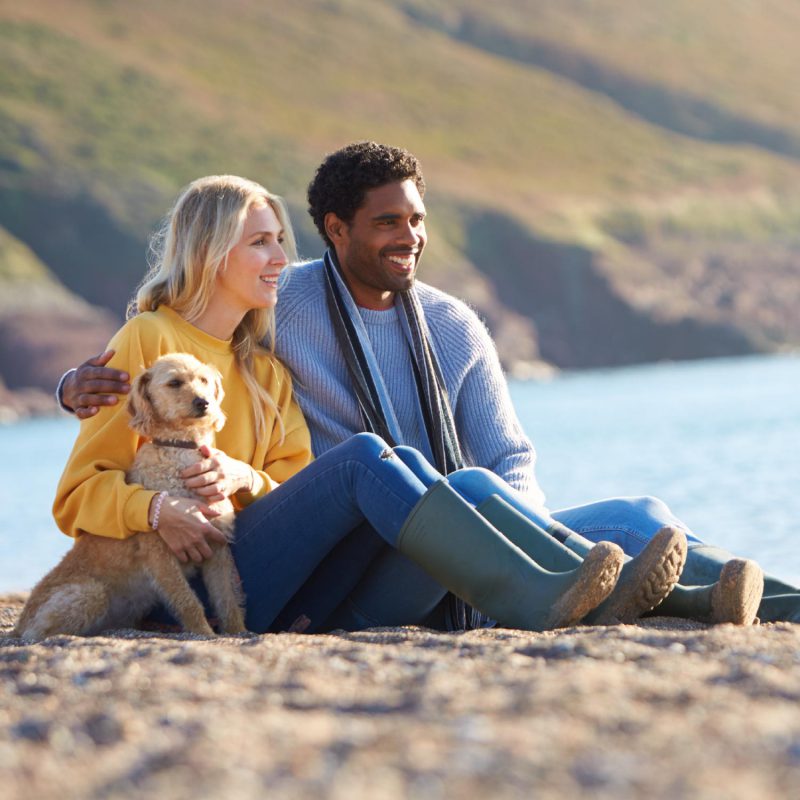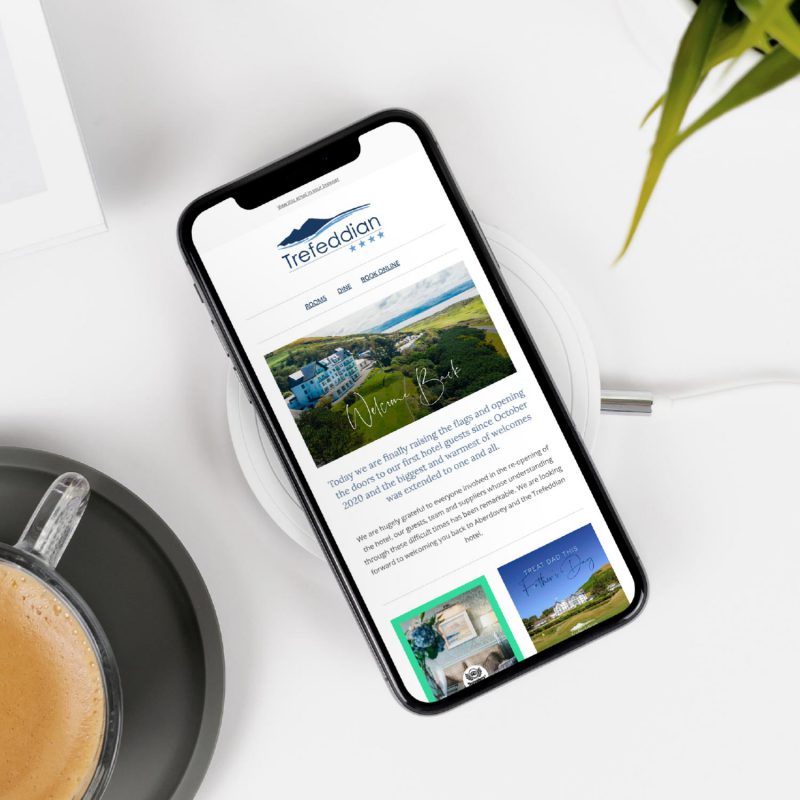 The branded social assets have been received really really well and everyone is loving them.
Kate Davies, Marketing Manager – The Trefeddian Hotel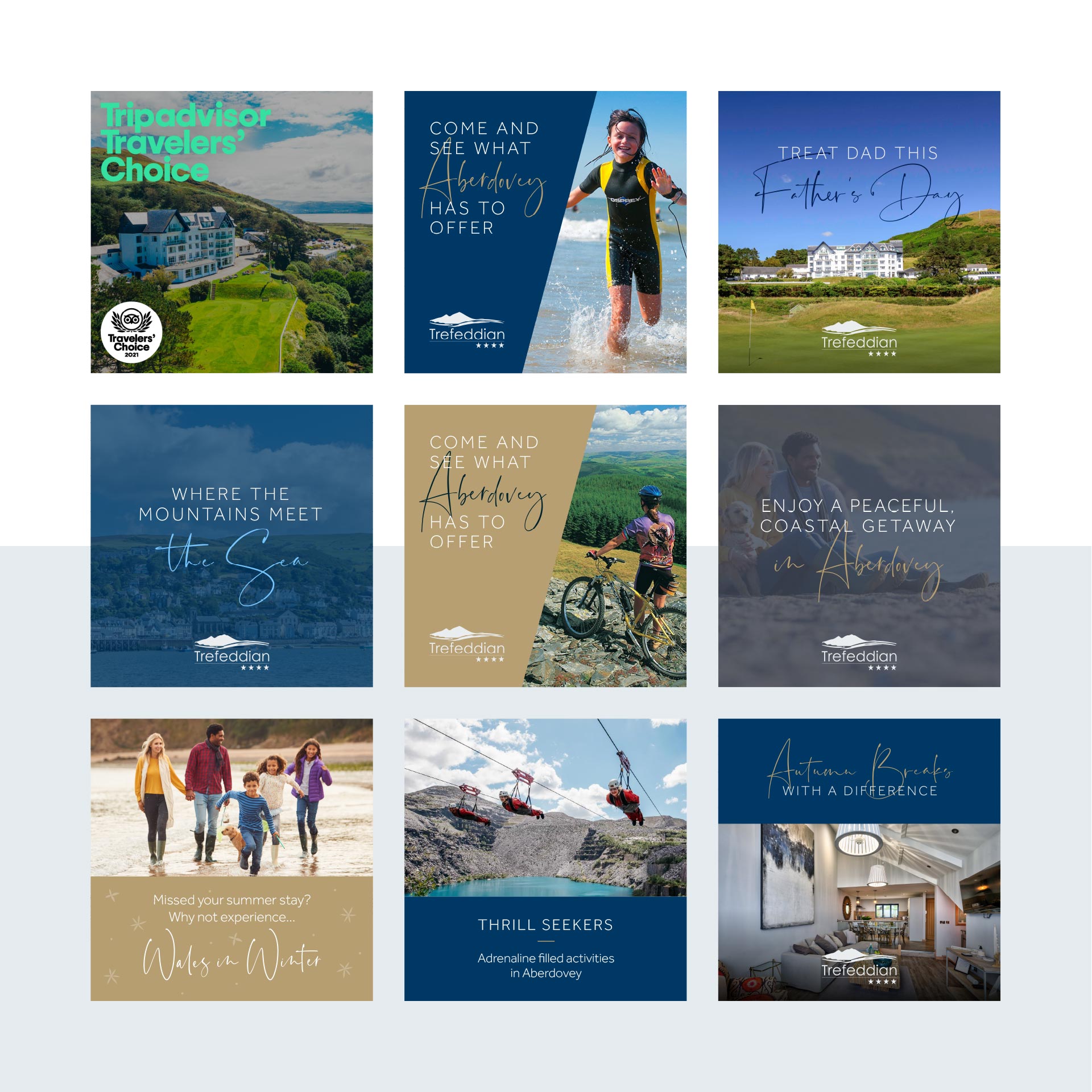 Want to see more?