HRS Communications
HRS produce evidence-based content and deliver impactful campaigns for food, nutrition, and medical nutrition brands globally, with their goal to provide a voice of credibility on the topic of nutrition and health.
The brief
Following rapid growth and success the business was looking to reposition and align itself more closely with current and prospective clients and provide a clear message through their marketing activities. The old brand, whilst only young itself was out of date and inconsistent across platforms and did not give the correct impression of the HRS offering. As part of the project we took on the task of a full rebrand, website, photoshoot, SEO, digital marketing campaign and a suite of marketing communications.
We delivered
A new brand identity that presents HRS as a modern and professional business that is at the forefront of its field. The truly unique and in depth services HRS provide are depicted by bold graphics and a focus on the detail. Using textures from the world of food and drink we show that HRS look at the fine details and don't skim the surface in their approach to their work. This bold and flexible approach to design sets HRS apart, giving them standout in the market and showcasing them as trustworthy, credible, talented and dynamic. The rollout across print and digital has been seamless with the brand now portraying consistency and quality at every touchpoint from business cards to Google ads.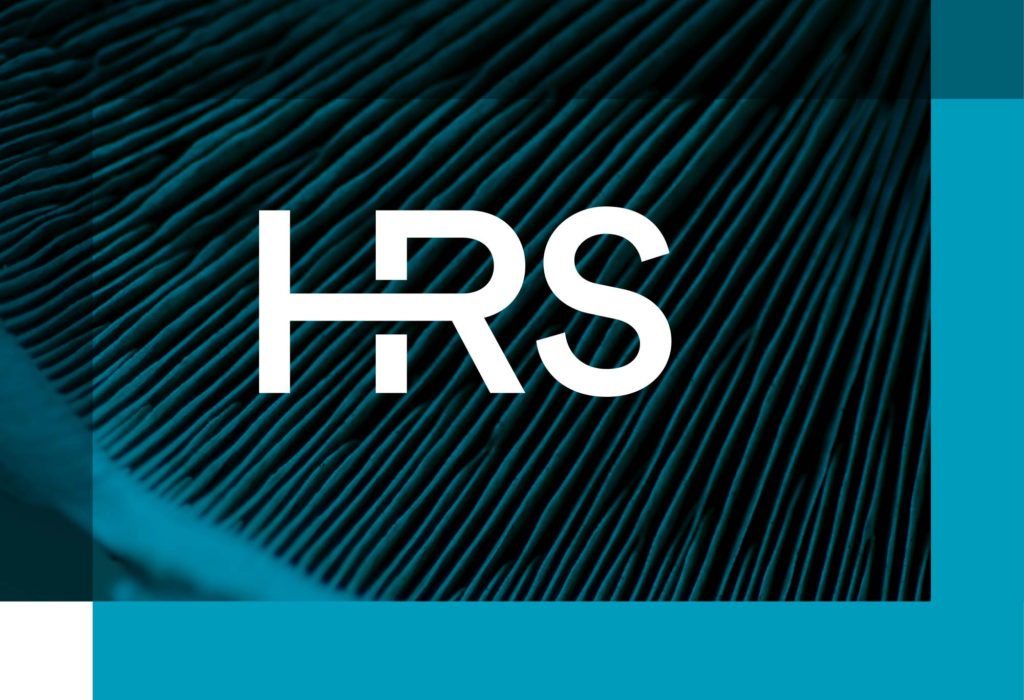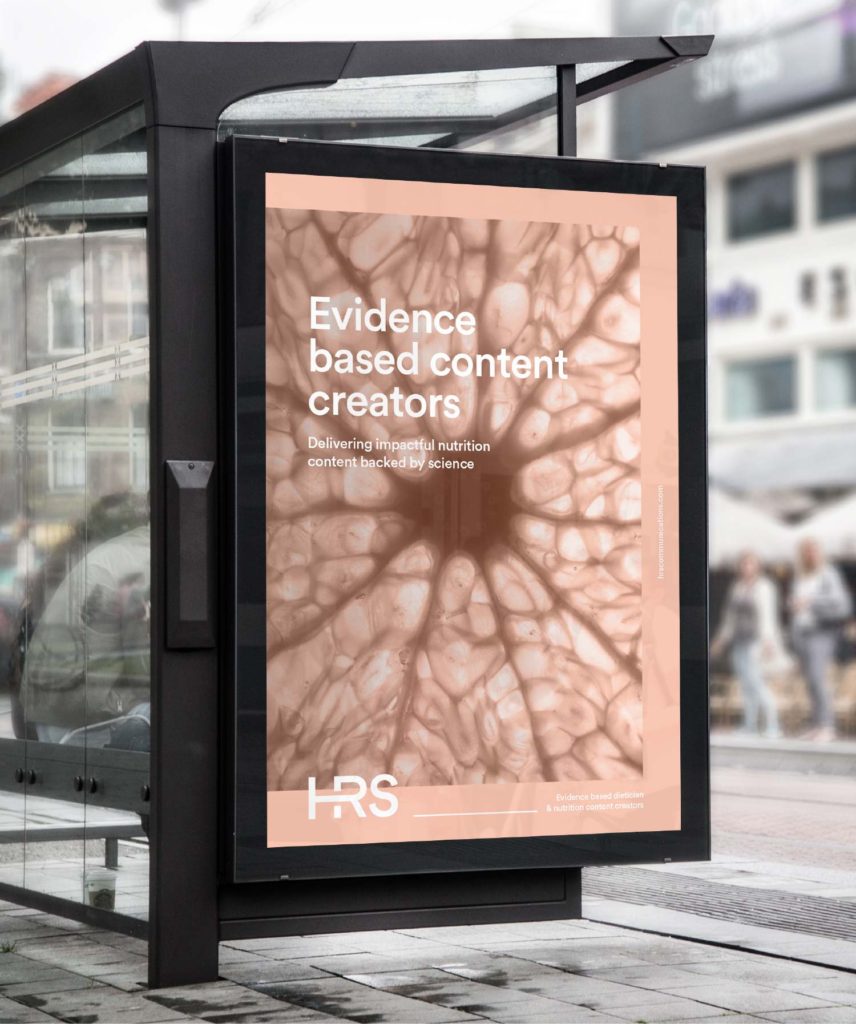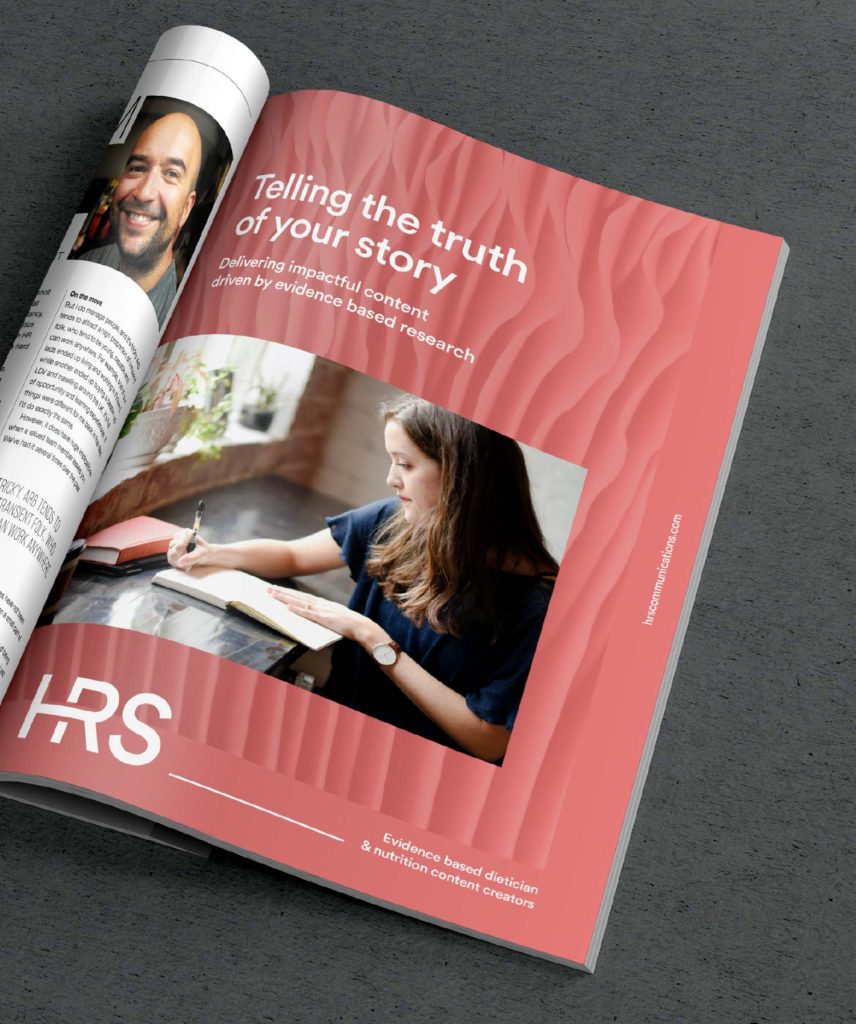 The results
The new brand has been met with much excitement and positivity from both employees and clients alike. It sets HRS apart from the market and gives a real feel of authority, quality and trust. Whilst it is too early to gain any true data from the Google ads and website the initial impressions are positive with people engaging with the business.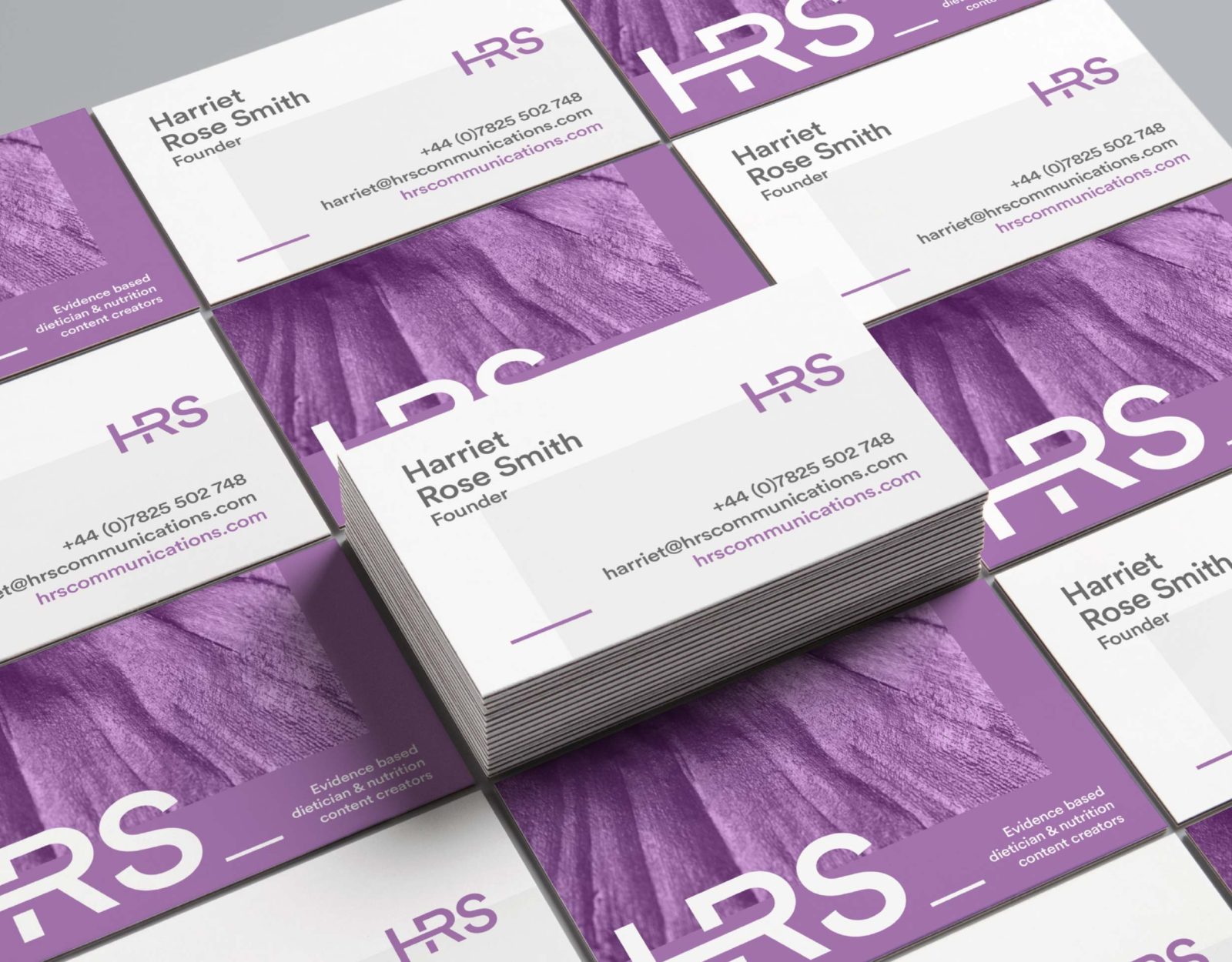 Source Design Agency were commissioned in February 2022 to deliver a brand refresh and new website to HRS Communications as part of the company's growth strategy. During the 6-month project, we have found Source to be a superb agency to work with. From the get-go, we were introduced to our project team who we instantly gelled with.
They quickly understood the brief as we walked them through the journey HRS were on to achieve a re-position within the market and appeal to a wider audience. We had 100% faith that Source would deliver exactly what we were looking for and as we navigated our way through the requirements and timelines, it was evident the skills, talent and attributions of the team would ensue they met the brief and also achieve our deadline of launching in September 2022.
All calls/meetings were very well structured, informative and there was always a clear action list that would pretty much be sent straight after the meeting. Super efficient, super knowledgeable and a super end result as we launch on time on 1st September! We would most definitely recommend Source as a design/web agency.
Harriet Rose-Smith, Founder – HRS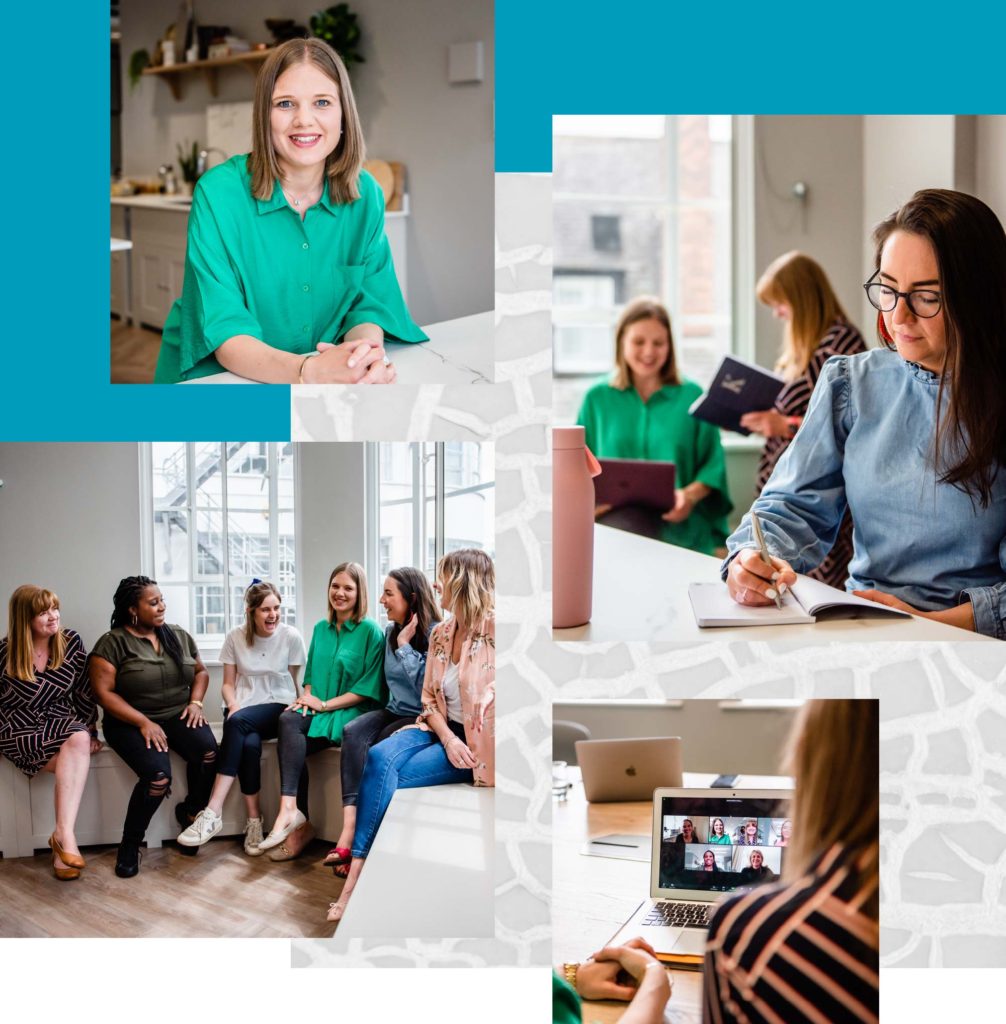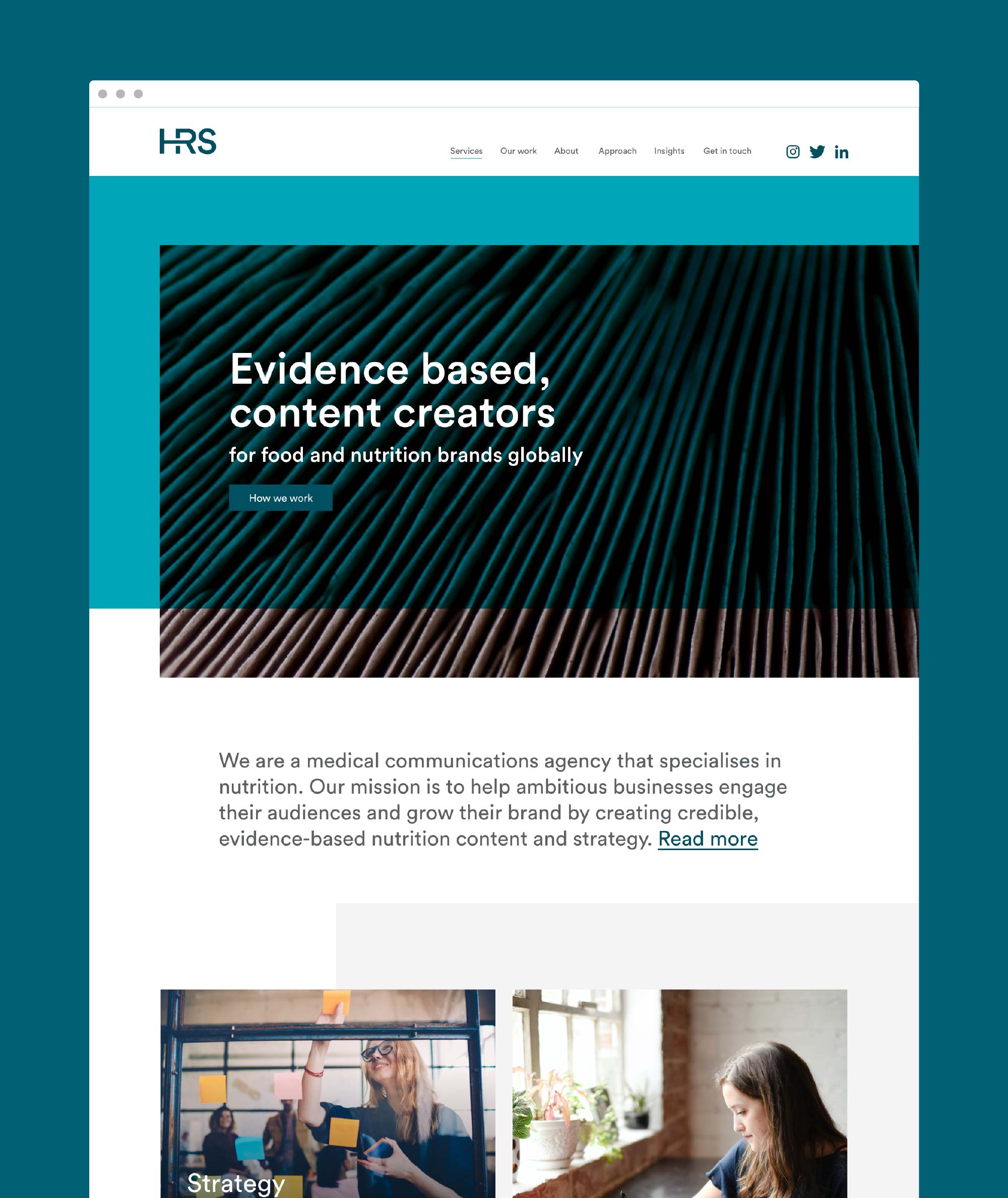 Want to see more?