Condition Gym
Continuing our relationship with All Work & Social, we have created a website for Condition – a gym within multiple working spaces, located in both Leeds and Manchester.
The brief
To create a future-proofed website that feels aligned to All Work & Social's brand portfolio, focusing on a minimalistic design that pairs up with their fresh branding, all whilst having an easy user experience.
The main focus areas of the website will be to the gym locations and their specified trainers, along with a click-through booking system that allows users to book onto classes.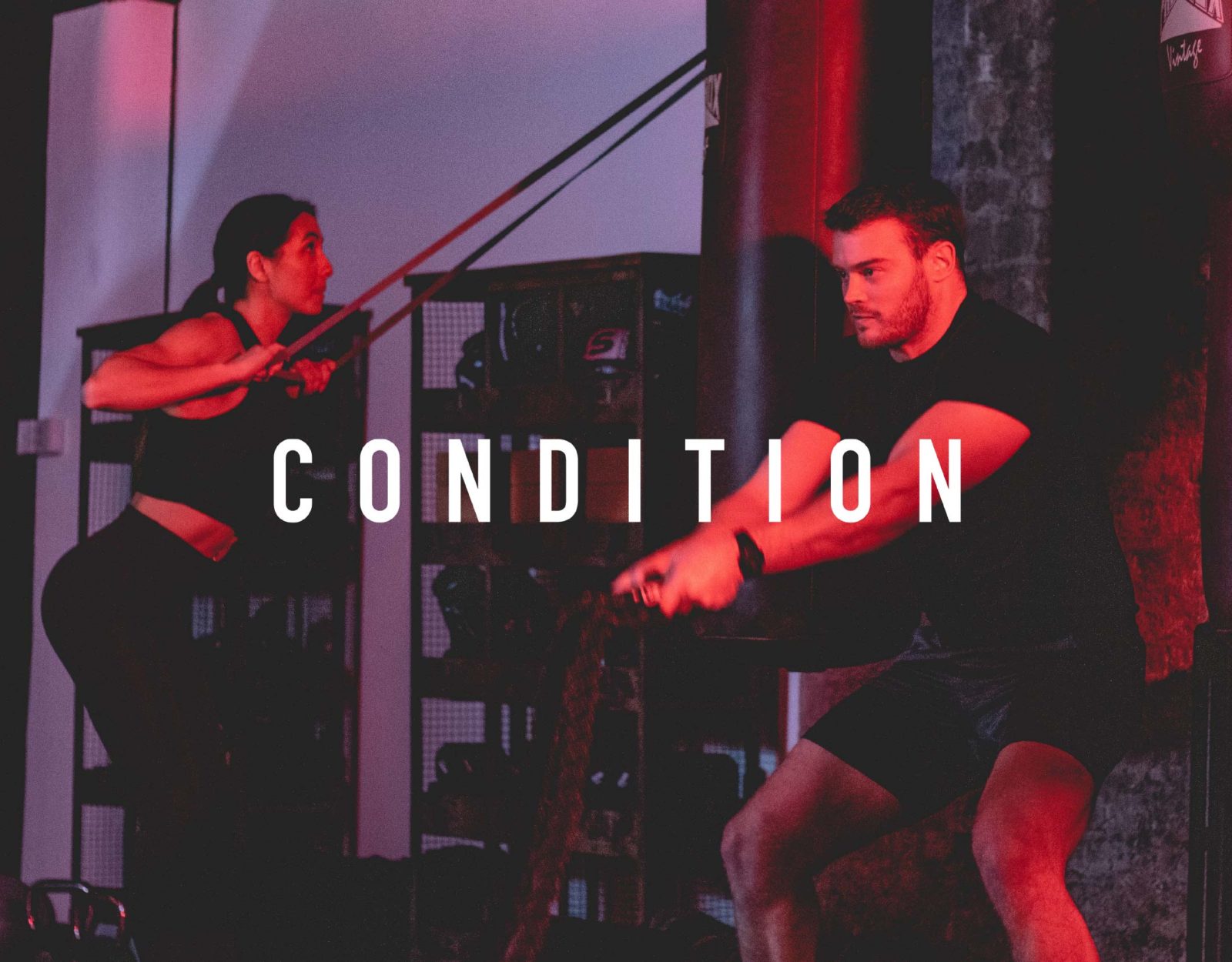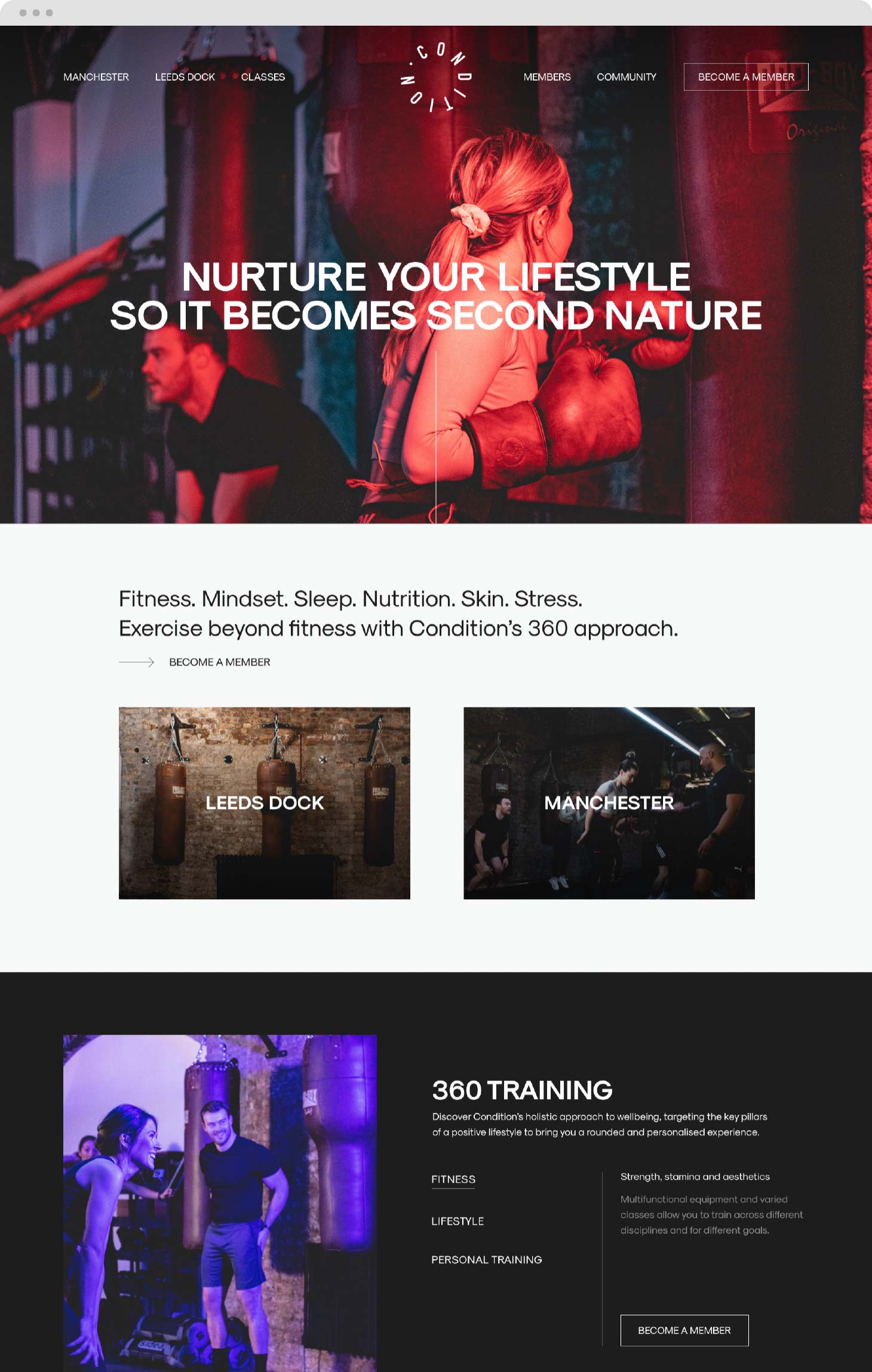 The results
A fresh website design which sits together visually with the parent company, All Work & Social, where users can easily navigate throughout each of the gym locations and their trainers/classes.
The sites also provide a content platform to support SEO practices in the long-term and give purpose for return users and visits.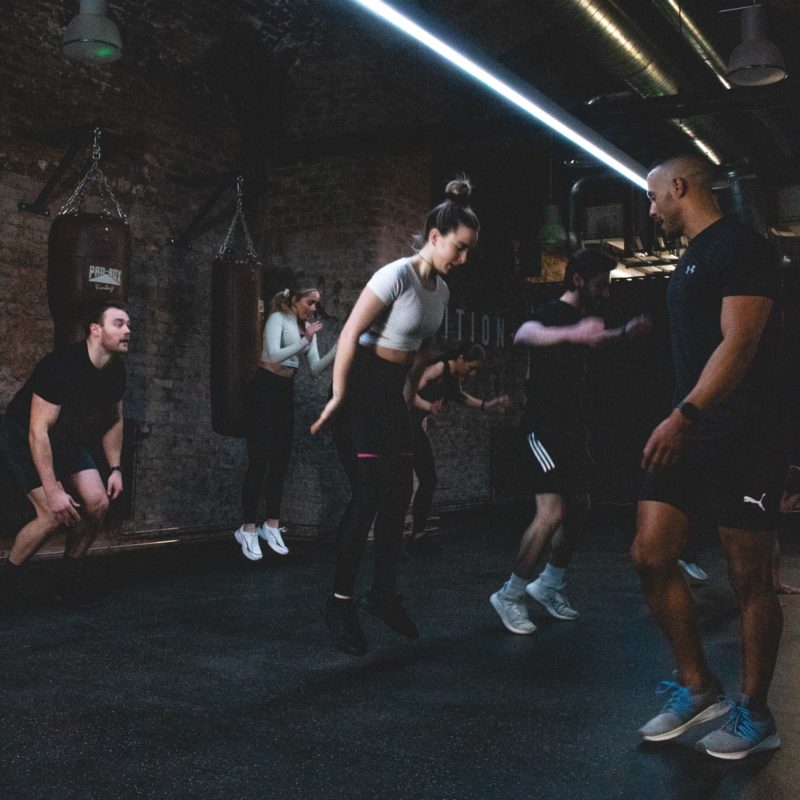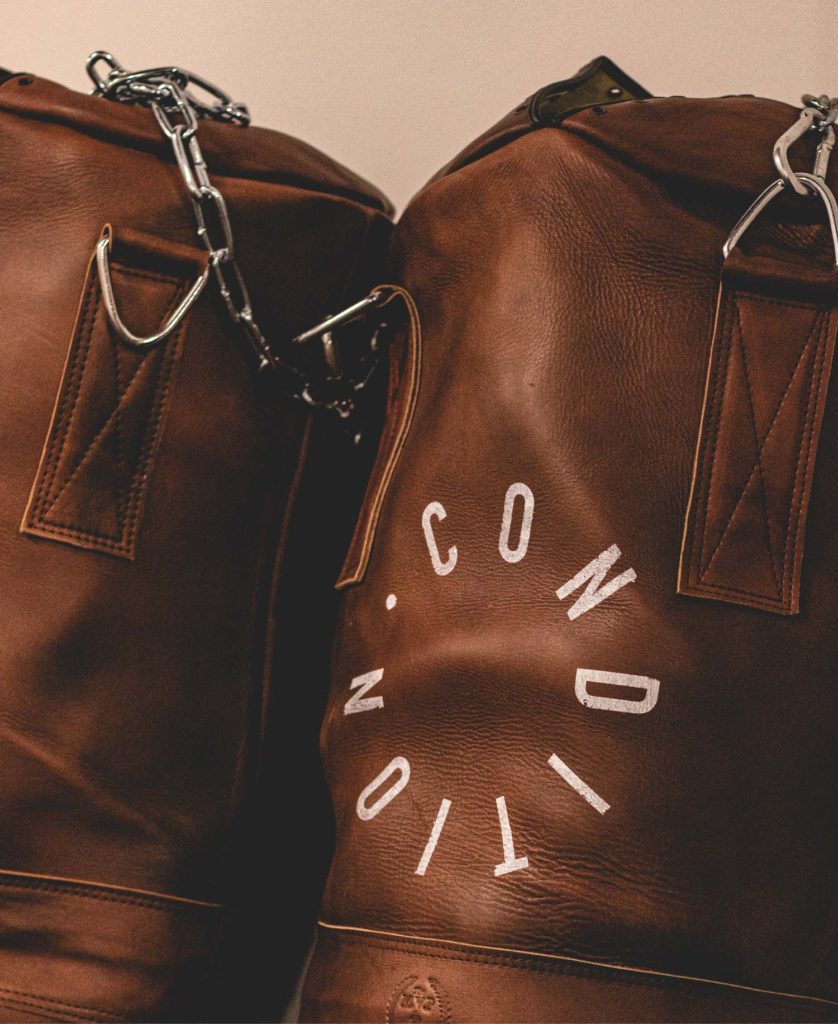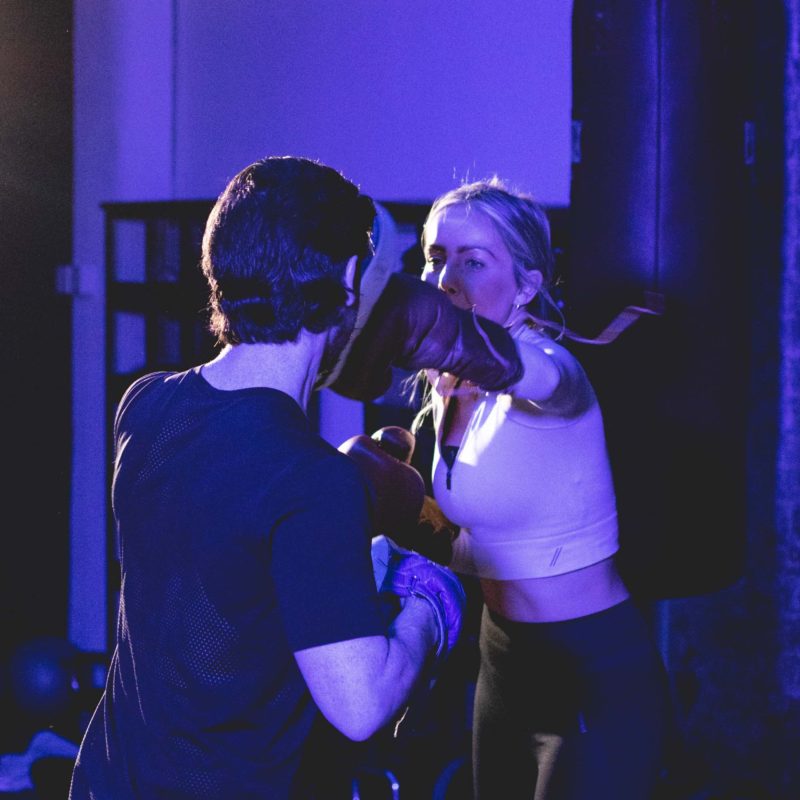 Want to see more?