Paid Digital Marketing Campaign: Severn Hospice
17.02.21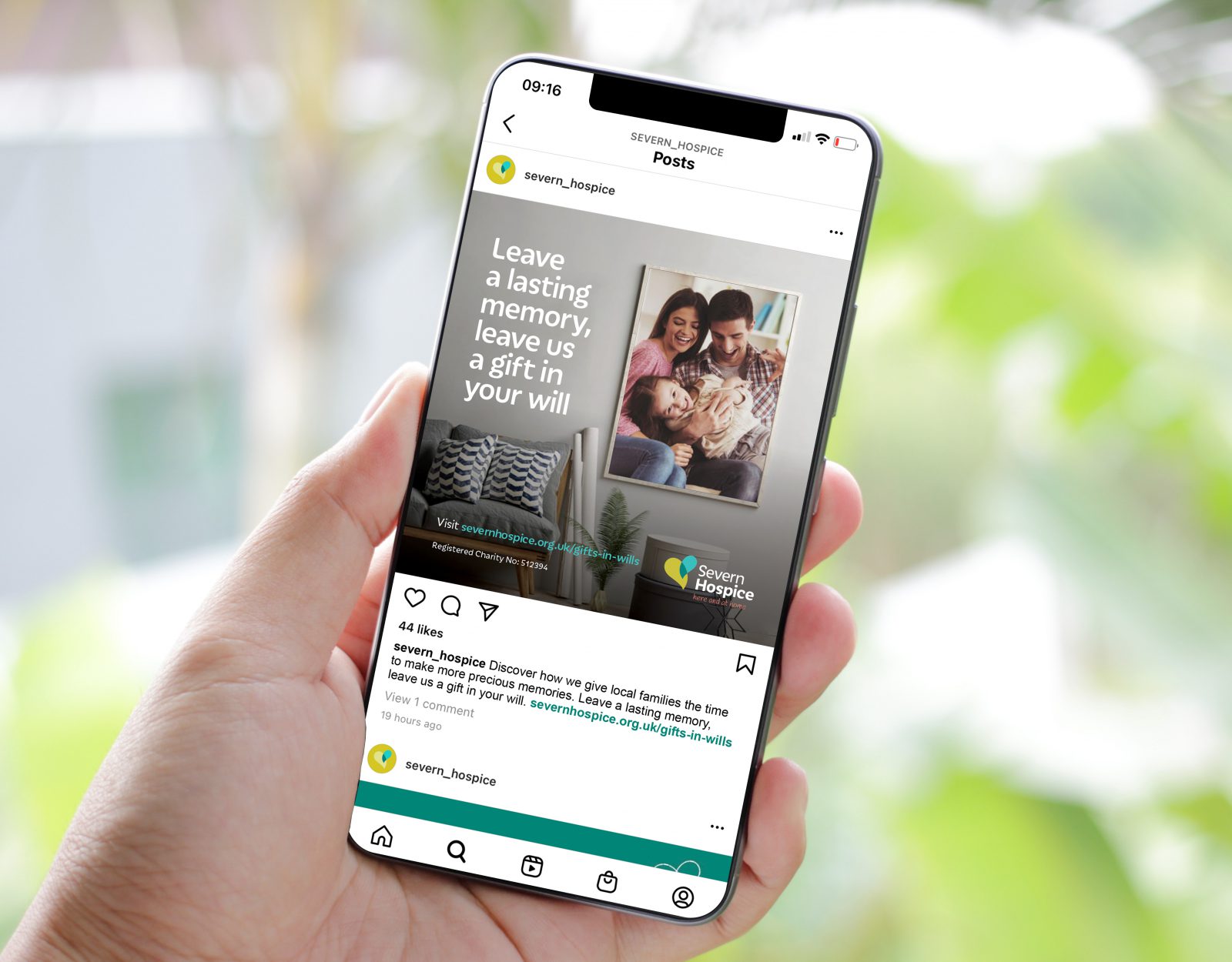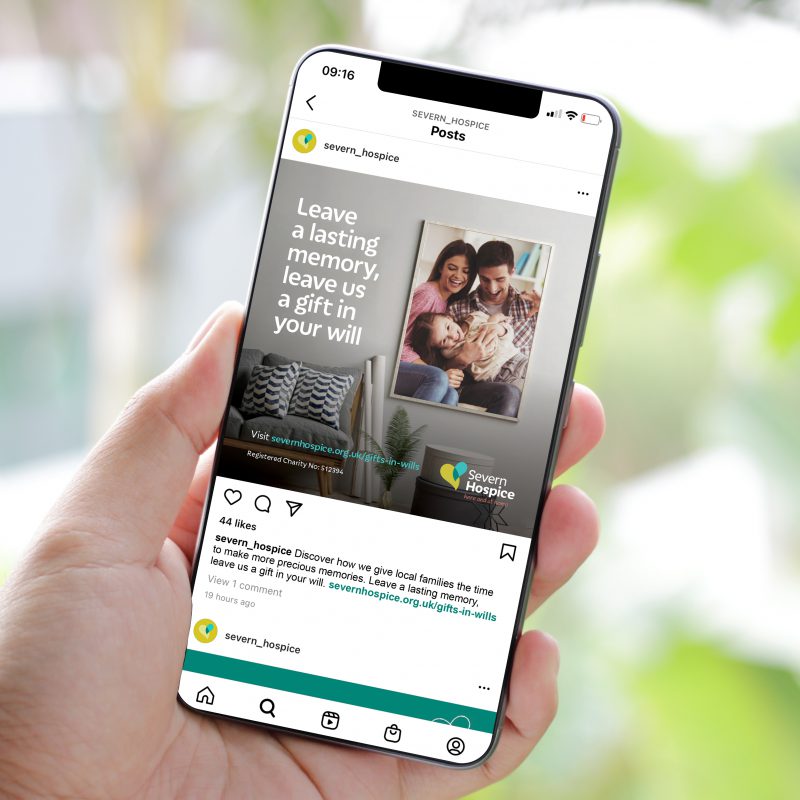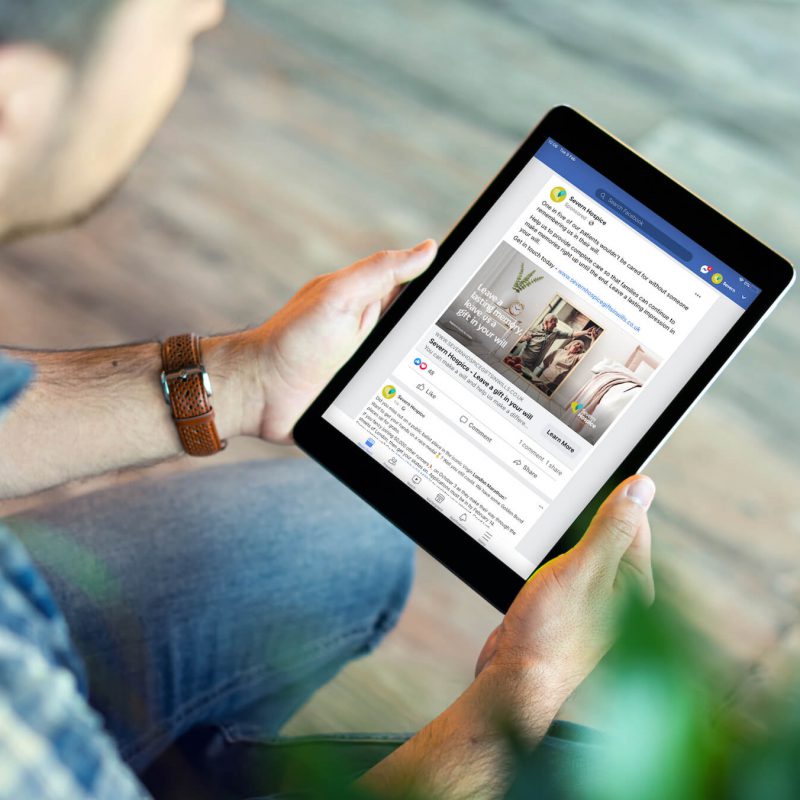 Across Shropshire, Telford and Wrekin, and Mid Wales, Severn Hospice provides free specialist palliative care and support to families who are living with an incurable illness. The hospice is a charity and has to raise £2 for every £3 it spends. As well as donations and fundraising, Severn Hospice rely on legacy gifts in order to provide their services, with gifts in wills paying for one in five of all patients cared for.
As with many charities, 2020 proved to be a very difficult year for Severn Hospice. Many of its revenue streams were paused due to the Coronavirus pandemic, therefore, gifts in wills became even more critical in order to support the vital work they do.
We have been working with Severn Hospice on promoting the value of legacy giving since 2019, however the pandemic required a more strategic and agile approach. The hospice was conscious of a need for a change in messaging and targeting from previous campaigns, the right tone of voice being so important during this difficult and sensitive time.
Intended to target local people reaching specific milestones in their lives (i.e. purchasing a house, getting married, having a child etc – a time when it's more likely for a person to consider writing or updating their will) the ads served to increase brand awareness, show the value of legacy giving and encouraged people to consider leaving a gift in their will. We worked closely with Severn Hospice to create a number of adverts that would display across three different paid platforms; Google Ads, Facebook and Instagram.
In order to improve the chances of engagement and encourage people to get in touch, we also created a designated landing page which offers an additional benefit of a free Will writing service. The landing page also included answers to a number of frequently asked questions, intended to address and reassure any queries and an easy way to contact the Severn Hospice team should a user have any additional questions.
Despite the challenges faced in 2020, we are delighted to report the following results as an outcome of this campaign:

As a local company, we're so proud to work together with such a fantastic hospice, especially with the knowledge that conducting these campaigns is raising awareness and generating donations that will ultimately help to provide support for the people who need it most.
Elodie Home, Legacy and In Memoriam Advisor at Severn Hospice said, "Source are excellent to work with; as well as regular face-to-face (virtually at the moment!) meetings, reports and updates are provided along with creative sessions to discuss priorities for the coming months
"With such a wealth of experience and talent within their team, they are enormously helpful as a sounding board for our campaigns along with offering specialist technical knowledge and wider industry knowledge. Mike and his team understand the need for sensitivity and consideration when promoting this vital income stream for the hospice, particularly during this time."
To find out more about how paid digital marketing could help you achieve your business goals, please feel free to have a chat with our friendly team of experts.
If you would like to speak to Severn Hospice about legacy giving, contact Elodie Home on [email protected].