New website & digital marketing campaign launched for Clear Solutions
27.04.21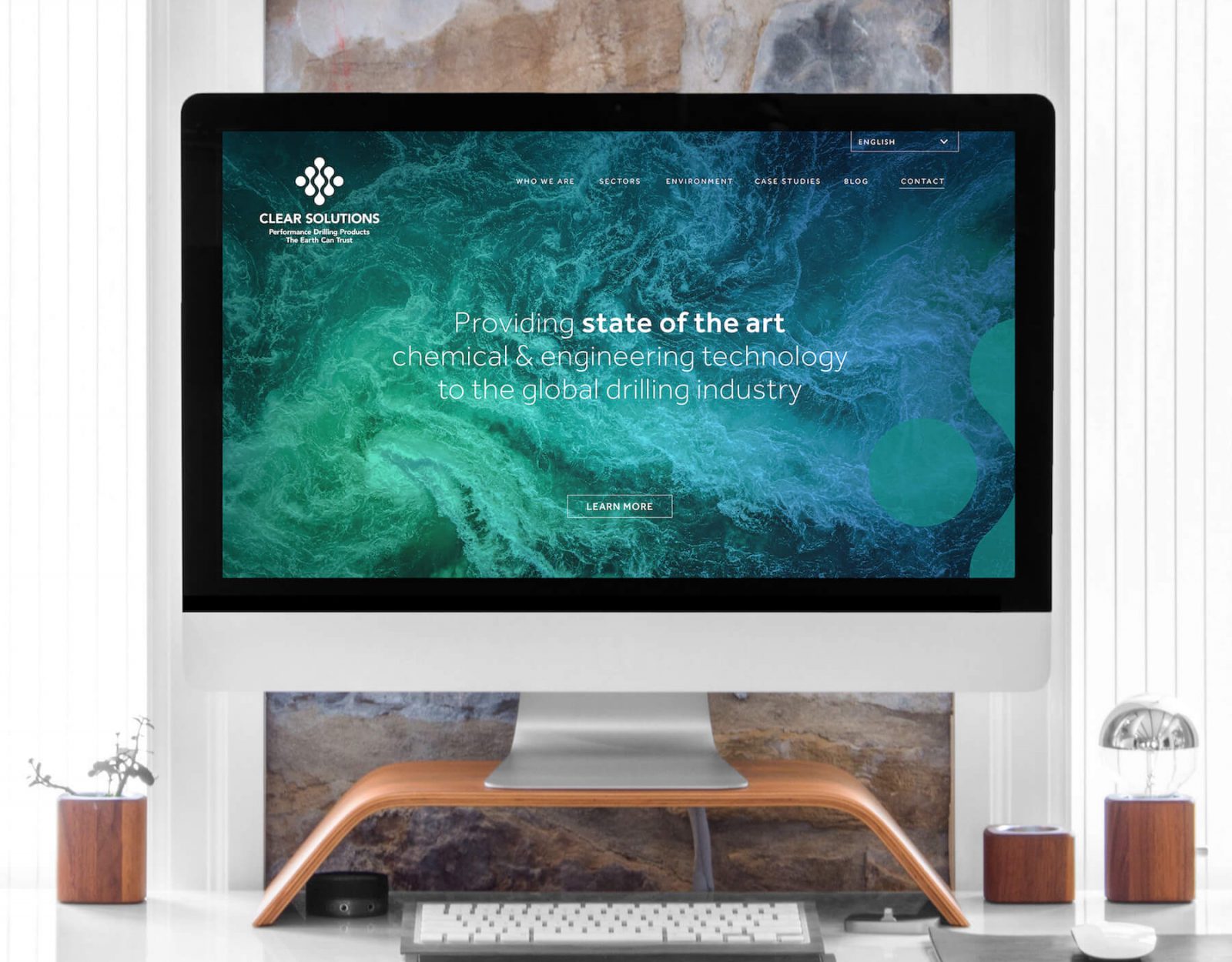 In 2020, Source was approached by Clear Solutions to refresh their corporate brand identity and build a brand new website to support the businesses growth over the coming years. With innovation at its core, Clear Solutions required a modern and easy to navigate website to showcase a range of visually engaging case studies.
Clear Solutions are a leading provider of innovative, performance-driven chemical drilling products. Established in 2003, Clear Solutions uses innovative and cutting edge technology to supply drilling solutions that the planet can trust.
A key component of the website design was the requirement to accommodate vibrant imagery. Clear Solutions work across several different sectors and visual entry points were used to direct users to the correct pages and improve engagement. For greater consistency, Source introduced a blue image treatment throughout the website to tie the imagery together and enforce the recognisable brand palette.
Social media advertising used to boost brand awareness & promote new products
Following the website launch in April 2021, Source created a paid LinkedIn advertising campaign to promote Clear Solutions brand new product, Pure-Bore® Zero.
As part of Clear Solutions commitment to reducing and offsetting their greenhouse gas emissions by 2025, they have created a new environmentally sensitive product that delivers the same high performance as the original Pure Bore drilling additive. As one of the world's first carbon-neutral drilling products, Source designed a range of social media content to promote Pure-Bore Zero and ensure maximum exposure by targeting a range of relevant industry sectors.If you are in need of a new website or would like to take your first steps into social media marketing, contact our experts today who will be happy to help.
Having been disappointed by other marketing and design companies in the past I was somewhat jaded when I initially approached Source about our new website. However, it became immediately apparent that Source was proactive, customer focused and very good at what they do. Our management team and customers are very impressed with our new website design and the increase in brand recognition through a marketing campaign conducted by them is impressive. I would thoroughly recommend Source Design in the future and I look forward to working with them on other projects shortly.

James Haughs – Operations, Research and Development Director of Clear Solutions