Celebrating Absolute Collagen's 4th Birthday With a Brand New Flavour Launch
21.06.21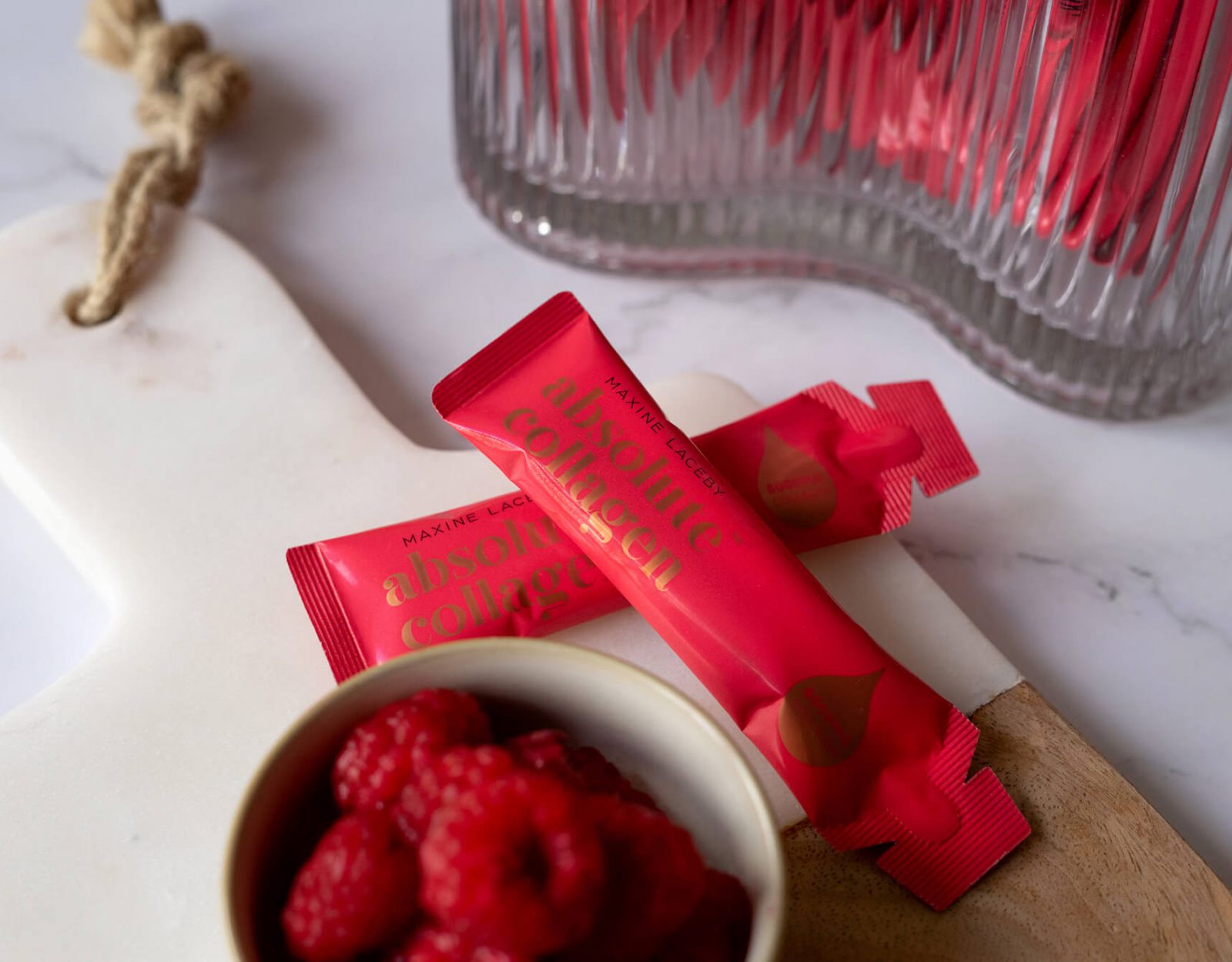 2020 was a huge year for beauty and wellness pioneers Absolute Collagen. And 2021 is set to be even bigger following the launch of two new fruity flavours.
Celebrating their 4th birthday, Absolute Collagen has grown into a market leading, multi-million pound business. The team is dedicated to helping people across the globe feel their absolute best. AC has been featured in flagship magazines including Hello! and Vogue, and won 'Best New Supplement' at the prestigious CEW Awards – which is often hailed as the Oscars for the beauty industry.
Over the past year, AC have been innovating their award-winning lemon flavoured collagen supplement to create two new exciting flavours; raspberry and mango & mandarin. After months of product development, the new flavours were rolled out via direct mailer to a group of dedicated Absoluters for their feedback.
Source has been working with Absolute Collagen since their inception in 2017, and has enjoyed a close creative relationship with the brand over the past four years. Having created the instantly recognisable yellow and copper brand palette, Source were tasked with exploring fresh new options for the two new flavours. This included conception of box packaging, new sachet designs and a striking social media campaign.
New flavours, same results – introducing summery Raspberry and exotic Mango & Mandarin
The packaging was updated to include an inside 'pocket' for the collagen sachets. A 'better by the day' daily journey was also included so that customers can record their results. Vibrant new colours and fruity imagery have been introduced on the boxes as a nod to the new flavours.
To support the launch campaign, Source created a suite of colourful, attention grabbing social media assets to tease the 'tasty news' and promote the new flavours – both to existing Absoluters and to new audiences, looking to inject a taste of summertime into their daily dose.
"Source gave Absolute Collagen its original and recognisable yellow and copper design. Four years on, and this original brand has never left us, and we have never left source. They remain integral to AC and really are an extension of our in-house team working on projects from new flavour campaigns right to new product launches."

Darcy Laceby