Introducing Four New Additions To Team Source
25.07.23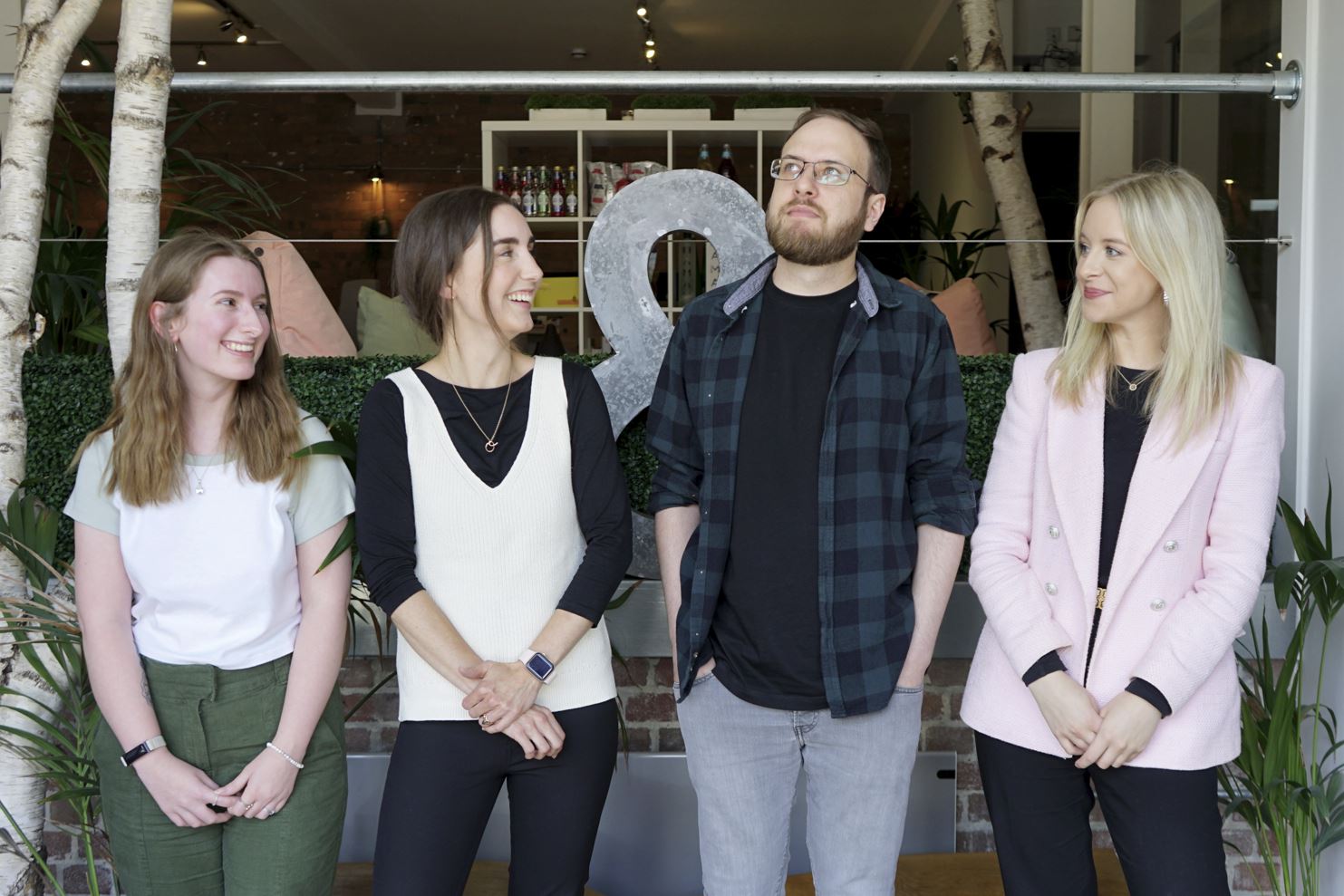 Exciting changes are happening at Source, and we're delighted to introduce Brandon, Jasmine, Laura and Holly to our growing team.
Brandon
Brandon, Senior Web Developer, is a "detail man" with over ten years of experience in both industry and agency environments. During this time, he has led numerous impressive website builds, e-commerce and interactive projects. Keeping up to date with the latest trends and technologies, ensures he remains at the forefront of our industry.
Jasmine
Jasmine, Account Manager, is the queen of organisation and managing projects. She builds strong client relationships and loves to solve problems. She embarked on her marketing journey in 2020 – following her studies in International Business Management at Oxford Brookes University – and has a background in branding projects, marketing, video and international event management.
Laura
Laura, our Digital Marketing Apprentice, brings fresh perspectives and a passion for creativity to our marketing. Studying for a bachelor's degree in Digital Marketing, she combines her studies with practical work experience. Laura has the opportunity to learn new skills and apply them directly in real-world scenarios. Her dedication to both her studies and work are already proving a great asset.
Holly
Last but not least, Holly, Senior Account Manager, has over 10 years' professional experience working in account management, digital and traditional marketing, PR and events management. She has worked on various digital marketing campaigns, brand launches and website builds and offers clients adaptable copywriting skills, technical digital marketing knowledge and creativity for business development.
A warm welcome to Brandon, Jasmine, Laura and Holly as they join us at Source. We are excited about the achievements and outcomes we will accomplish together. Stay tuned for updates on our journey.