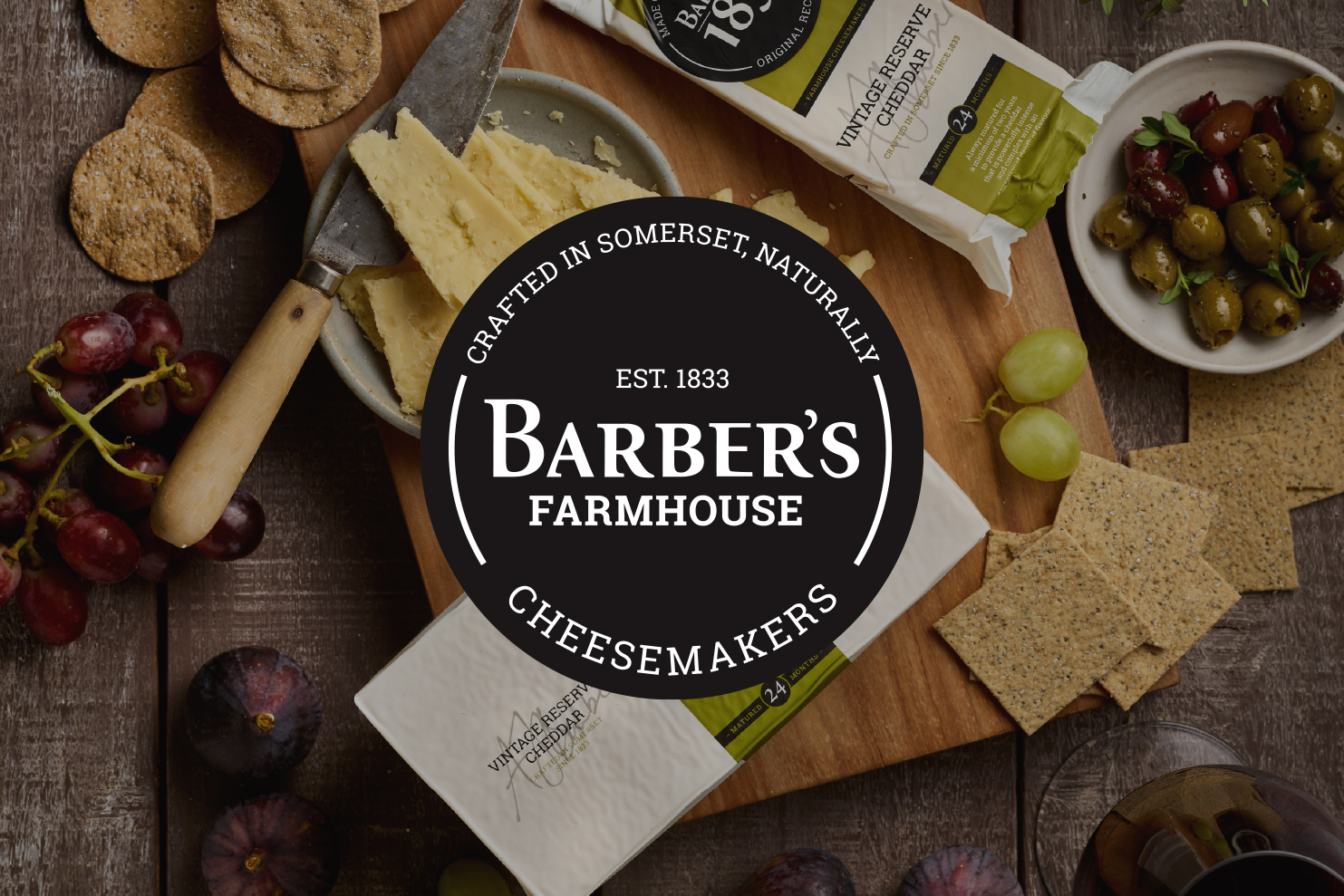 We are delighted to announce that we have been working on lots of exciting new projects with Barber's.
Beginning their cheese-making journey on their farm in Ditcheat, Somerset back in 1833, today, Barber's are the oldest surviving cheddar-makers in the world. Their delicious range of award-winning traditional cheddar has been created and aged on their family farm for more than six generations.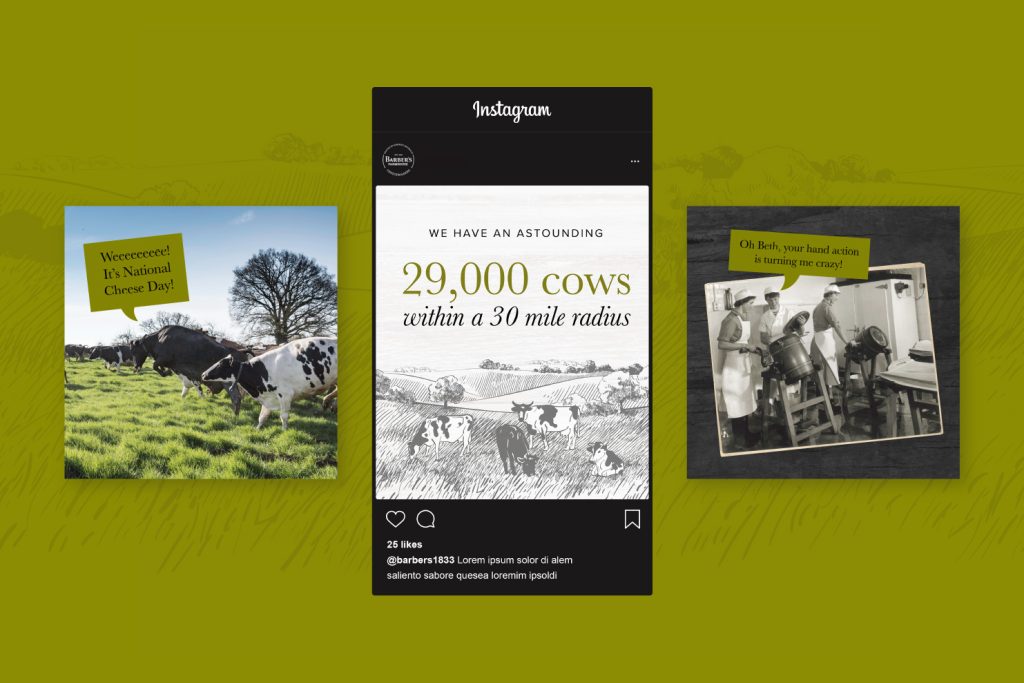 As part of our collaboration, we have been working on the brand's tone, look and feel, modernising it to become more playful, humorous and cheeky, whilst maintaining a quintessentially British voice.
To increase engagement with existing and new audiences on social media, we have devised a comprehensive monthly strategy to create relevant, attractive and engaging social media assets that promote their values, range of cheeses and showcase what's going on behind the Barber's brand; quality and process, award-winning, heritage and tradition, environmental and sustainable, and localisation.
Our monthly creative brainstorming sessions mean we touch base regularly to ensure things are always heading in the right direction. As the partnership develops and we build the brand story, we will develop further social creative ideas which may include monthly competitions, blogs and vlogs, live streams and fun, engaging posts.
With many more projects coming onboard, we can't wait to share – so watch this space.
Want to breathe new life into your brand? Give our creative team a call today.