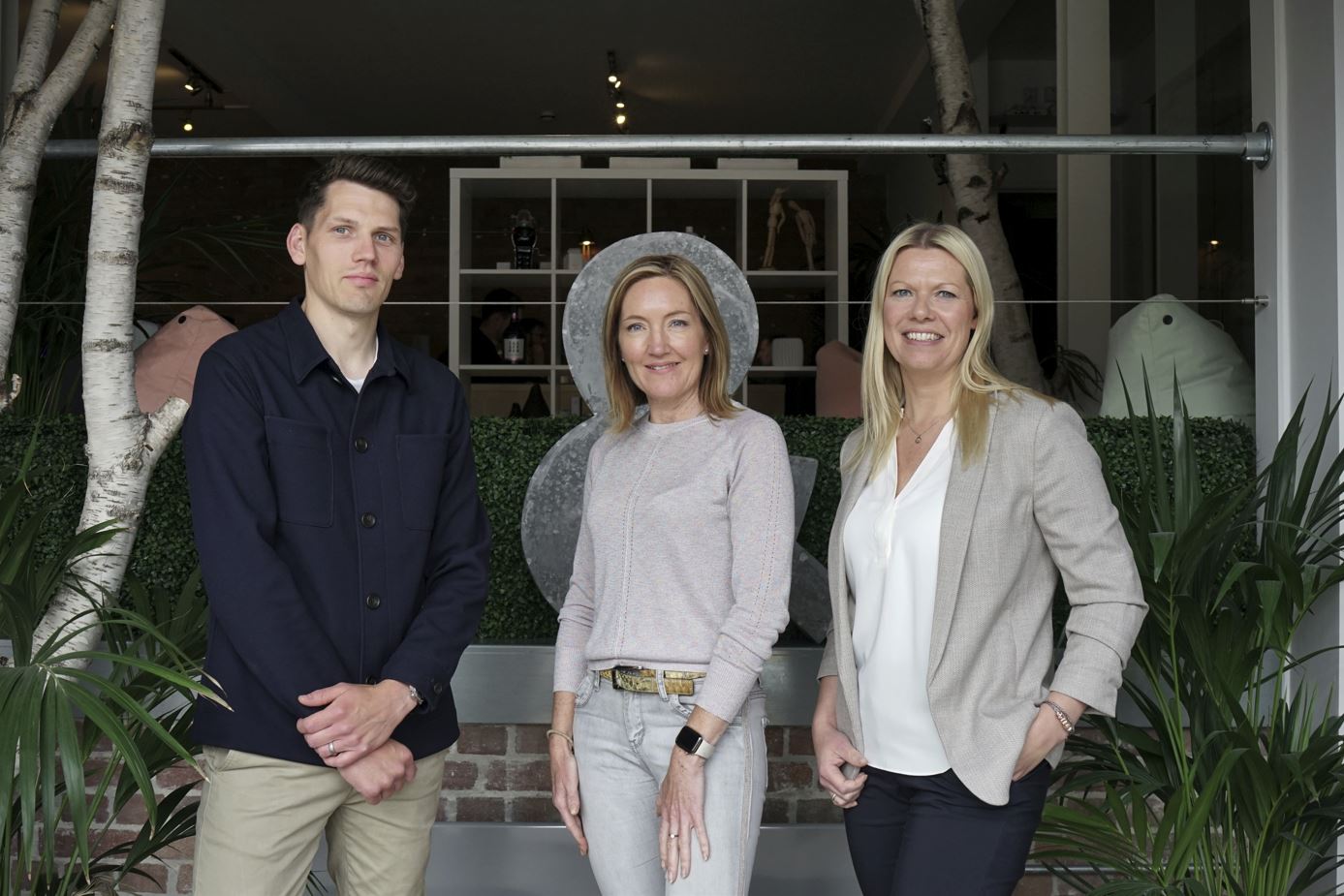 Lots of changes are taking place here at Source; one of which is the addition of two new Directors to the company.
Paula Savage and Nick Richardson, both of whom have been with us for many years now (22 between them, to be precise!) and who both lead our creative team, have recently become Directors of Source.
Paula began working at Source in 2005 and, over the years, has spearheaded many stand-out creative projects. Having headed up the design team for several years, Paula is experienced in all aspects of design and has a passion for branding and packaging. Working with a talented team of creatives, she has been responsible for overseeing an extensive range of projects from conception through to completion. She has worked on a large portfolio of clients, many of whom are long-standing.
Bringing a real flair for creativity to the team, Nick joined us back in 2017. Since then, he has taken the lead on a number of major blue chip client projects and helped to drive the creative output of the business with his approach to creative strategy; a key cornerstone of his approach.
Words from the team
Speaking of becoming a Director, Paula said "I'm really pleased to have been given the opportunity of a Directorship at Source and I very much look forward to being more involved in the future of the company. As a design agency with creativity at the heart of everything we do, it's very exciting to have a strong, creative presence within the Directorship team."
Nick added "I've loved my time at Source so far and I'm delighted to be given this opportunity to grow and shape the future of the company. We are consistently building on our growing list of exciting clients and, as a new leadership team, we believe we can keep Source moving forward with the help of the rest of our fantastic team."
Managing Director, Sally Tringham, said "This is an exciting time for Source. Now in our 31st year, we are experiencing a variety of changes, all of which help to keep us fresh, dynamic and perfectly positioned to continue providing meaningful creative and innovative marketing and web projects to our clients. It has been a pleasure working alongside both Paula and Nick over the years, watching their growth within the company and seeing how they have used their individual skills to deliver on projects and building great client relationships. I have complete confidence that, in their new roles, they will continue to be great assets to our team."
Get Source on the case
Are you also experiencing change and exciting times within your company? Perhaps you're looking for that breath of fresh air to propel your business forward? If so, we'd love to take on the challenge.
Having been in business for over 31 years now and, with a great balance of B2C and B2B clients, we are experts at turning your brand vision into a profitable reality.
Our core services include branding, packaging, digital marketing, animation and web development. But, as a full service agency, we're able to offer so much more…
Get in touch today and let's have a chat – we'd love the opportunity to discuss your project.