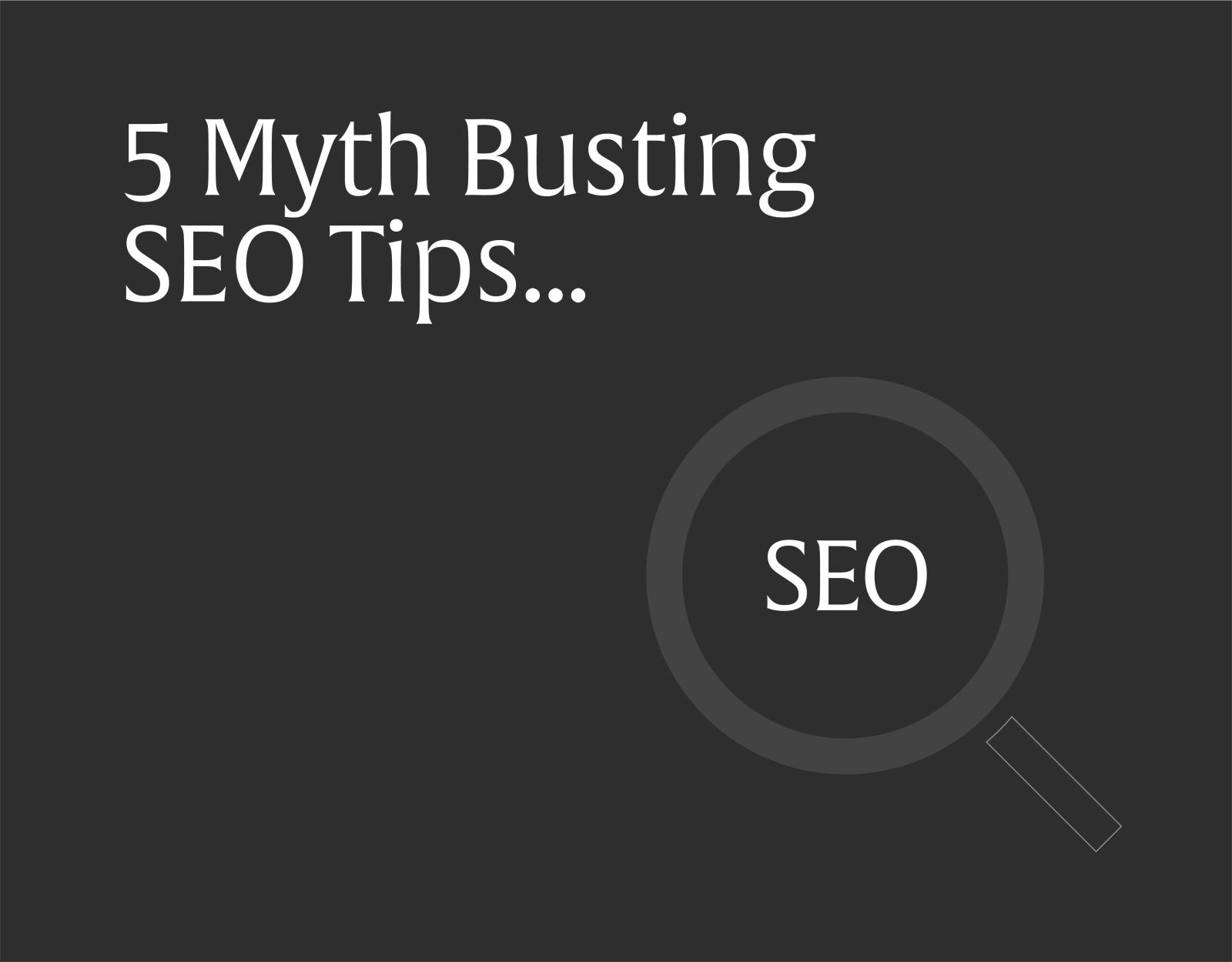 It's fair to say there's a lot of questionable information out there about SEO. The subject itself is such a vast topic that, sometimes, it's hard to decipher the truth.
Here are a few myths you may have come across…
Myth 1: As soon as I start SEO, I should see results
It is possible that, as you begin to implement certain changes, you may see some improvements in your performance. But for long-term, sustainable improvements, you may need to be a bit more patient.
The area of the search results in which you're aiming to appear is already occupied by lots of other listings, including your competitors. Even though you are working on your own website's SEO, you have to bear in mind that those companies will also be working on theirs. Not only that, Google will need time to process the changes you are making, understand what you're offering and determine where you should appear relative to these other results.
SEO is a waiting game. But for those that invest in it, huge benefits and long-term results can be achieved.
Myth 2: SEO is a one-off job
There's a common misconception that, once the on-page content of your website has been optimised, you can stop everything as you'll be ranking in no time. Obviously, on-page content is hugely important, but that's just one element (although the term "on-page content" itself encompasses many different areas including title tags, meta descriptions, image ALT attributes, copywriting etc).
SEO is an ongoing process that, amongst other things, involves:
Building your website's authority via topical content, earning backlinks etc.
Monitoring a website's health and performance
Developing regular relevant content to keep users and search engines coming back
Myth 3: My keyword ranking positions are all that matter
Now, we're not saying keyword ranking positions aren't important – they certainly are, and noting them on a regular basis will help you monitor progress. However, they're not the be all and end all.
The best way to keep track of how your website is performing is by monitoring a variety of statistics on a regular basis. For example:
How much organic traffic did your website attract this month compared to last?
Is your engagement rate increasing or decreasing?
What is your average engagement time?
These are just some of the things you could keep an eye on, but we highly recommend getting a good grasp of the data that's available to you in Google Analytics to obtain a thorough understanding.
Myth 4: If I use lots of keywords on my page, my rankings will improve
This can actually have a detrimental effect. Whilst it's important to add keywords (to ensure both users and search engines understand what your page is about), you must be careful not to fall into the territory of keyword stuffing.
The key is finding a happy balance when adding keywords so that you're optimising, not stuffing. If your pages are deemed to be spammed with keywords, your website could be penalised by Google and you could experience a drop in rankings and traffic.
Myth 5: I need to build lots of backlinks, regardless of where they come from
Backlinks (when an external website links back to yours) are important for SEO. The idea is that the referring website deems you to be an authority on something and therefore validates this with a link. But there's a common misconception that it doesn't matter where these links come from.
Back in 2012, Google released a site-wide algorithm called Penguin. Previously, webmasters would build backlinks to their websites left, right and centre, regardless of where they came from. Penguin was introduced to combat this; from then on, a large number of low quality backlinks could result in a reduction of Google's trust in your entire website.
Nowadays, it's quality over quantity – as it should be. If you are actively trying to build backlinks to your website, you should focus on obtaining those from an authoritative source.
Bonus myth: I don't need to do SEO – if I click my search result often enough, I will appear higher in the results
Unfortunately, it's not that simple. Whilst you may have noticed this happen to you before, it's important to bear in mind that Google is always trying to serve the best results to its users.
If you are clicking on a particular result and visiting a website regularly, Google will note that about you. They will assume that this is the result you will always want and so, even though it may seem that your business is appearing higher, Google is actually just placing it there because they believe that's what you're after.
Trust the experts
To get the truth and to be confident that your campaign will achieve the right results, contact a professional SEO agency.
At Source, our SEO experts will talk through your goals right from the start to discover precisely what you're looking to achieve and, after obtaining a thorough understanding of your current online presence, will devise a solid strategy going forward.
Want to boost your organic presence? Get in touch with our experts today.