Tyrrells
A flourishing partnership with 'the entertaining snack'.
The brief
To build on the existing Tyrrells brand, keeping the iconic characters and the brands unique, quirky and very British personality at the centre of all communication across the UK and Internationally. Our relationship has evolved from its beginnings in 2017 to now work as an integrated part of their marketing team, encompassing everything from new product development (NPD), packaging, advertising, concept design, store graphics, social and website design.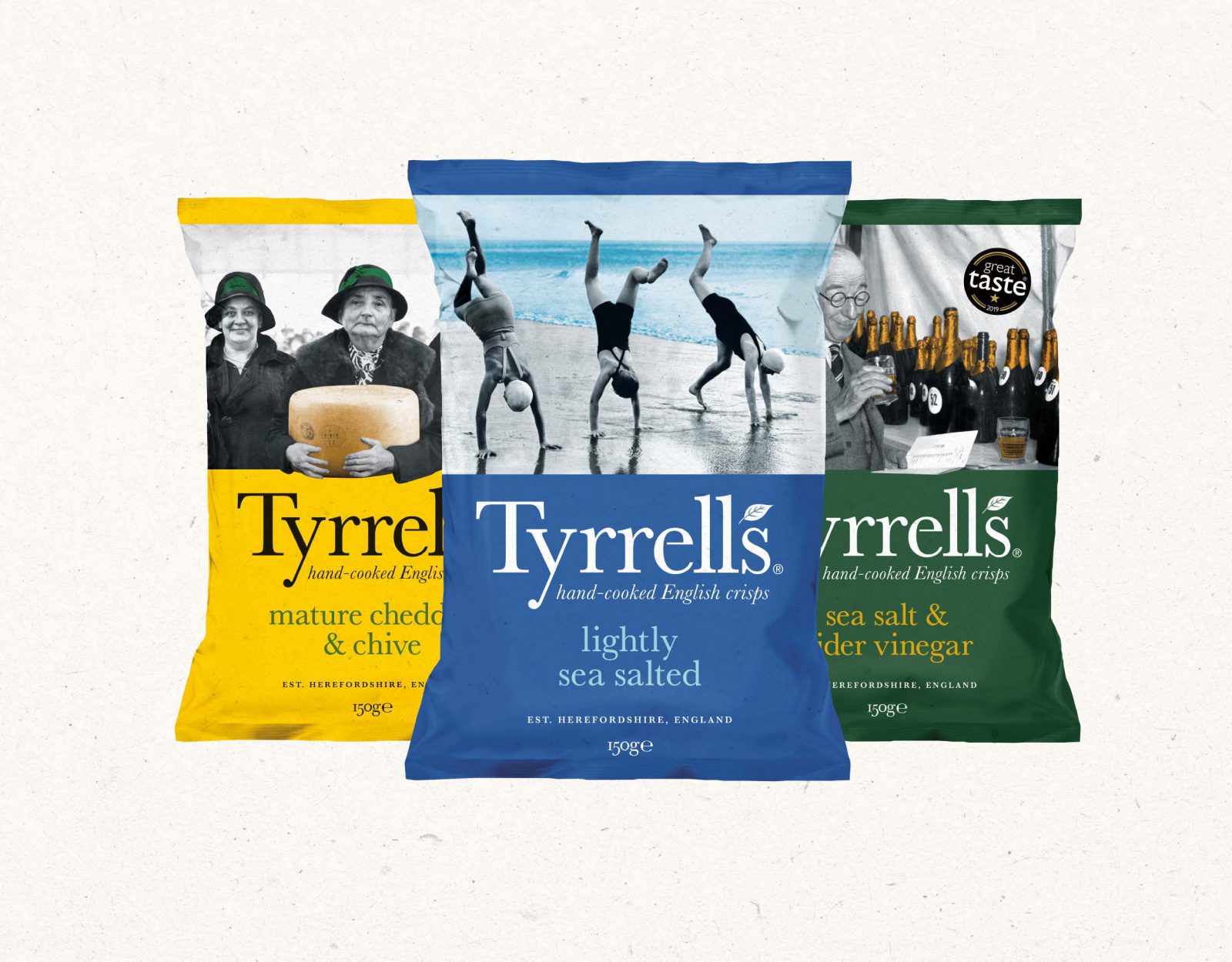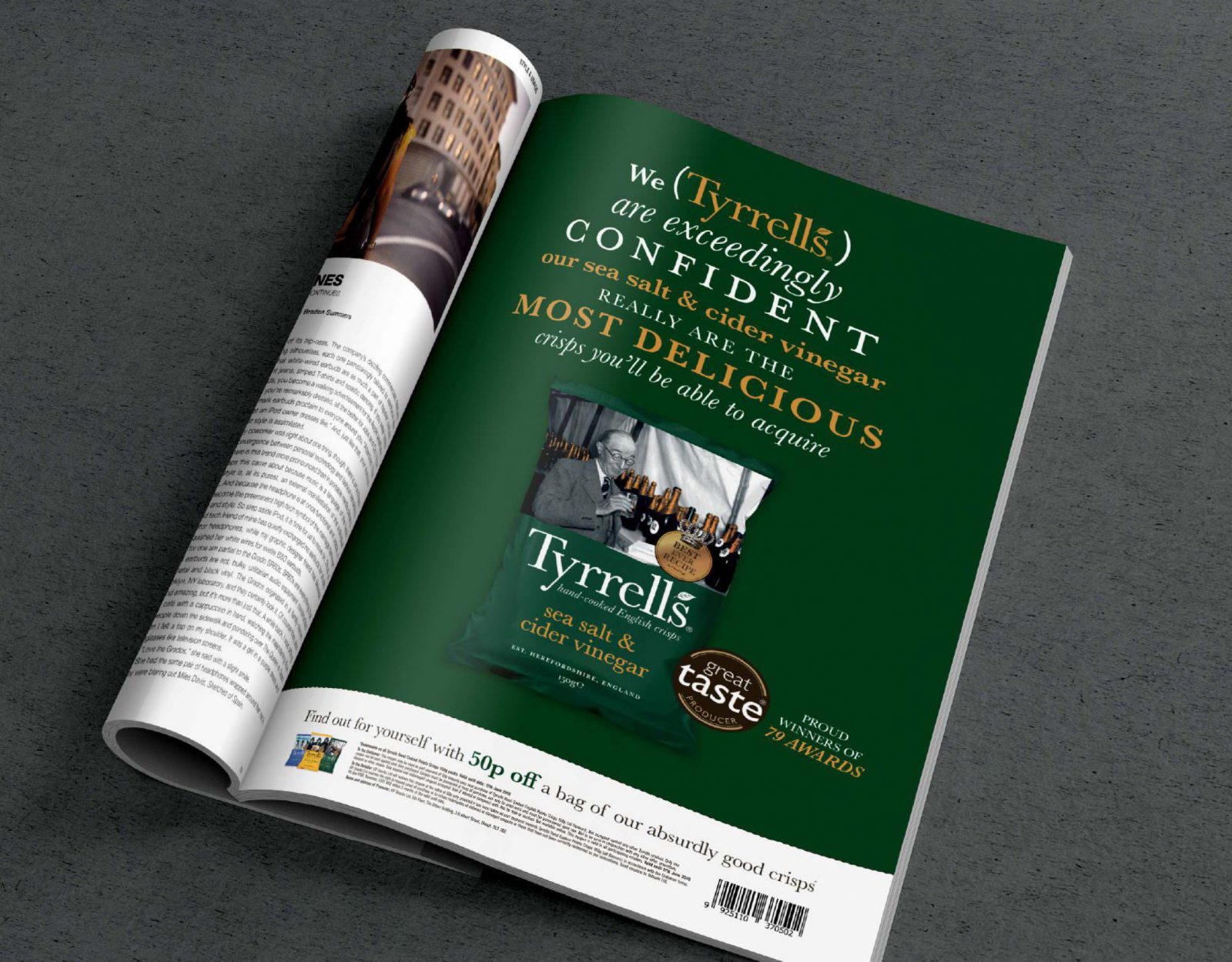 We delivered
We have been involved in a wide variety of projects delivering from concept to creation including the rebranding of the popcorn range. Here we introduced a retro striped two tone pack, working closely with the printers to stretch what was possible and give customers the nostalgic feel of a popcorn pack at their local movie theatre whilst bringing it to life with traditional quirky imagery. We have also overseen a complete overhaul of the 'back of packs' across the whole Tyrrells range. This was a result of seeing a lack of engagement with packs once they were turned over from the amusing imagery on the front of pack. Here we introduced a range of new bespoke illustrations that demonstrate the Tyrrells personality whilst highlighting the benefits to the customer. Other notable projects include a national advertising campaign run across tabloids and magazines which resulted in an uplift in sales during the promotion period along with brand awareness and promotions for limited edition products such as the aphrodisiac crisps.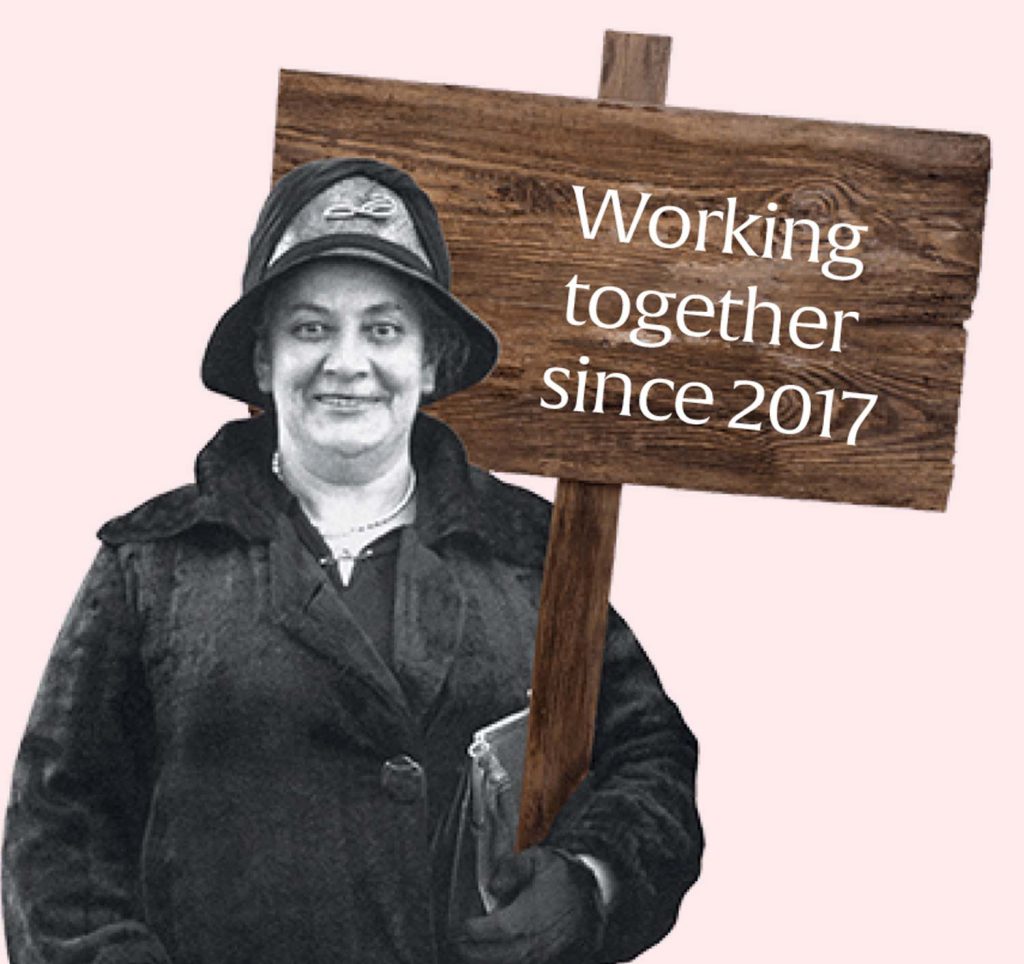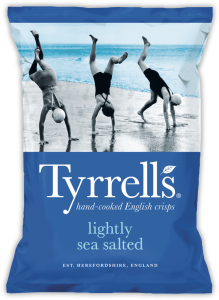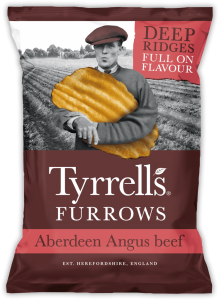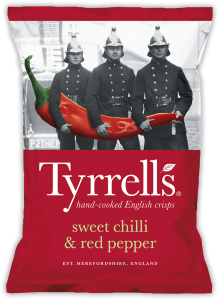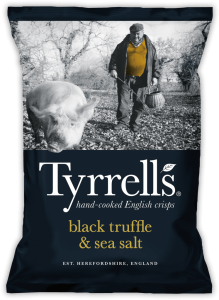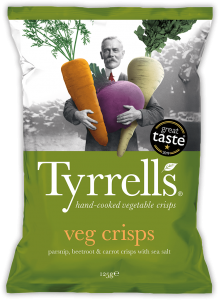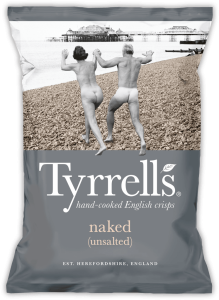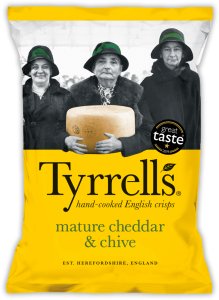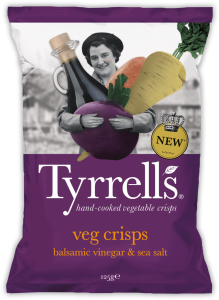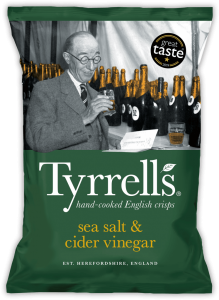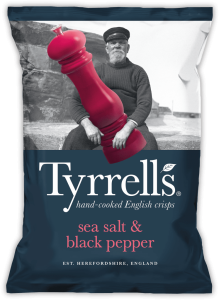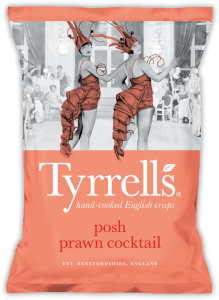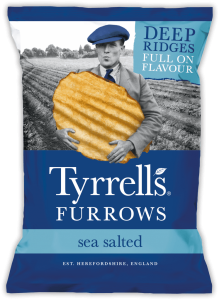 The results
Our cheeky packaging and promotion of the limited edition aphrodisiac pack received notable media whilst giving customers a bit of a fun take to spice up their Valentines day. The Tyrrells brand continues to grow with brand evolution and new products always giving their loyal customers something to smile about. We are currently putting the finishing flourishes on some exciting new work so make sure you keep an eye out for what our cherished characters are up to next and when you are next entertaining, pick up a couple or 10 of your favourite posh snack.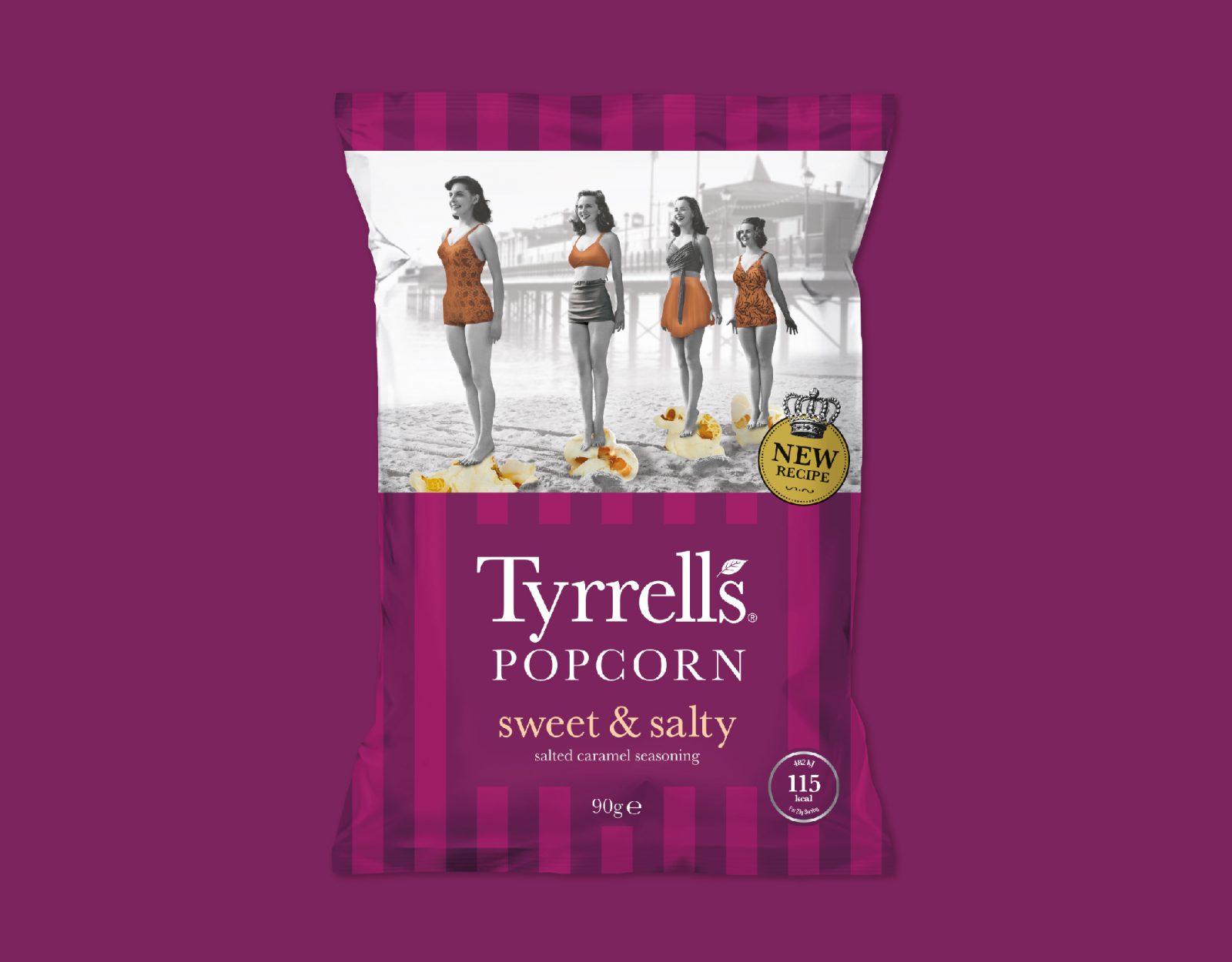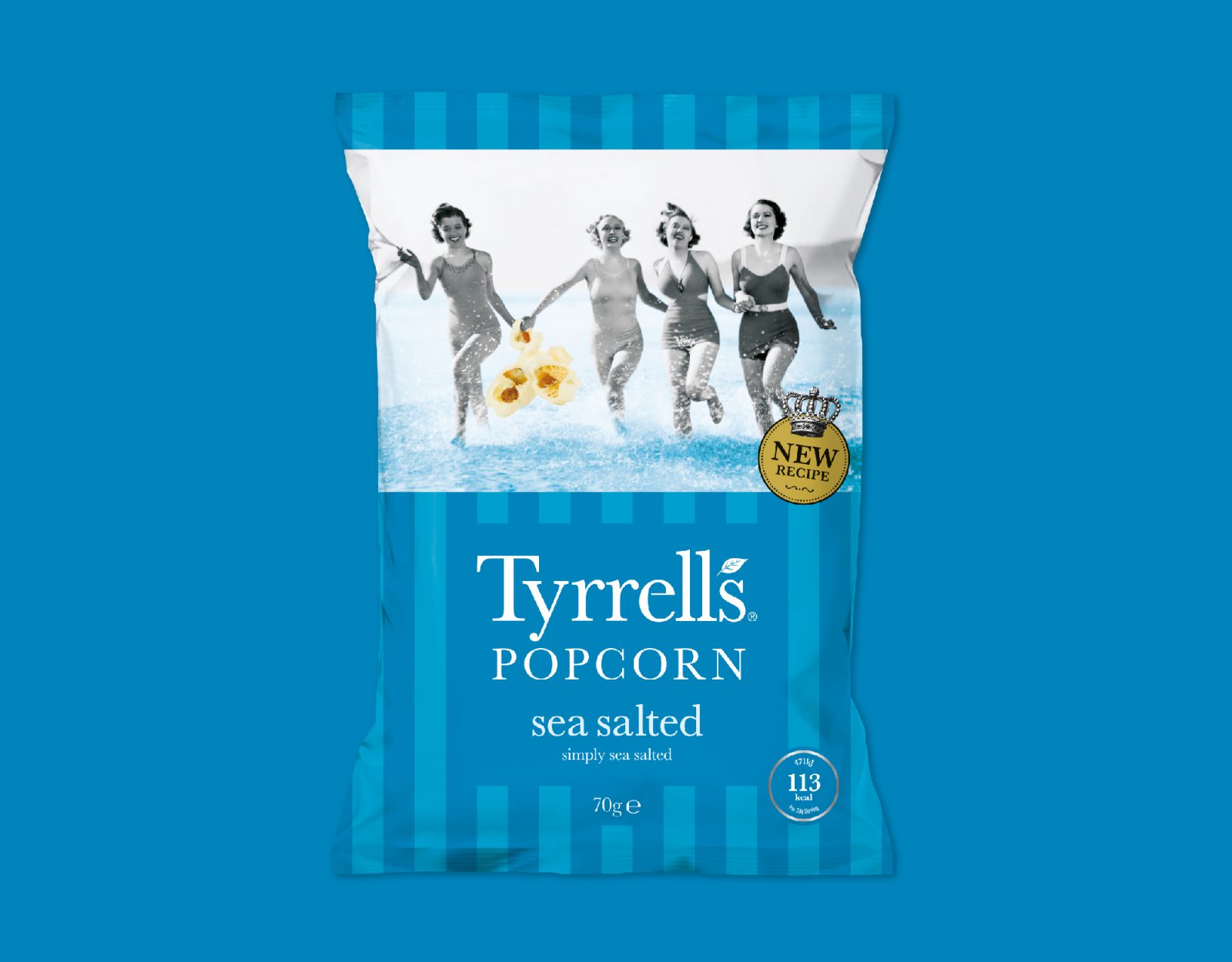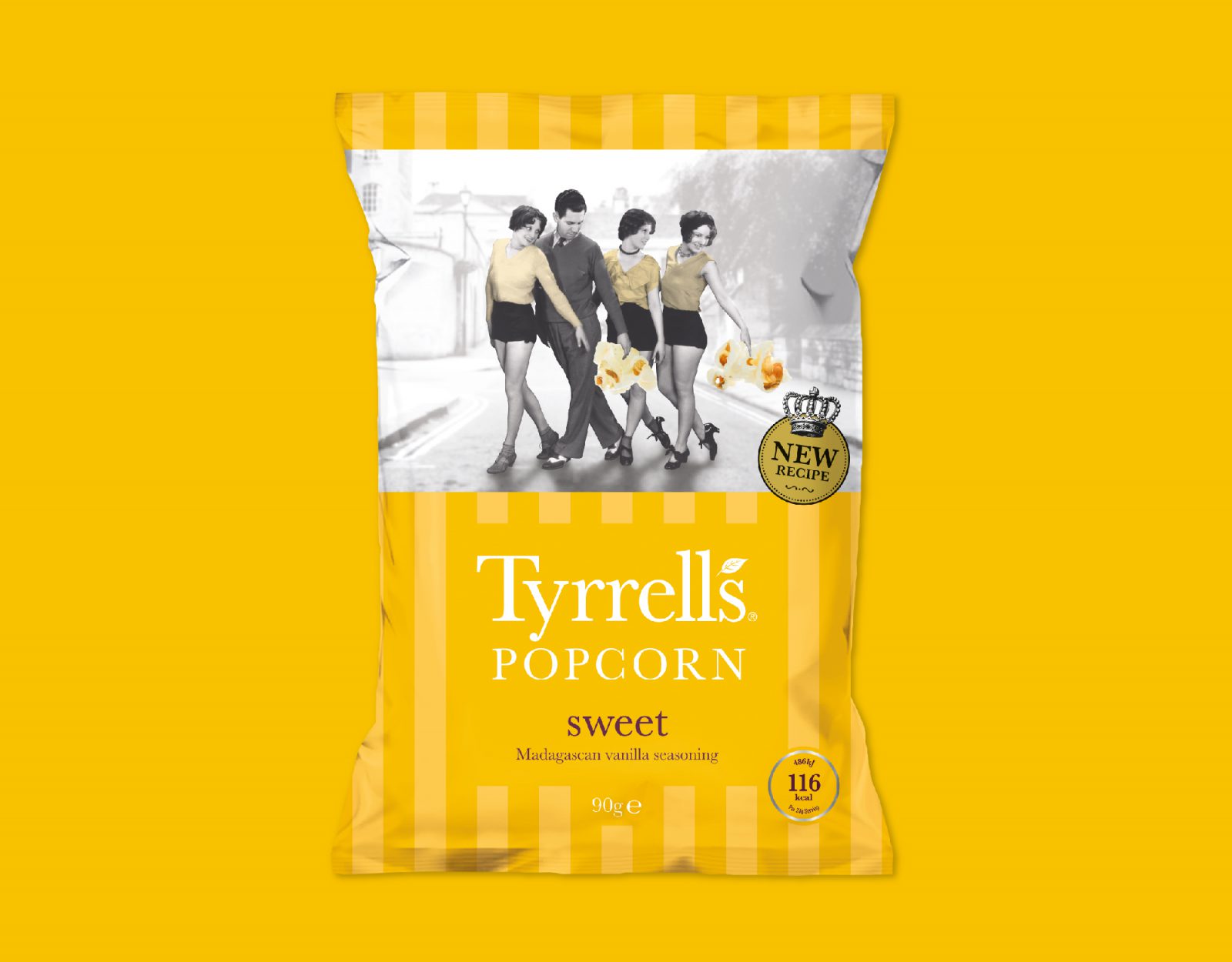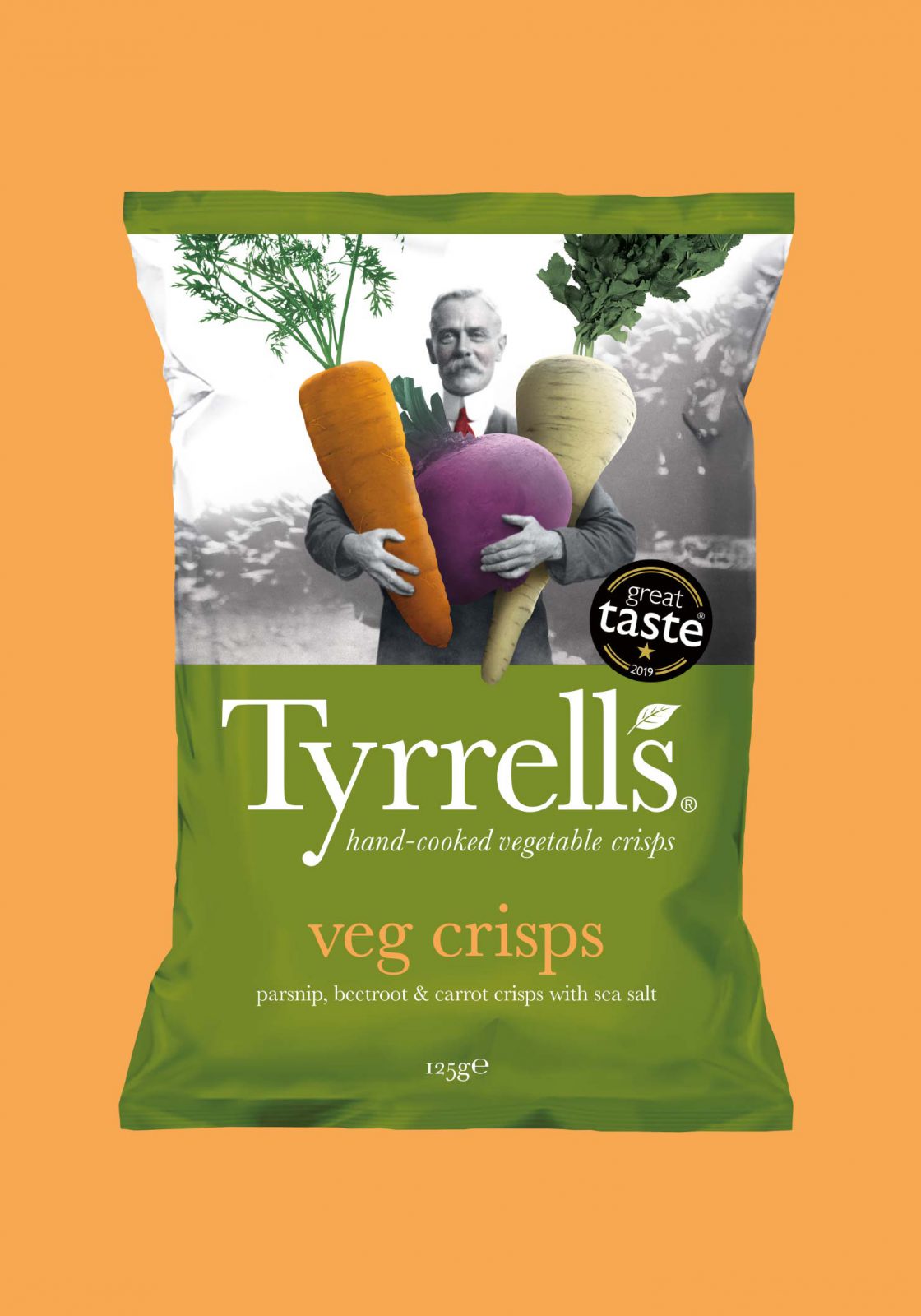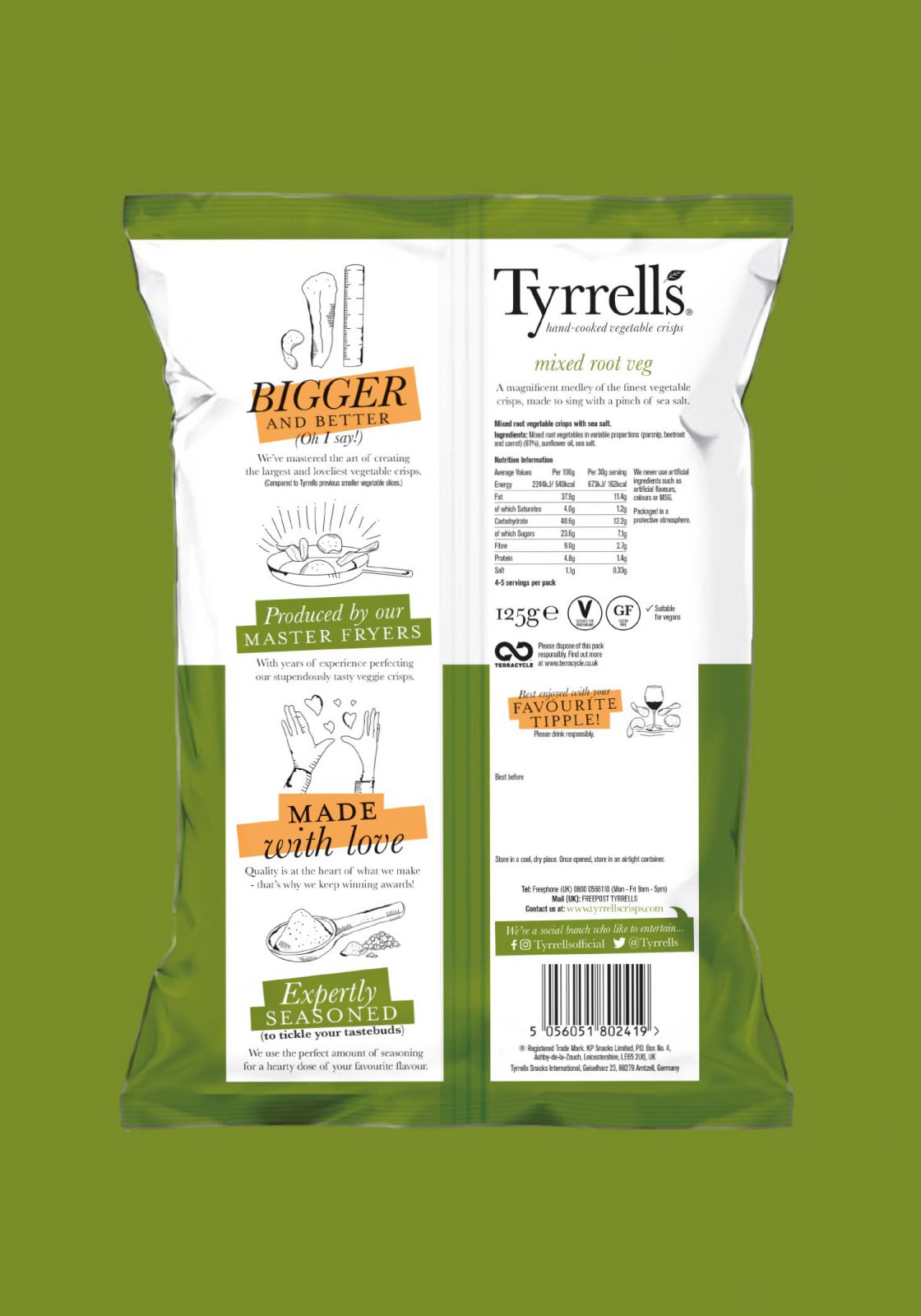 150+
UK and worldwide SKUs/packs designed and printed since 2016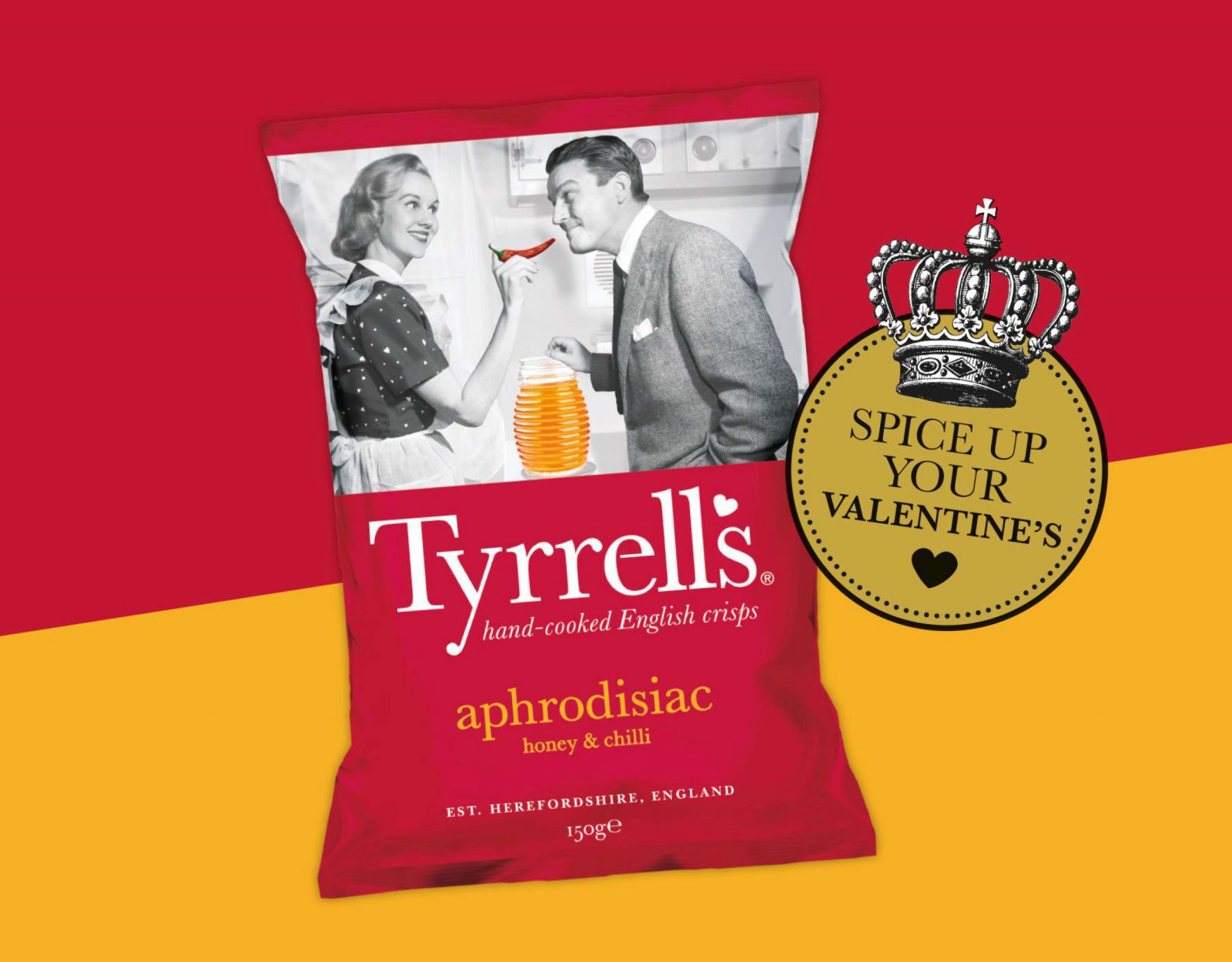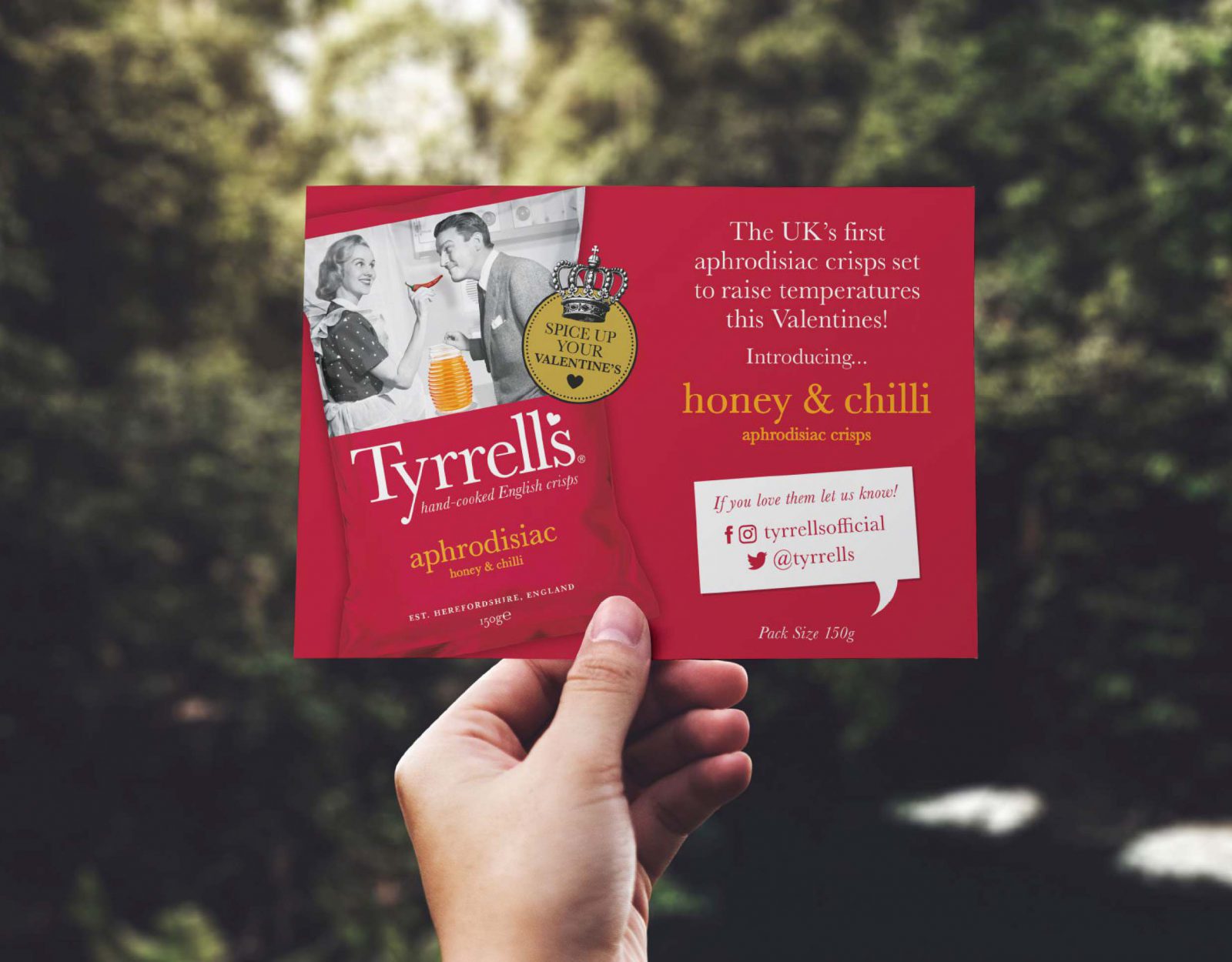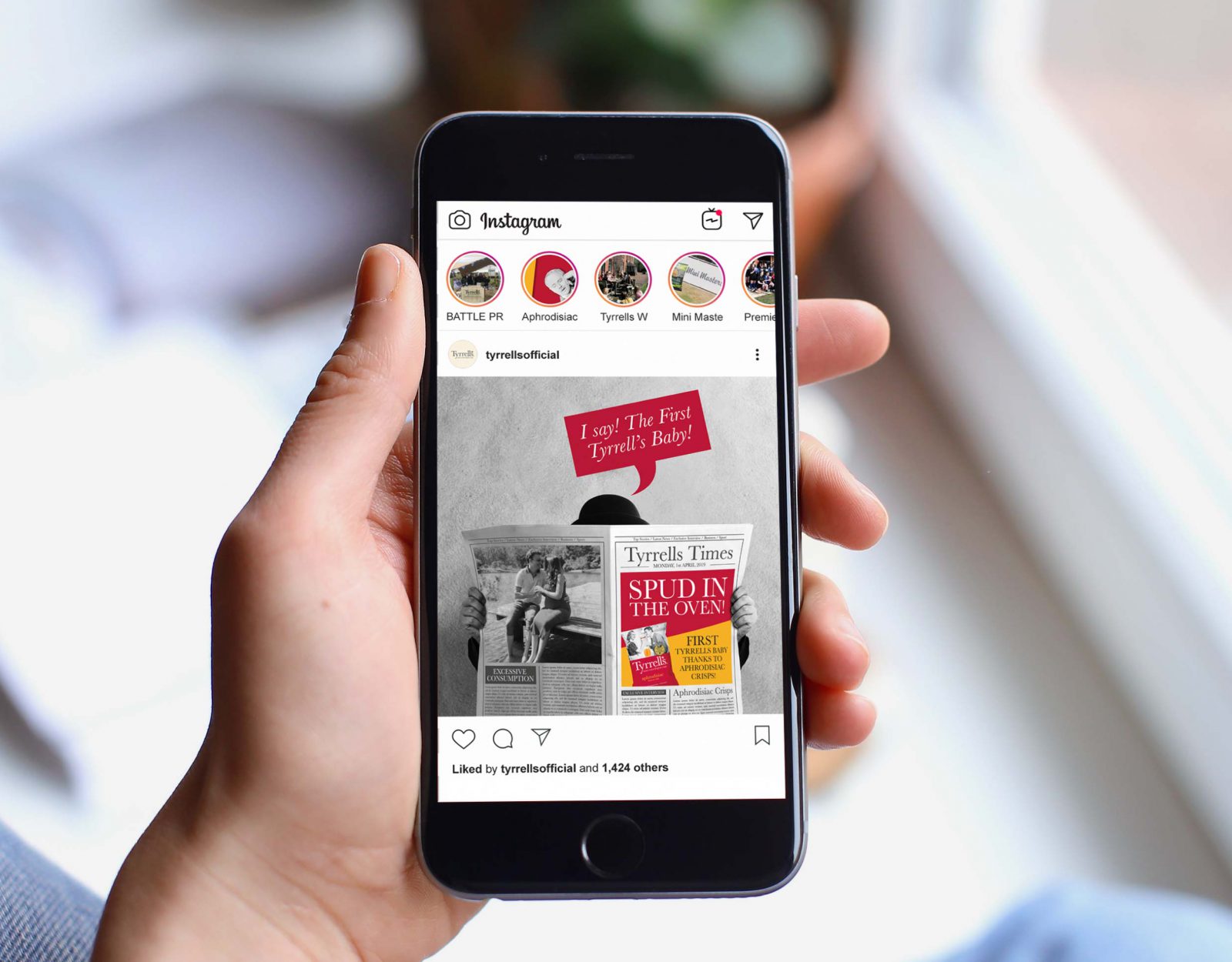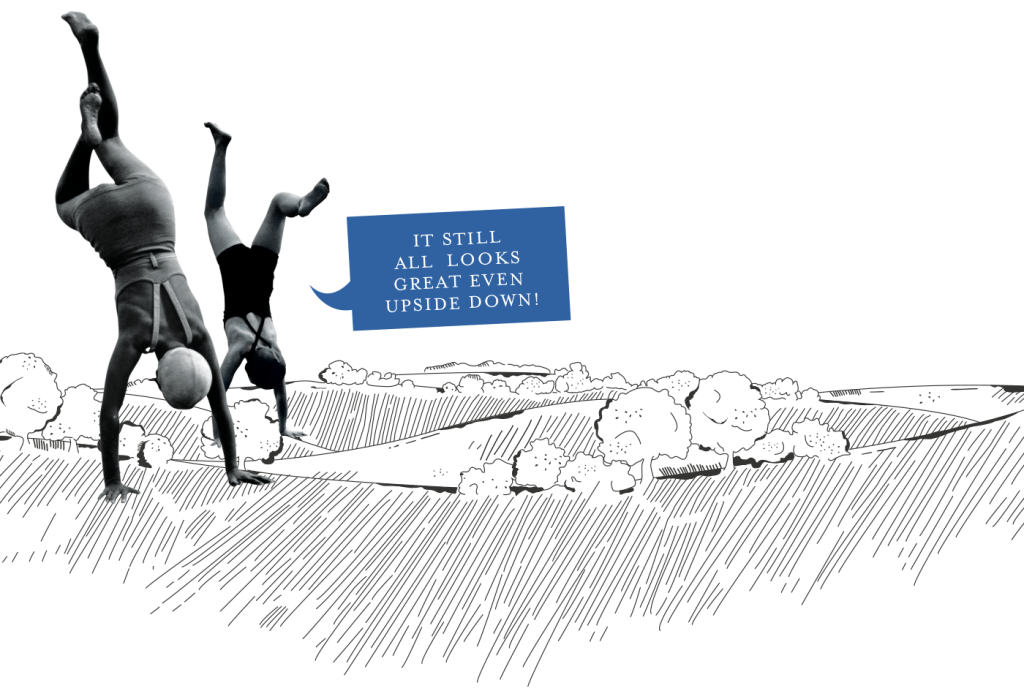 Want to see more?