Tyrrells
Tyrrells' new website is a key brand presence for the UK's favourite posh crisps.
The brief
The existing Tyrrells website was built on an ageing platform with a front-end that required modernisation. The objective was to elevate the brand's digital presence to align with the high-end, quality snack. We also wanted the website to be more engaging for users, providing more of the brand's unique, quirky and very British personality.
We delivered
Designed mobile first, the new website instantly engages, with bursts of 'Tyrrellsyness'. From leaping cows to the witty commentary of Tyrrells' famous characters, you really feel immersed in a world of Tyrrells when visiting the site.
Utilising cutting edge effects and animations, we designed and developed a slick modern site which still delivers the character of the somewhat eccentric brand. Birds swoop, packs rustle and cows fly – all achieved with minimum loading times, thanks to animation achieved in-browser using jQuery and CSS.
Visitors can easily flick between the latest flavours on offer, then do a quick crossword before finding out how Tyrrells are making strides in sustainability.
Accompanying the new website's riot of personality, we have provided an ongoing world of cheeky characters, brought to life through animation on social media.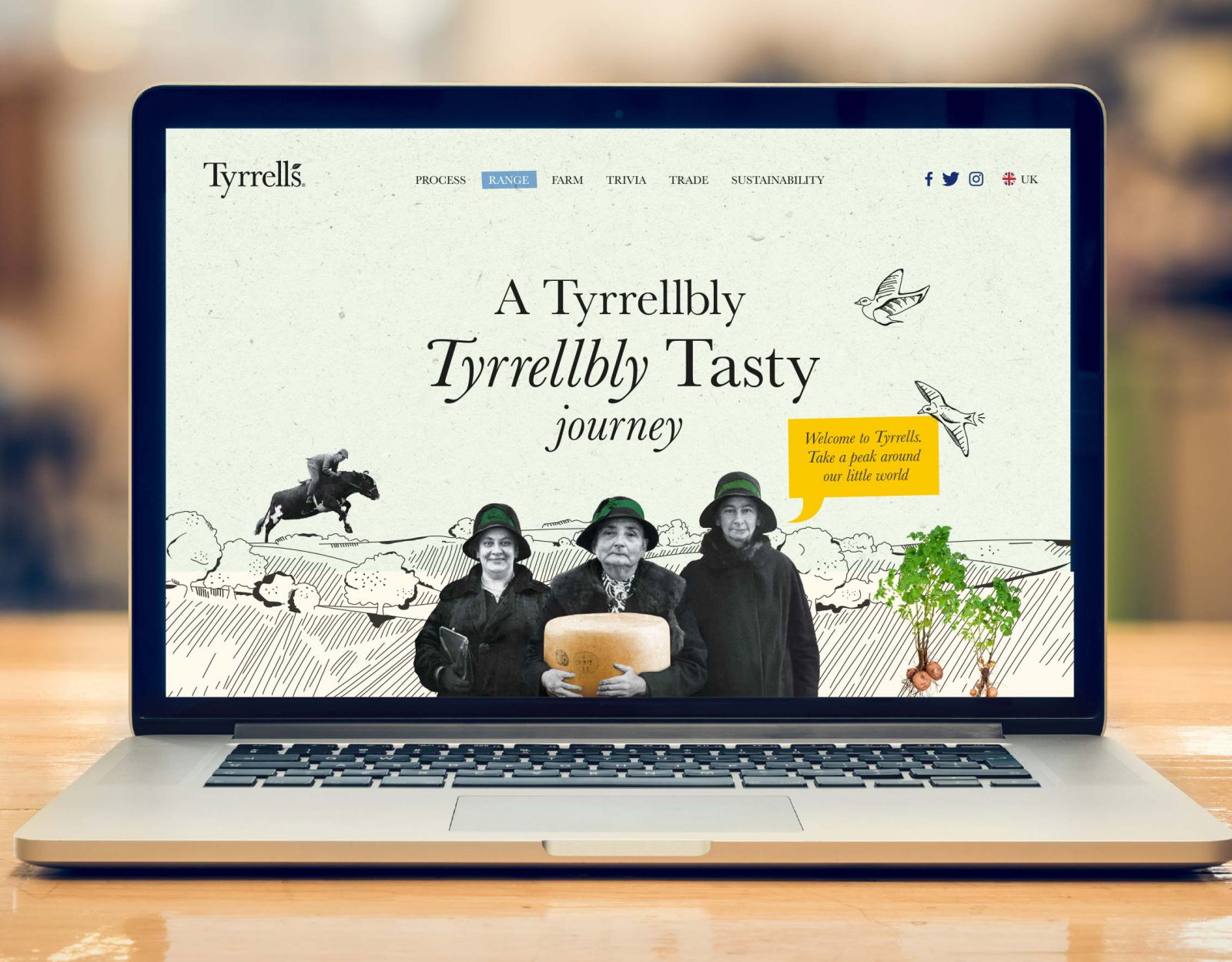 The results
Not only has the new site received fantastic reviews, it's also been proven to perform technically, with unique users, total users, sessions and bounce rates all seeing significant improvements post-launch.
We are now supporting Tyrrells in their continued digital marketing efforts, including the creation of engaging and quirky social media content.
Users and pageviews
increased by over
50%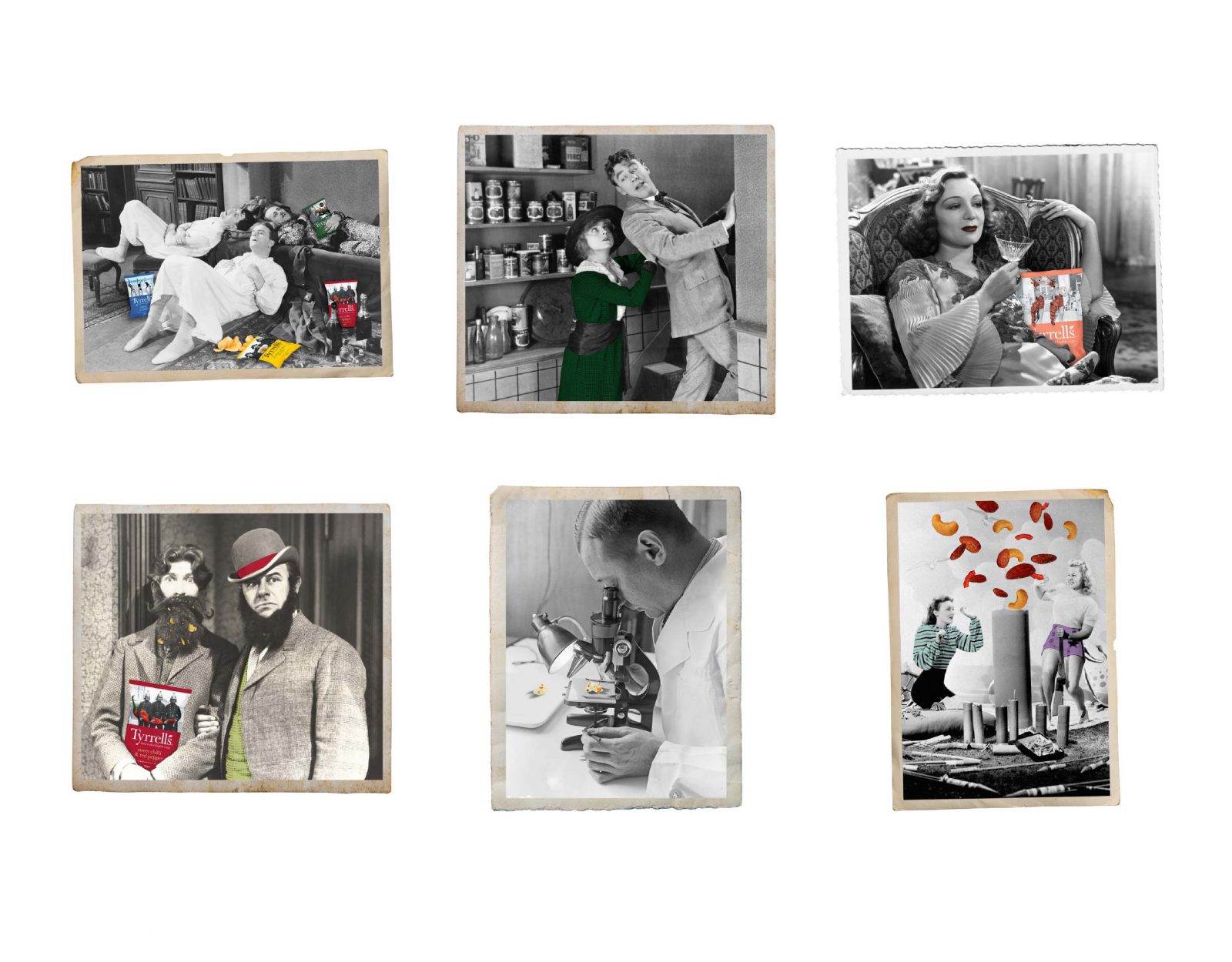 The website looks magnificent and the positive comments just keep flooding through. From idea to final design, you really hit the nail on the head.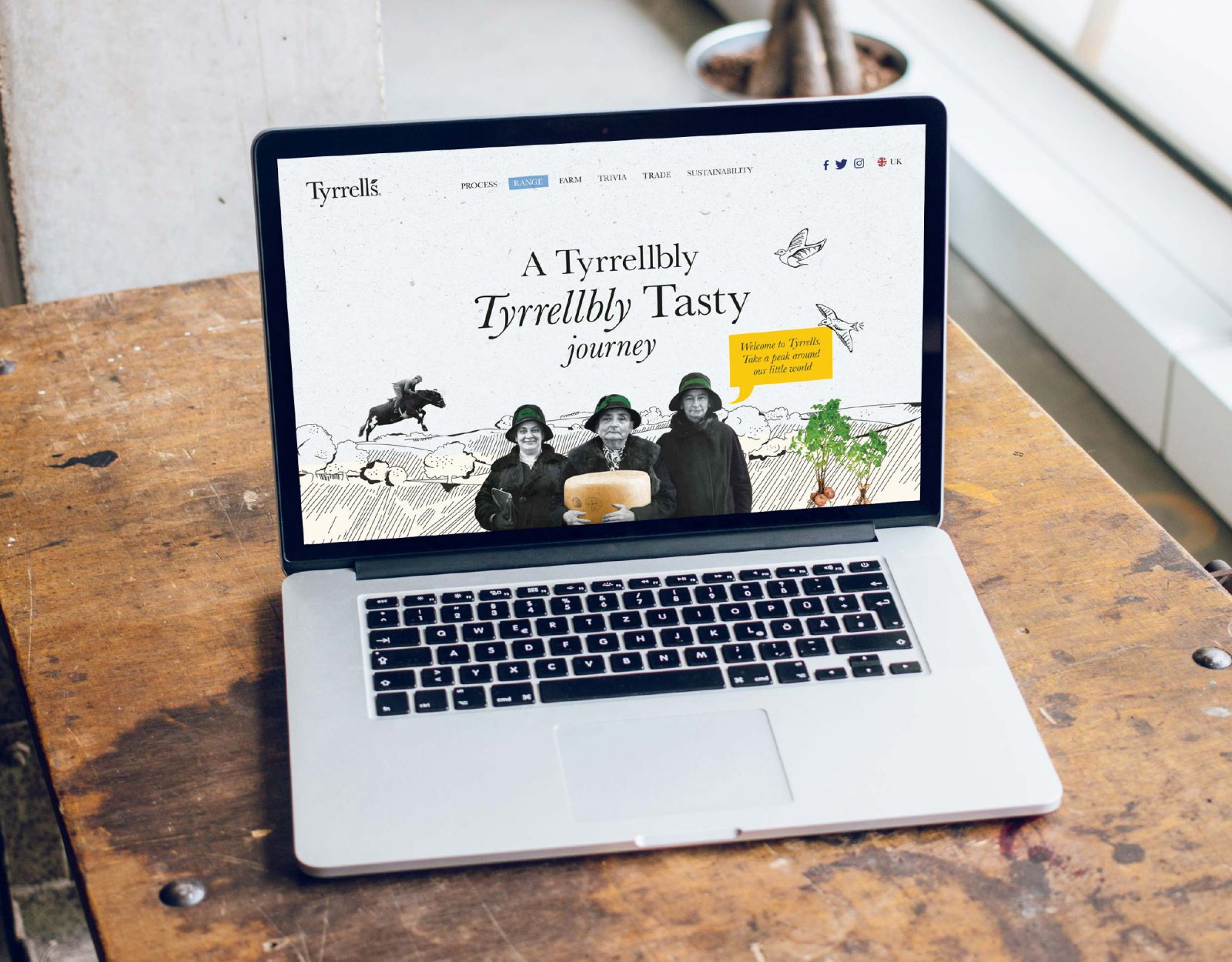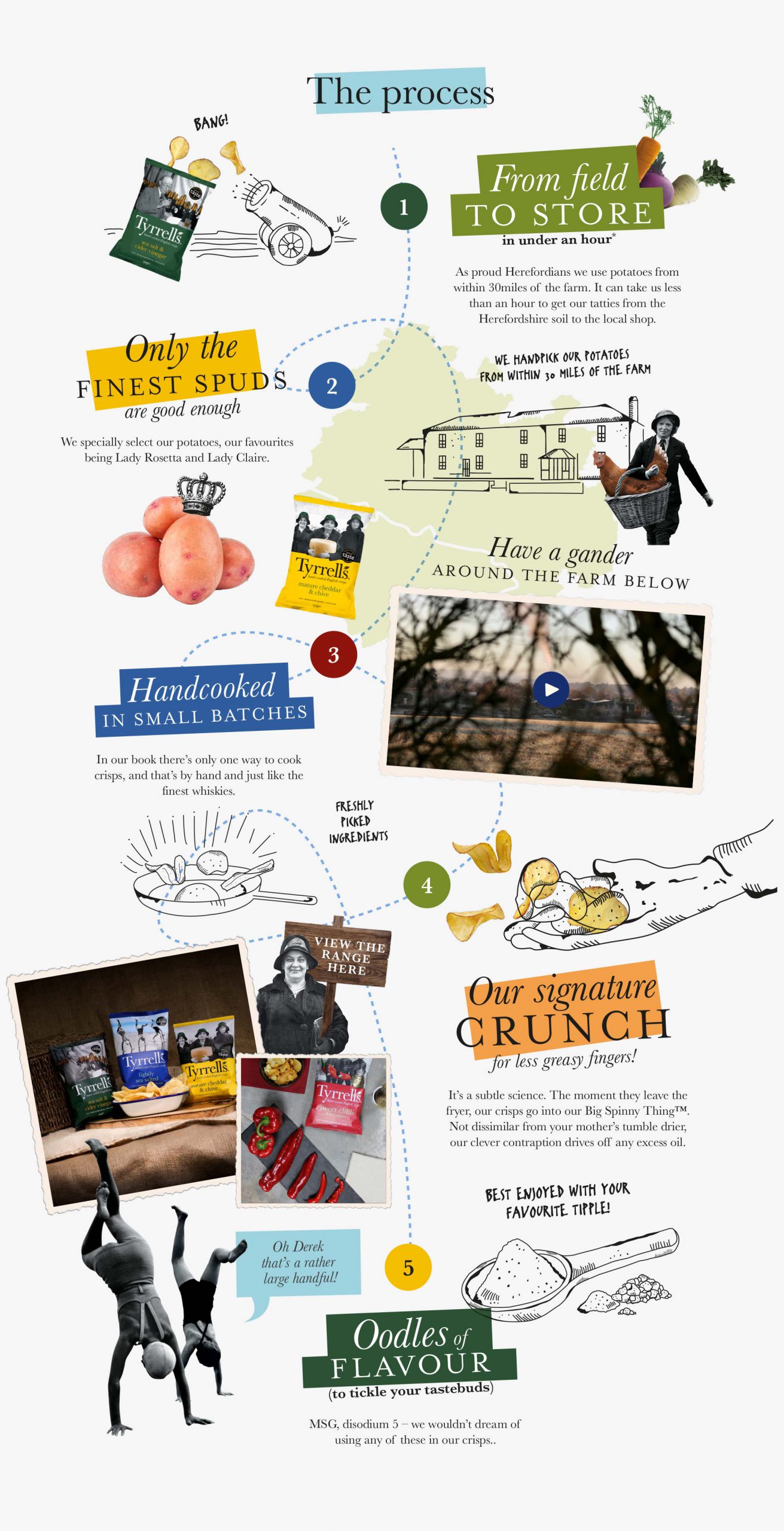 Want to see more?