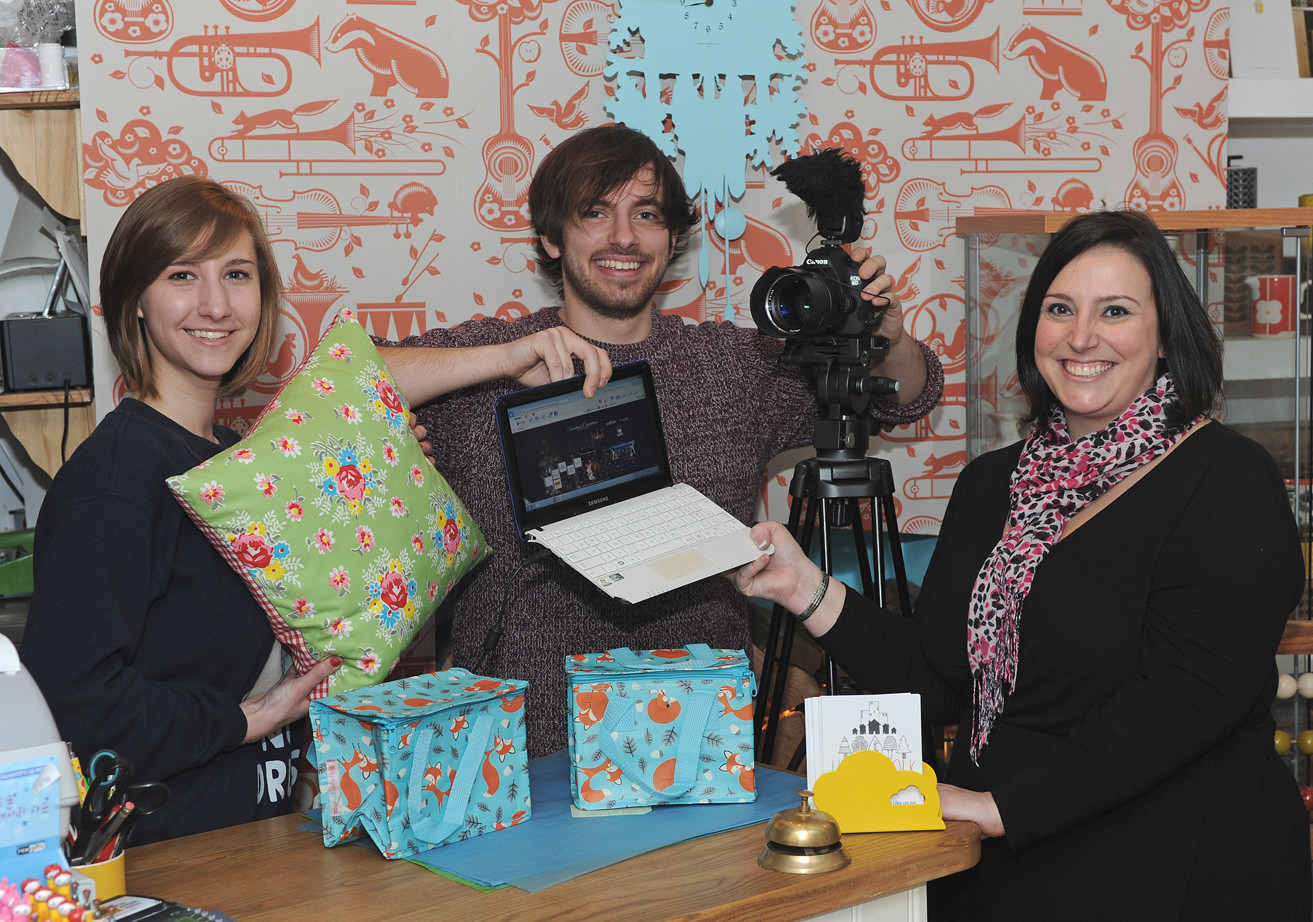 A unique idea for a video Advent calendar created by two Shrewsbury firms is proving to be a great success, with slots on all 24 days being snapped up straight away.
Shrewsbury marketing agency Source has teamed up with creative filmmaker Aaron Child of Pontesbury and his Painted Life Production Company, to help promote independent shops in the town.
Aaron said: "Each shop has a 30 second slot to very briefly showcase its own individual character, goods and services, which is shown on the website and then spread across the social media network by the shopkeepers and their customers alike."
One of the shopkeepers, Lauren Hill of quirky gift shop Urban Folk in Grope Lane, Shrewsbury, commented: "Immediately after the projected started we received lots of fresh enquiries from totally new customers."
Teresa Heath-Wareing, of Source, added: "This was seen as a fun and exciting idea to help raise awareness of the vast number of unique shops that we are very fortunate to have in the town and the positive feedback from both the shops and many of their customers has been simply amazing.
"Shops taking part including Wysteria Lane, Write Here, Ella Cru, Brock and Snooty Fox and the ones that have had their video aired, have all received prominent exposure and have noted an immediate benefit by recording a significant increase in sales in the run up to Christmas."
The Advent Calendar can be viewed at www.christmascountdownshrewsbury.co.uk