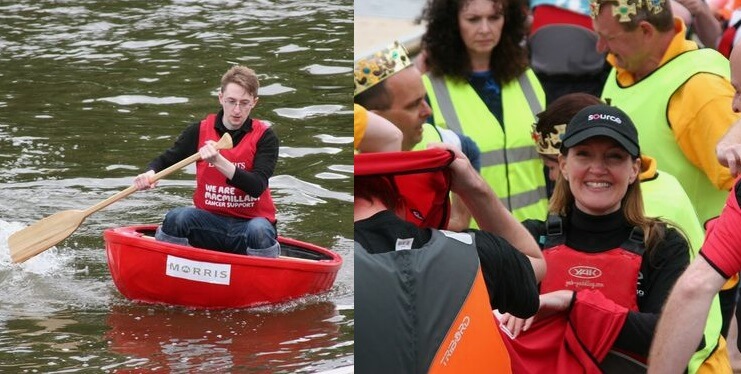 Yes, that's right. Just three months after the last event, Source are at it again; banding together and raising money for another worthy cause. This time, the event takes place on the banks of – or should we say "in" (probably!) – the River Severn. Once again, we're delighted to be taking part in the Macmillan Coracle World Championships.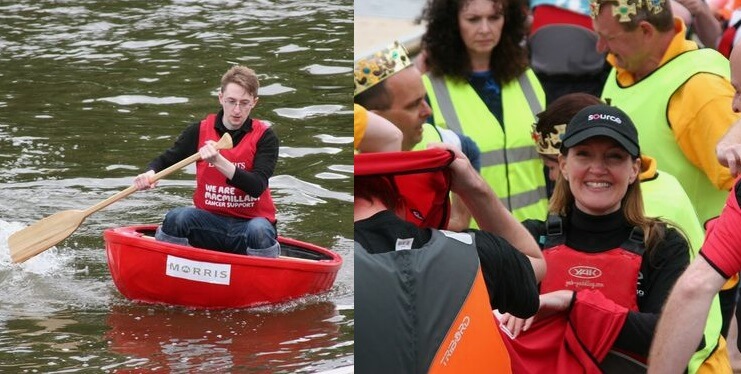 What is Coracle Racing?
Are you new to the idea of coracle racing? Essentially, the aim is to navigate yourself from one side of the River Severn to the other and back again, all whilst onboard a rather small, sometimes tough-to-steer coracle.
Taking part in the fundraising this time are Sally, Kit, Gareth, Mike, Nick and James. Whilst Sally, Gareth and Kit have seen their fair share of coracle races in the past, Mike, Nick and James are all new to the concept. However, on Friday 15th September, they're all willing to set any apprehensions aside to brave the unpredictable River Severn and raise money for Macmillan Cancer Support.
If you'd like to support us, please feel free to come along to the Pengwern Boat Club in Shrewsbury Quarry at 3pm on Friday 15th September to motivate us with your cheers and well wishes. Or, even better, please dig deep and donate; every penny is welcome and your donation counts, no matter how big or small.
It really is a fun day out and some of the fancy dress costumes are amazing! We're delighted to be taking part again and we're really looking forward to it. And, incidentally, the 15th September is actually Kit's birthday – needless to say, one way or another, he'll be going in the river for a good, old fashioned birthday dunking!