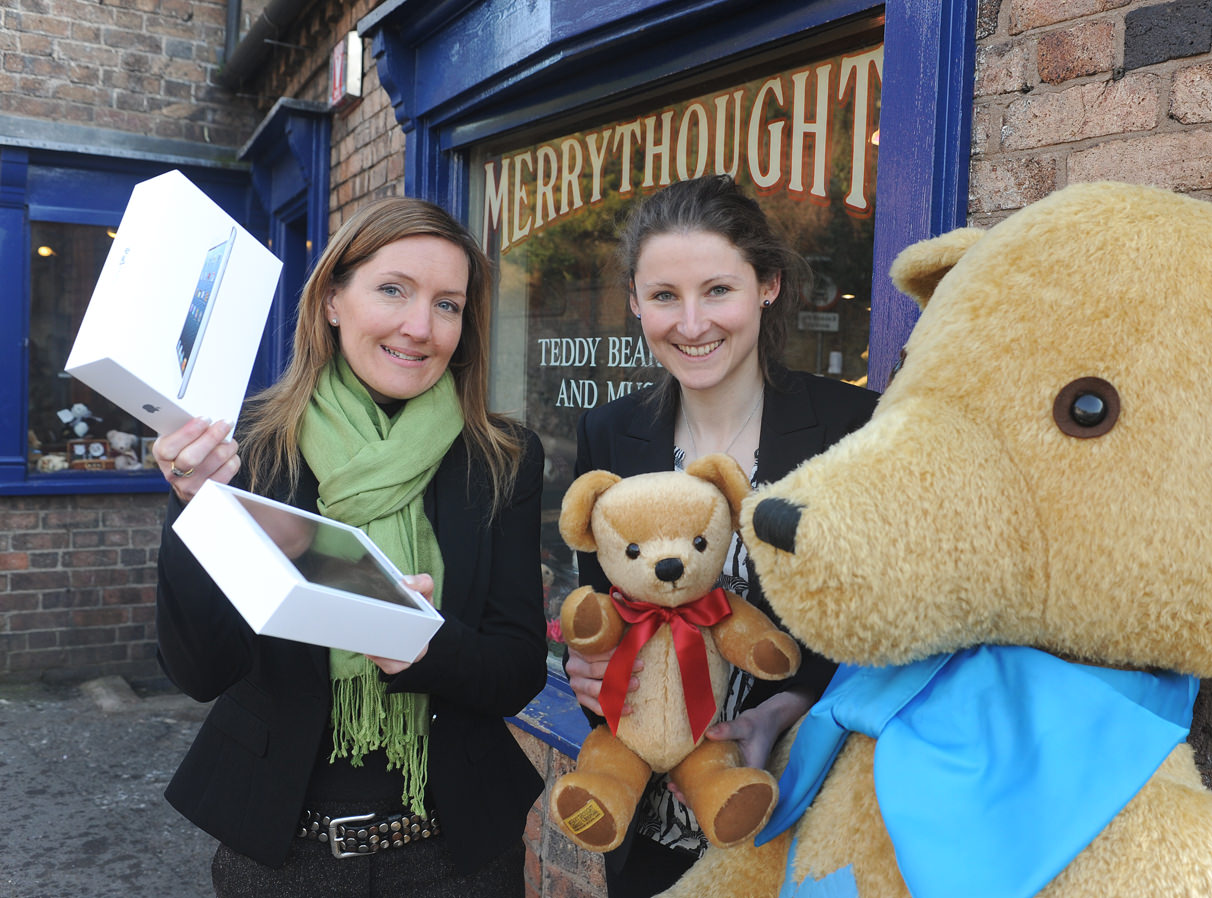 A traditional Shropshire toy company will have a better chance to showcase its award winning products after winning the latest high-tech Apple iPad Mini in a competition on Facebook.
Merrythought of Ironbridge is famous for its classic teddy bears and is the only manufacturer of soft toys remaining in the country. Company directors regularly travel all over the world to exhibitions, shows and trade fairs.
The iPad Mini is the latest specification 'must have' gadget and was offered as a prize by leading creative agency Source Design of Shrewsbury, as part of the expansion of its social media services to clients.
Sally Tringham, managing director of Source Design said: "There is an ever increasing use of social media as a marketing tool in business and we are noticing an increased demand for setting up, developing and managing social media accounts such as, Twitter Facebook and Pinterest. So we thought this would be a fun and very practical prize to help highlight our services."
Joint managing director of Merrythought, Hannah Holmes added: "When travelling the world, this new tablet will be ideal as a visual display to show customers our product range – rather than carrying a selection of teddy bears around with us, although we may still take the odd one, just for company."
Merrythought can be contacted on 01952 433116.
Pictured: Hannah Holmes receives the iPad Mini from Sally Tringham, at Merrythought, Ironbridge.