26th July '17
Suited and booted in our fanciest of clothes, several members of the Source team recently headed over to the Telford International Centre to attend this year's Shropshire Business Awards.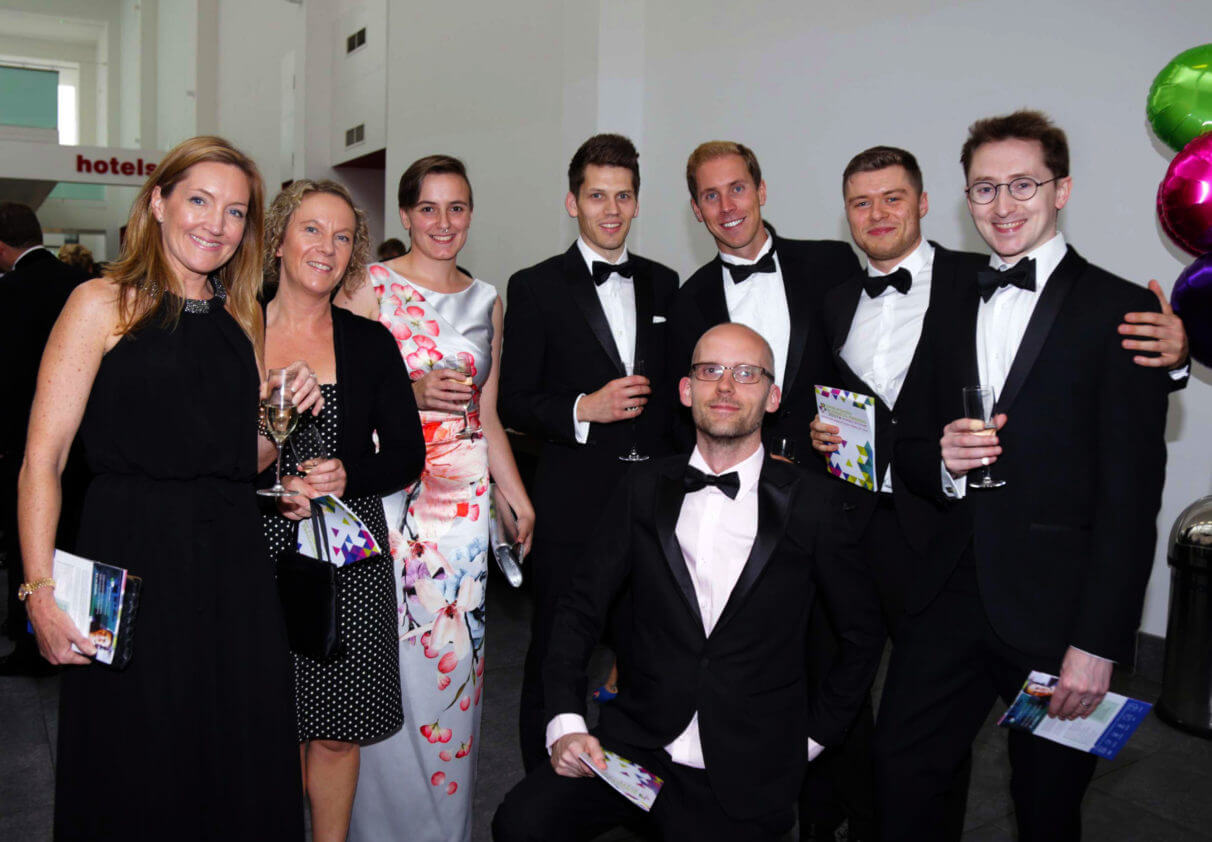 The awards ceremony is a firm favourite of ours and, as usual, a great night was had by all as we enjoyed a fun-filled evening to honour numerous successful Shropshire businesses.
Many great local companies were nominated for a variety of categories and awards, including a few of our very own clients, namely Purition (nominated for 'Best New Business' and 'Online Business of the Year'), Kadai ('Online Business of the Year'), Qi Van Systems ('Technology Enterprise & Innovation' and 'Manufacturing Transport & Logistics') and Pave Aways Ltd ('Business in the Community').
After the first half of winners were announced, we were treated to a delicious meal, followed by the second half of awards and a talk about business experience by Steve Smith, a south Shropshire businessman who founded Poundland.
Once the ceremony and awards were finished, the night's fun was only just beginning. Tensions were high and the competition was fierce as several inter-company table football matches took place, before we tried our luck at the after-dinner casino. Whilst James did manage to win a small fortune, his joy was short-lived after discovering he'd basically been awarded Monopoly money.
Finally, it was time to get our groove on as we took to the dance floor. Unfortunately, none of us are exactly blessed with skills such as the likes of Michael Jackson or Darcey Bussell and so there were quite a few questionable dance moves taking place…but the less said about those the better!
We'd like to take this opportunity to say a huge thank you to everyone involved in planning the event, as well as our congratulations to all the evening's worthy winners. Well done!