Source launches six new websites in six weeks
13.03.20 | Website
Source is proud to announce that we have recently launched six new websites within six weeks.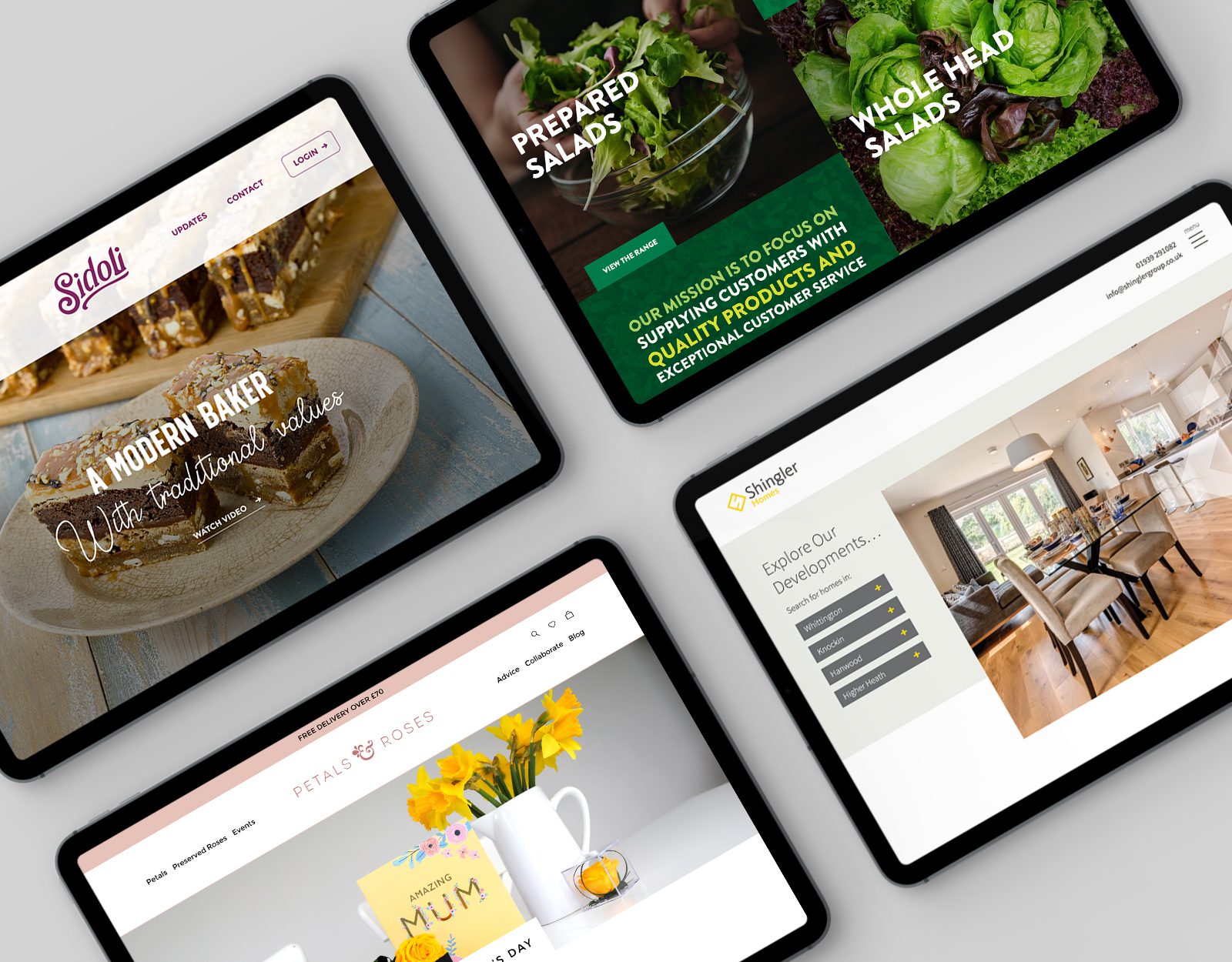 That's right! We've been so busy building a bunch of wonderful sites for our clients that we averaged one launch a week for the first six. From cakes to confetti, new home builders to salad growers, our team of designers and web developers have been working hard right from the get-go.

Web design and support throughout the entire creative process

We work closely with all our clients to ensure that their requirements are met at every stage of the process. Initial ideas are nurtured and our creative team gets to work, using these early concepts and converting them into something tangible. Once a visual is agreed by our client, the development begins and the website comes to life.

New web projects recently completed include:

Sidoli
Sidoli makes truly amazing cakes! Trust us; we've had a few in our time! Having worked with Sidoli for many years on a variety of projects, we were delighted to be given the go-ahead to design and create their new website.

The redesign focused on bringing the product range centre stage, with search functionality at the forefront. Using tasty images of their delicious offerings including brownies, cakes, tray-bakes, puds and much more…just one quick look at the site showcases their tasty offering (and is guaranteed to have you drooling within seconds).

Take a look for yourself – www.sidolidesserts.co.uk

Shingler Homes
With over 25 years' experience creating new properties, Shingler Homes wanted their site to better showcase their beautiful portfolio of developments with a new user-focussed design and search functionality.

With dedicated sections for each unique developments across Shropshire, the website showcases the stunning builds on offer with beautiful, true-to-life imagery that truly conveys the homely nature of each property.
Take a look for yourself – www.shinglerhomes.co.uk

Petals and Roses
Including confetti and preserved flowers, Petals and Roses supply beautiful floral products both as gifts and for a variety of events.

Using vibrant, colourful imagery, the new website ensures the stunning range of beautiful flowers and petals is brought to the forefront for all users.

Take a look for yourself – www.petalsandroses.com

W. E. Price
W. E. Price are long-established, independent funeral directors, offering compassionate and professional funeral services to the bereaved of Oswestry, and the surrounding areas.

The website has been designed to guide users through sensitive content such as what to do when a death occurs, as well as providing useful resources including a funeral checklist. With a range of funeral services on offer, W. E. Price are committed to offering the highest level of care and support to those suffering from grief.

Take a look for yourself – www.wepricefuneraldirectors.co.uk
PDM
Based in Shropshire's beautiful rural countryside, PDM is one of the UK's leading salad growers and provide a range of delicious produce for leading retailers, food service companies, wholesalers and specialist outlets.

Utilising bright imagery, together with a strong green colour scheme, the website mirrors PDM's produce and emphasises their commitment to supplying the freshest, tastiest salads and places them firmly as experts in their field (pun completely intended!)

Take a look for yourself – www.pdmproduce.co.uk

Collison Smart Systems
Leading provider of Loxone smart electrical automation, Collison Smart Systems worked with Source to create a new brand and website to showcase their new service offering.

A range of completed project case studies from domestic homes to large businesses combine with key technical information to provide a complete experience for visitors, as the business continues to grow in this existing, innovative industry.

Take a look for yourself – www.collison-smart.co.uk

Fancy a change?
We love nothing more than getting our clients' reactions when they see their initial concepts turned into solid realities.
We also love getting our teeth stuck into new projects. So if you are after something unique to breathe new life into your business, get in touch with the experts – we're always happy to help.