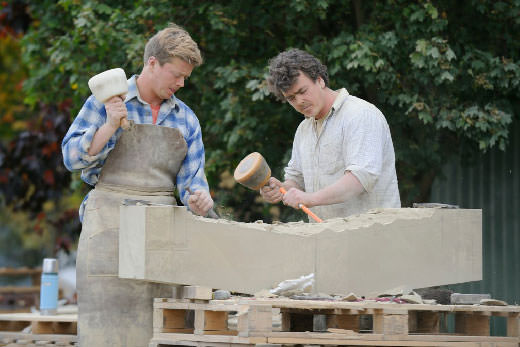 Start-Up business McMillan Masonry, owned and operated by stonemasons Ben McMillan and John McMillan, chose Source for branding and a new website.
Whilst budgets are often tight when starting a business, Ben an John realised the value a professional company image would have on their business – getting their brand right first time and the tools in place to market themselves as quality, credible and professional stonemasons in Shropshire was paramount.
The brand was kept simple and the website built to the exacting standards Ben and John exemplify in their own field – clean, crisp and clear. An attractive interface presents the duo, their services and sectors, giving prospective clients a positive impression from the outset.
A recent photoshoot with the McMillan brothers, features across the site, giving a strong, personal and memorable insight into the care and quality that goes into all their stonemasonry projects.
As with all the Source sites, this one was a bespoke website design, built specifically for McMillan Masonry. From the initial meeting to going live, everything was designed with Ben and John's objectives in mind, providing a website that works for them.