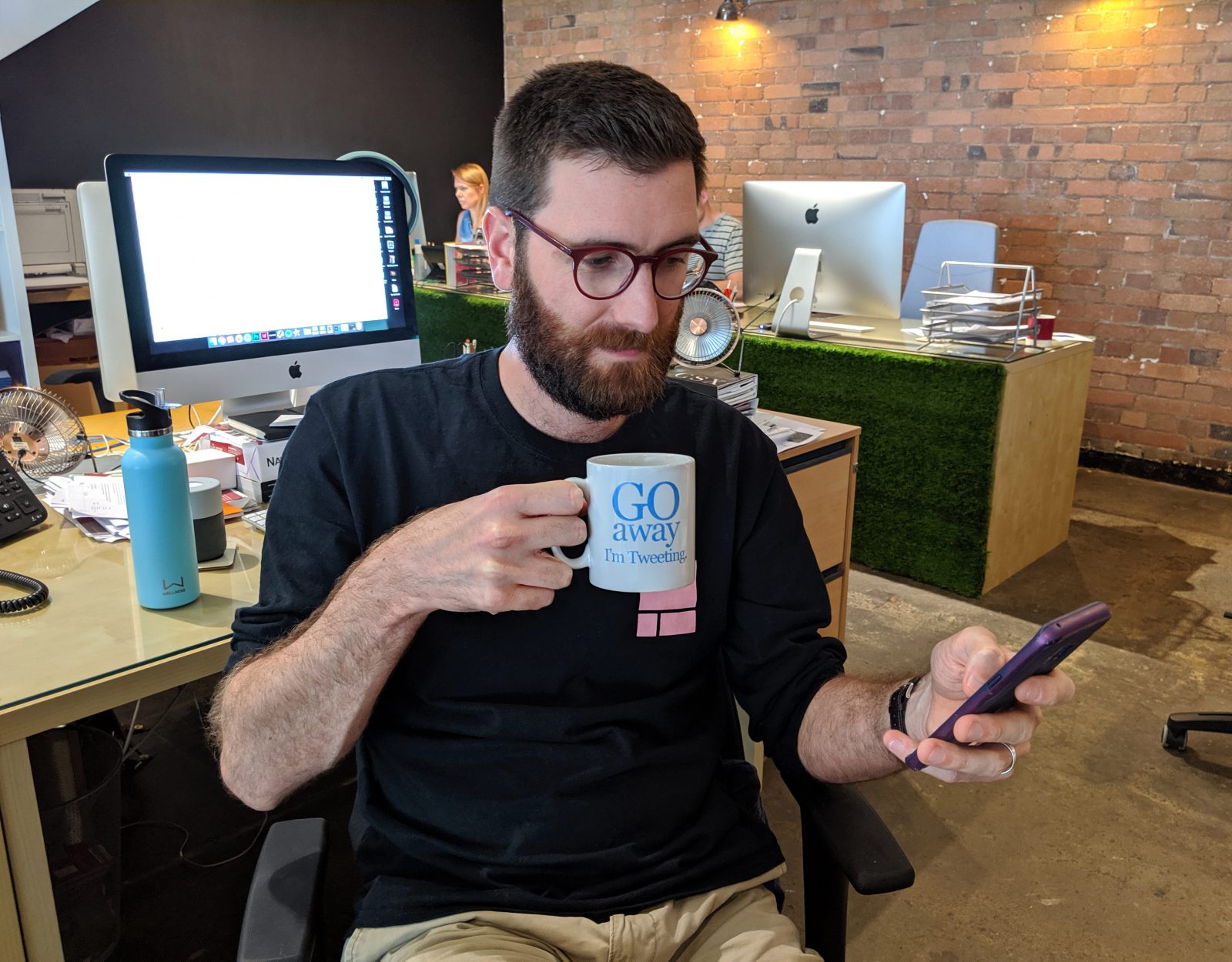 If you've been following our latest series of blog posts surrounding social media marketing tips, you'll know we've already looked at Facebook, Instagram and LinkedIn.
So today, our digital marketing team are sharing their expert tips and tricks when it comes to promoting your business on Twitter.
But Twitter's supposed to be dying out, isn't it?
No! Definitely not!
Ok, it's had some bad press over the years and it almost seems like everywhere you turn, someone is ominously talking about "The Death of Twitter". But when it comes to social media marketing, Twitter is still one of the biggest players. Even if one of its most popular users is an orange…
There are loads of creative opportunities to get your brand noticed on this platform.
Over time, you could always dabble in Twitter ads if you want to promote your content to a more targeted audience. But for now, this guide is going to look at how you can promote yourself organically.
Creating your Twitter page
One of the main things to know about Twitter is that a business page is set up in exactly the same way as a personal profile. The login methods are the same – one account has one password and, therefore, one way to log in.
As with other social media platforms, it's vital to make sure you've got the basics covered:
Keep your profile picture, cover photo and company name in line with the rest of your branding. Try to keep your handle (username) as simple and relevant as possible
Add a link to your website (and don't forget to add a link from your website to your Twitter page)
Ensure the 'About'/bio section on your new profile is complete, describing what you do and being sure to include your important keywords
Top Tip: Twitter has a range of colours that can be used as your theme. Use this opportunity to reinforce your branding even further and select the exact same colouring that's used in your company logo
Once it's up and running, start following accounts you're interested in, fellow industry buffs and other local businesses. Join in with the conversation, don't be afraid to use hashtags and directly mention accounts you're posting about. Over time, your following will start to build.
And whilst we're on the subject of hashtags…
If you're going to create one, really scrutinise it beforehand to make sure it reads well. Arguably the most infamous hashtag fail ever was when Susan Boyle released a new album which was promoted with #susanalbumparty – just let that one sink in for a minute…
Try not to overuse them. There's nothing more off-putting than reading a tweet which #uses #a #hashtag #for #every #single #word
Use them to join in on a conversation. For instance, if you're attending an event or want to get involved in an online chat about a TV programme, find the relevant hashtag and use it in your tweet alongside your post
Using Twitter ongoing
Back in 2017, Twitter increased its character limit from 140 to 280. Whilst one could argue that this change removed Twitter's unique call for creativity, it can still be tough sometimes to fit everything you want to say into 280 characters.
As well as text, Twitter's platform also allows you to share photos and videos, select from a huge range of GIFs, add a poll and a location, so there are plenty of ways to keep your tweets creative.
Top Tip: Use the secret lists feature to keep an eye on your competitors. Chances are you'll want to know how they're using Twitter to promote their business but you're unlikely to want to follow them. To create a secret list, click your profile picture in the top right hand corner, select 'Lists' from the drop down and then 'Create new list'. Give it a name ('Competitors' will do) and then make sure you select the 'Private' option. Once the list has been created, add your competitors by heading to their profile, clicking the three-dot menu next to the 'Following' button on the right and add them to your new list. Now you'll sneakily be able to keep an eye on their activity without them knowing.
Because of the short, snappy and real-time nature of Twitter, there's no real rule as to how often you should tweet. But you also need to make sure you're not spamming people's newsfeed. We'd recommend tweeting a few times a week, using a mixture of your own content, retweets of others' content and quote retweets (resharing others' content together with your own comments on the matter).
Similarly, there's no ideal time of the day. Twitter is undoubtedly the place most people go for real-time information. So if you're tweeting on a topical subject that everyone's talking about, who cares if it's 2am?! Chances are it's more likely to get engagement right there and then, than it will eight hours later when the buzz has died down.
Similarly though, we understand that you can't always be available 24/7, even if you need to send out a tweet at a particular time. Top Tip: Use TweetDeck to schedule tweets for when you're unavailable. And download the BetterTweetDeck Chrome Extension for advanced features, such as emojis.
What's trending?
Twitter is a great platform to allow yourself some creativity. You only need to look at a profile like Innocent Drinks to understand that it doesn't always have to be completely on topic. Top Tip: Keep an eye on the trending section to see what the hottest topics are. If you feel like you've got something to offer to the conversation, go for it. But play it safe; steer clear of controversial topics or anything that could land your brand in hot water.
Want to find out more about how to best use Twitter to promote your business? Get in touch with our team of social media experts.