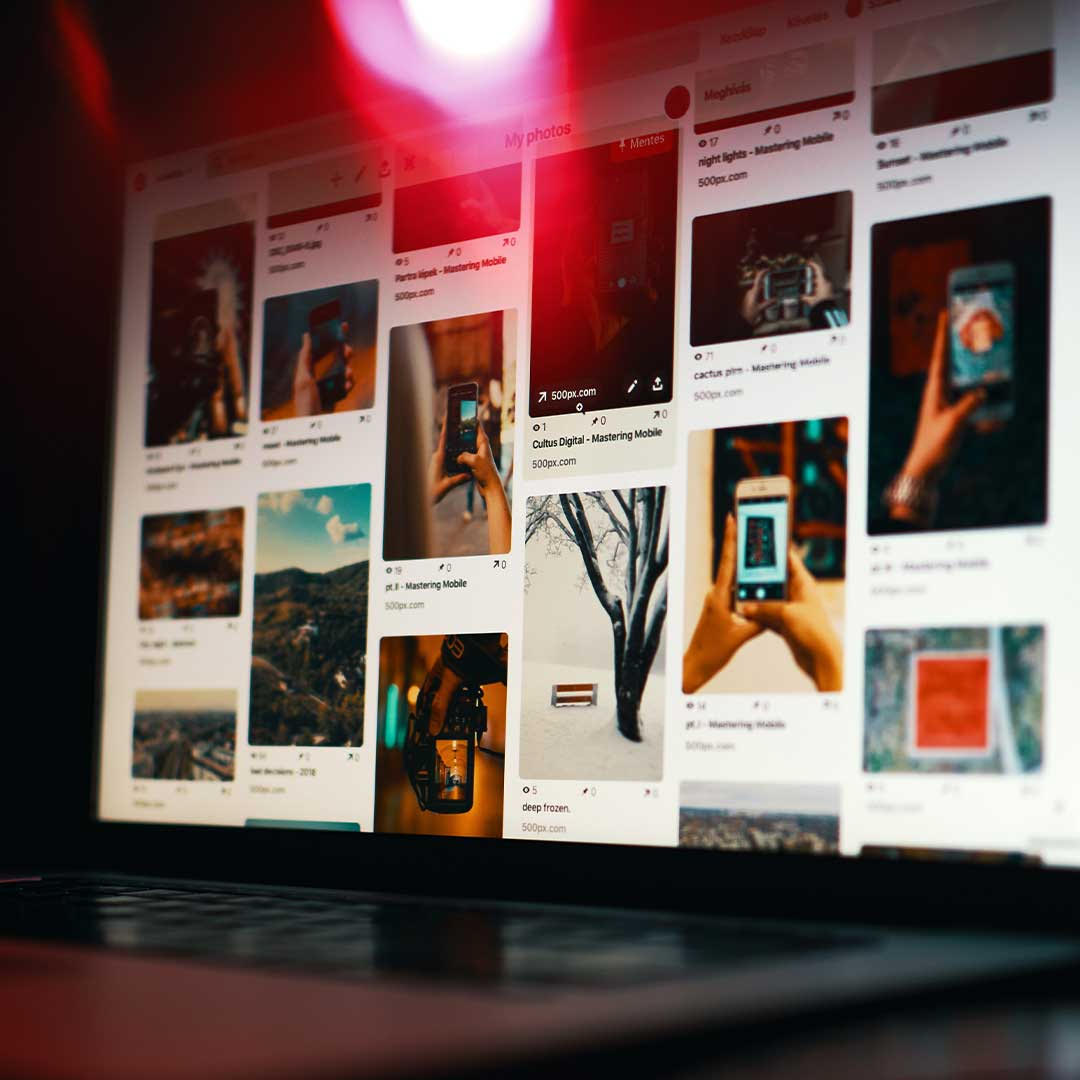 Continuing in our theme of social media tips and tricks, today we're going to cover how businesses can best promote themselves on Pinterest (don't forget to make sure you've read our posts on Facebook, Instagram, LinkedIn and Twitter for even more tips on social media for businesses).
What is Pinterest?
Well, it is very visual. Similar to Instagram in a way. Imagine having a giant pinboard on which you could organise your favourite pictures by theme. That's literally what Pinterest is, in digital form.
It's also a great bookmarking website. Found a recipe that you want to try soon? After inspiration for a party? As long as the page URL you want to bookmark has an image or video, pin it to your board for an easy way to come back to it later.
Top Tip: Fortunately many social sharing buttons allow for Pinterest posting nowadays. But to be on the safe side and ensure you're not missing any opportunities, we'd advise installing the Pinterest Save Button Chrome Extension. This scours an individual page for images, allowing you to choose a specific one to pin. You can also right click on an image to see a Pinterest save button and pin it that way.
How can Pinterest work for my business?
Whilst B2B companies can certainly use Pinterest effectively, it does tend to appeal more to companies targeting consumers. For instance, some of the biggest markets you'll find there include weddings, design, food and photography, amongst many others.
First things first, set up your profile. As with Twitter and Instagram, Pinterest has one login method. Be sure to select the option to set up a business account, as this will give you access to interesting analytics data later, as well as ads, should you wish to promote yourself further.
As with all social media platforms, be sure to fill in all available fields during the set-up process. Top Tip: Use keyword optimised content to effectively describe your products or services, add a link to your website (and vice versa so search engines and users can easily navigate between the two) and ensure your branding remains consistent.
Once you're up and running, think about your goals. What do you want to achieve from using the platform? Maybe it's to showcase your products. Or promote your blog. Top Tip: However you choose to use Pinterest, we highly recommend pinning images directly from your website, rather than uploading them to the platform. That way, the images stay on Pinterest but whenever they're clicked, a user will be taken to their original source – in this case, your website. This helps to increase referral traffic which can affect your SEO.
Once your goals are established, think about how you want to organise your profile. If you're an ecommerce business, you could replicate your website's structure and dedicate a board to each category. If you're a wedding planner, you could assign one board to photography, one to dresses, one to flowers etc. The opportunities are endless.
Unlike other social media platforms, there are fewer ways to directly interact with other Pinterest users. Which requires getting creative when it comes to engaging with your audience. You can comment on a pin, follow other boards related to your industry and engage with pins that are relevant to your service offering.
More top Pinterest tips
There are so many ways to manage your Pinterest account that we could go on for days. So here are a few more quick-fire points that you could incorporate into your strategy:
When adding pins to your profile, ensure you add a keyword optimised description to achieve maximum exposure. Similarly, ensure your board descriptions and names are written with keywords in mind
Want to set up a board but not ready for people to see it yet? Use Pinterest's 'Secret board' facility which still allows you to create and add pins to a new board, but it's hidden from everyone else. Make it public only when you're ready
Add a Pinterest save button on the product/service/blog post pages of your website which will allow users to effortlessly pin what you have to offer
There's no set rule to how often you should pin, but we'd recommend doing it once a day. If you have a lot of content to upload, we'd suggest spreading it out over the course of a few days rather than uploading in bulk
The more visual your images, the better
Invite employees to contribute to group boards
Make use of the in-built analytics section to improve on your performance
If you really get into it, you could turn your hand to paid advertising and start to promote your pins to reach a larger, more targeted audience
Want to find out more about how Pinterest can help promote your business? Get in touch with our social media experts.