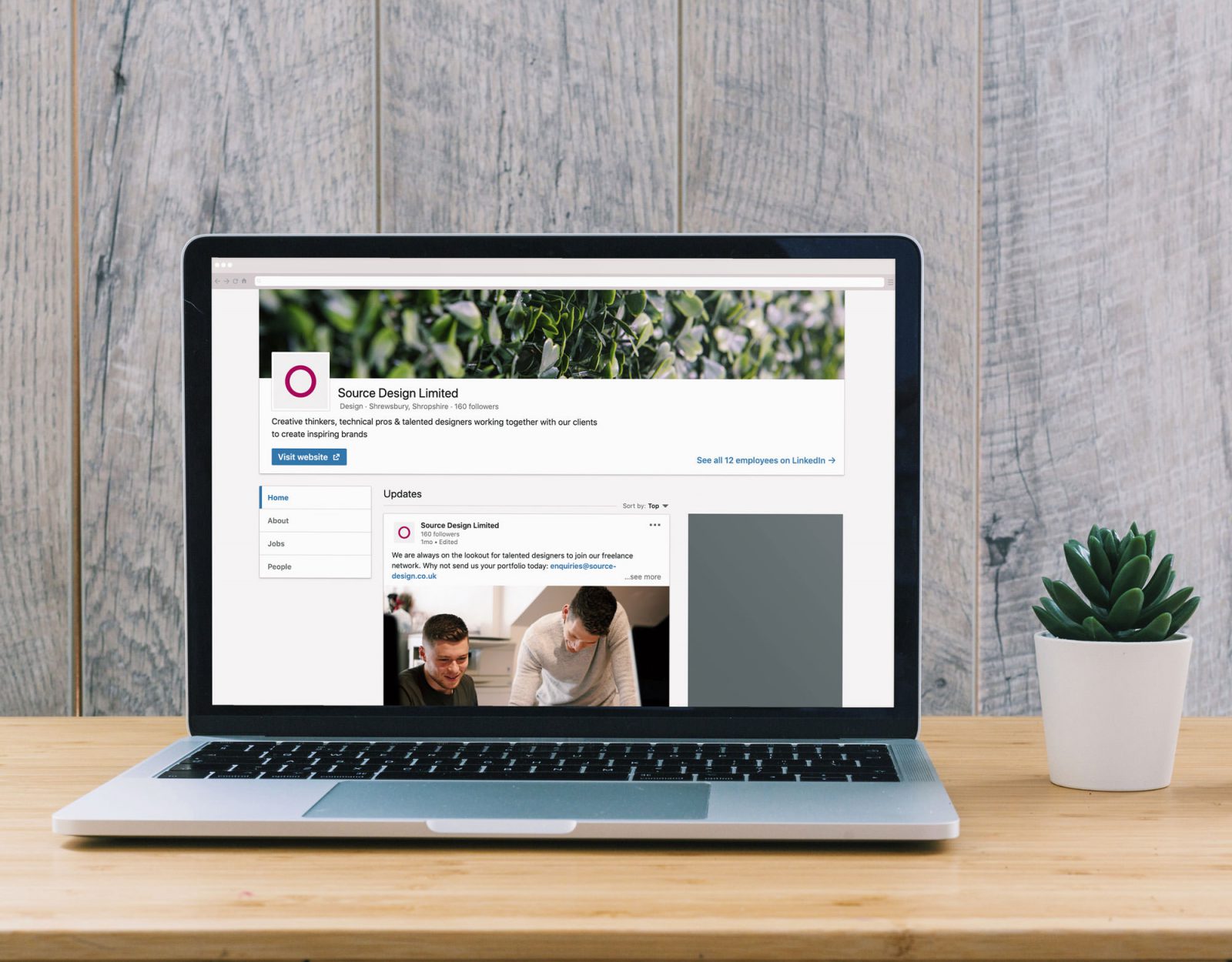 A few weeks back, we tackled the subjects of setting up and using Facebook and Instagram. Today, we're turning our attention to LinkedIn.
We manage social media channels every single day on behalf of our clients (and in our personal lives). And we fully understand that running another platform can be a daunting proposition. So, pull up a chair and let's dig a little deeper into LinkedIn to find out whether you and your business could benefit from it. If you already have a LinkedIn profile, be sure to connect with us and you'll be able to see loads more great content!
How is LinkedIn different from other social media channels?
Whilst LinkedIn is firmly set within the social media category, it does require a different tone of voice. With Facebook, Twitter, Instagram etc, you can be a little more laid back. However, LinkedIn is seen as a B2B social media platform. It's a place where you can meet other businesses, connect with industry professionals, and join in with the conversation.
As with other platforms, the ability to 'Like', 'Share' and 'Comment' is always present. People tend to share news-based stories or offer an industry-focused opinion. This is instead of the more tongue-in-cheek content you might find elsewhere.
Getting started with LinkedIn
Starting a business page on LinkedIn is similar to that of Facebook. First off, you must have a personal LinkedIn profile. Once that's set up, click the 'Work' drop-down menu in the top right and select 'Create a Company Page'. You'll be prompted with what to do from there.
Top Tip: Make sure your company name and profile picture are the same as those used across your website and other social media platforms. This will ensure that your brand identity is consistent.
Don't forget the basics
It may sound obvious, but you'd be amazed by the number of LinkedIn pages out there that aren't complete. Spend time working your way through the options available when setting up your page. We've already mentioned your page name and profile picture, but don't forget to provide details about who you are.
Add a bio that describes what you do. And, of course, don't forget to add a link to your website. People and search engines will see your page and website is linked. Which is a good thing ?
I'm up and running…now what?
Make an announcement across your other channels to say you've got a shiny new LinkedIn page. Unfortunately, it's not always a case of "If you build it, they will come" – people need to know it's there first. Top Tip: Another way to highlight your LinkedIn page to people is to add a link to it from your website or within your email footer.
And of course, start sharing content…
Posting on LinkedIn
We'd recommend sharing a post on your company LinkedIn page every few days. You need to make sure it's well-populated with content so that people can see it's kept up to date. Don't keep adding irrelevant posts. Give users a reason to follow you by providing useful and informative content.
When thinking of what to share, a good place to start is internal industry news. What have you been doing recently? Do you have any exciting new products that you are launching? Top Tip: If you use a blog or news section on your website, feel free to share these articles on LinkedIn. This will create a link to your site which, in turn, will increase referral traffic. These are all good indications to search engines when it comes to SEO.
As with other social media platforms, try to use an image with each of your posts to help you stand out from the crowd. LinkedIn gives you the ability to upload articles, photos and videos. This means you can get creative when it comes to giving content to your audience.
Top Tip: Use the 'Show Stats' drop down available with each of your LinkedIn posts to find out how well your content is performing. As well as details on impressions, likes, comments and shares, LinkedIn will also tell you information on your posts' click-through and engagement rates. So, if you can see that a certain post did particularly well, use that as inspiration for future content and see if you can replicate that success again.
These are just a few tips on LinkedIn – but there's so much more to discover.
Want to find out more about how best to use LinkedIn when promoting your business online? Get in touch with our social media savvy digital marketing experts.