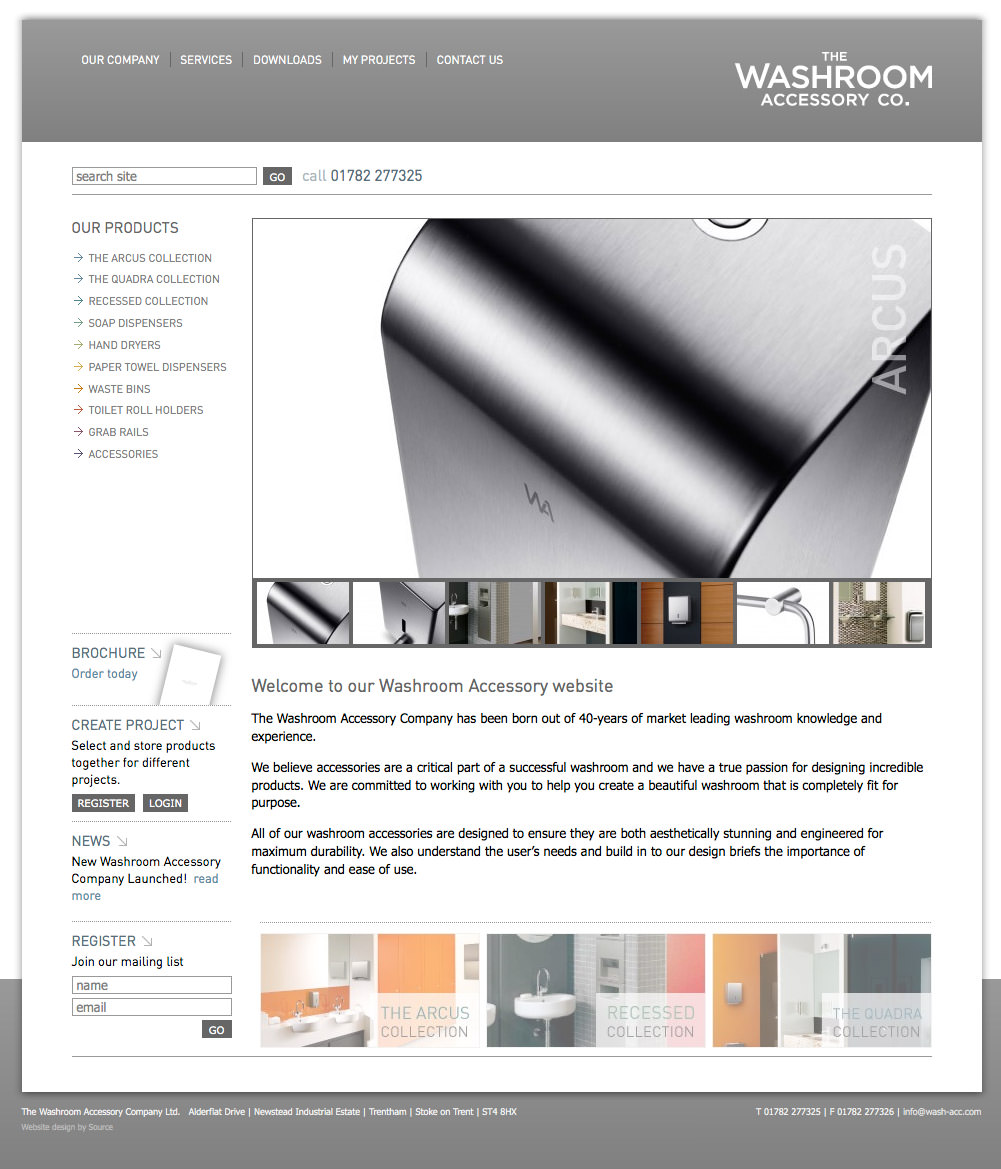 Good advice at the best of times, but for our client The Washroom Accessory Company, this mantra is a way of life. Their expertise in washroom fixtures has made them a leading provider of washroom fittings.
The Washroom Accessory Co. came to Source for a new brand identity, their 52-page product catalogue, and a content-managed website. Minimalist design gives the client's products, services and imagery centre stage.
The brochure exudes elegance and simplicity – much like the products on offer. The new website mirrors this timeless design and imagery, making sure the client's brand gives a strong, unified impression to potential customers.
Does your brand deliver a unified approach? Why not get in touch today to see how Source can use their expertise to help your business…