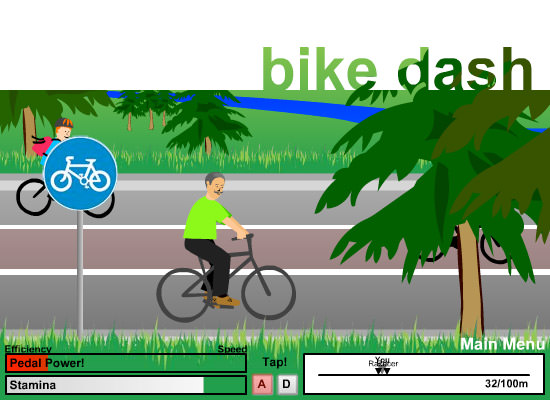 Source Design followed up the successful launch of the Cycle Shrewsbury website with a new racing game produced exclusively for Cycle Shrewsbury.
Bike Dash allows you to choose from five different characters, two locations and three lengths of race, and challenges more than just the player's speed. Go too fast, and you'll run out of stamina – too slowly and you'll trundle in last. Balance and attention is the key, a little like cycling itself!
Anna Morris of the Cycle Shrewsbury initiative told us 'It's really exciting to have something so professional and interactive for the website!'
Head over to Bike Dash and see if you can make the leaderboard!