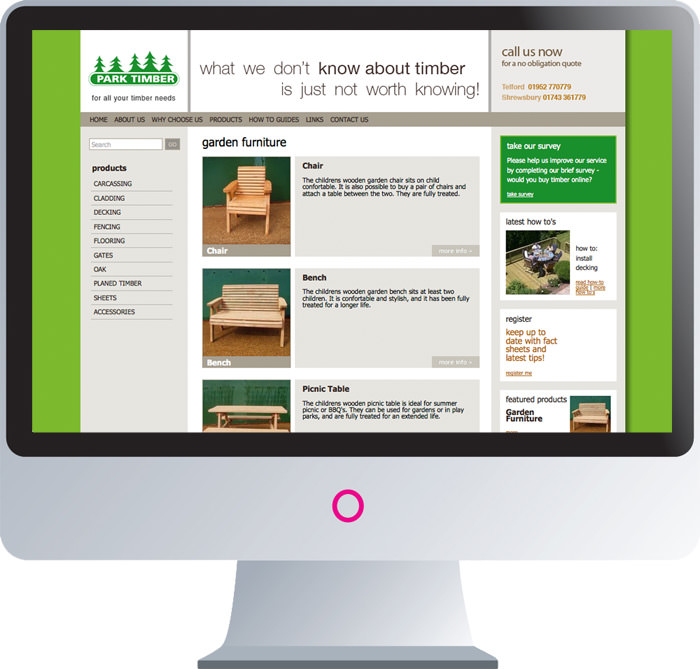 Source has been working with High Ercall, Shropshire based expert timber merchants Park Timber to create their brand new website. What Park Timber don't know about timber just isn't worth knowing!
The new site incorporates an impressive online catalogue of their products, and a growing collection of information and guides, as well as a video 'how to install decking' and a mailing list to register for future updates.
Park Timber are also using their website as a point of contact with users – they were interested to know how many of their prospective customers would consider purchasing timber online. Source were able to help them collect this information in the form of an interactive survey. Visit www.parktimber.co.uk and take a look for yourself.