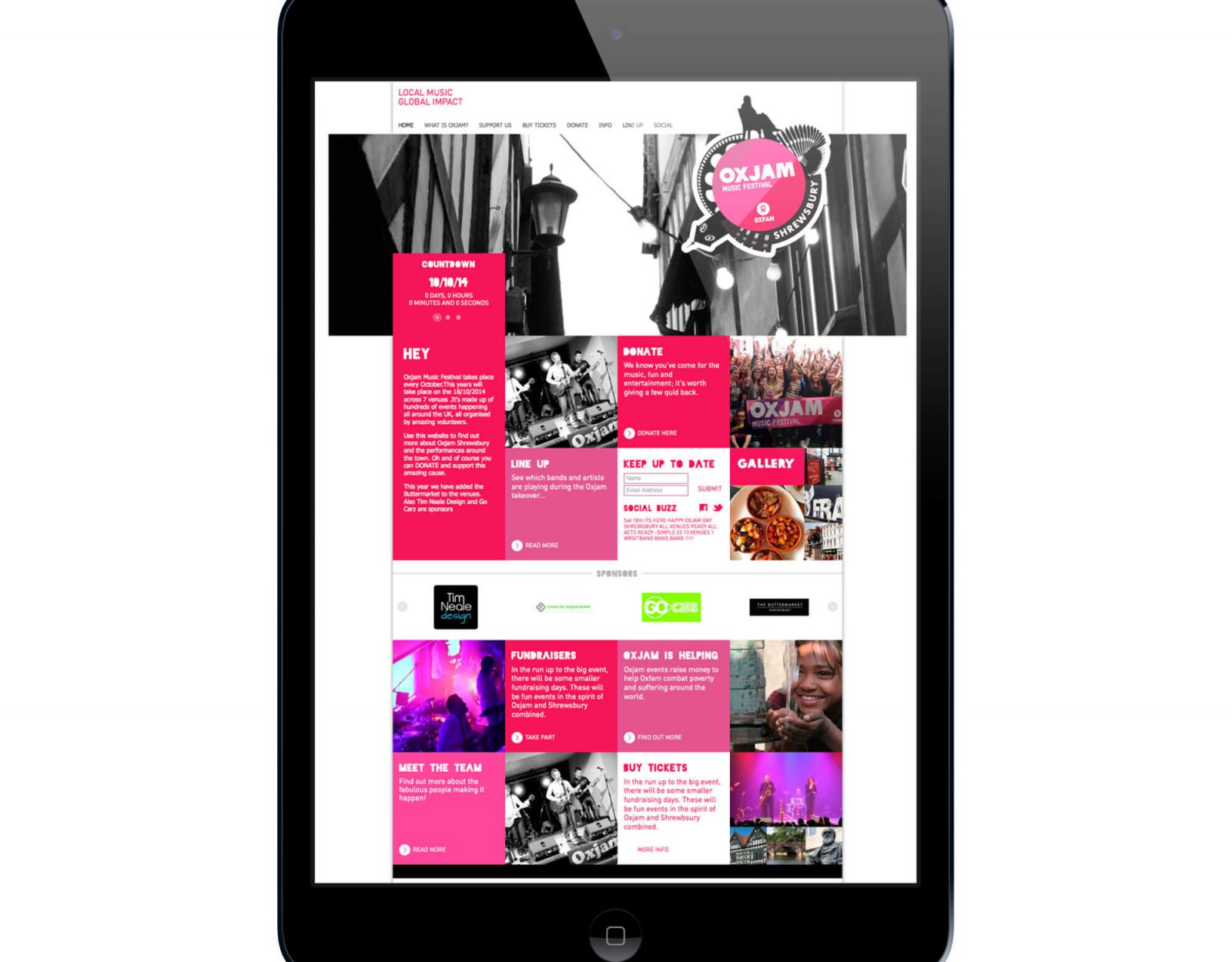 A leading Shropshire creative agency has stepped in to help the county's newest music festival.
Shrewsbury-based Source Design has joined forces with Oxjam to create and produce the website and other promotional material for the event.
Kathryn Johnson, part of a team of volunteer organisers for Oxjam, which will feature around 40 live bands performing in Shrewsbury, said that she was very grateful to Source.
"The agency team has been brilliant – they have worked with us to produce a very exciting website and other material which we are sure will give the festival an excellent profile in the county."
The event is a fund-raising initiative by charity Oxfam who encourage music performances to be held across the UK throughout October.
The festival comes to a head in Shropshire on October 19 with a 'town take-over' involving around 40 local acts performing at six venues around Shrewsbury during the day and into the evening.
Nick Watts, senior designer at Source, said that they were delighted to be involved. "We think it will be a fantastic event for the town and it is great to be able to offer our support and hopefully contribute to its success."
One of the first venues to sign up for the October 19 'takeover' is Henry Tudor House, off Wyle Cop in Shrewsbury. A full line-up will be announced at the end of August and tickets can be obtained through www.oxjamshrewsbury.co.uk where music lovers can buy a wristband to enable entry into any of the venues.
The first fundraising gig of the summer, The Boat that Jammed, will be held on Sabrina Boat on 22nd August Since it started in 2006, Oxjam has raised more than £2 million for Oxfam.