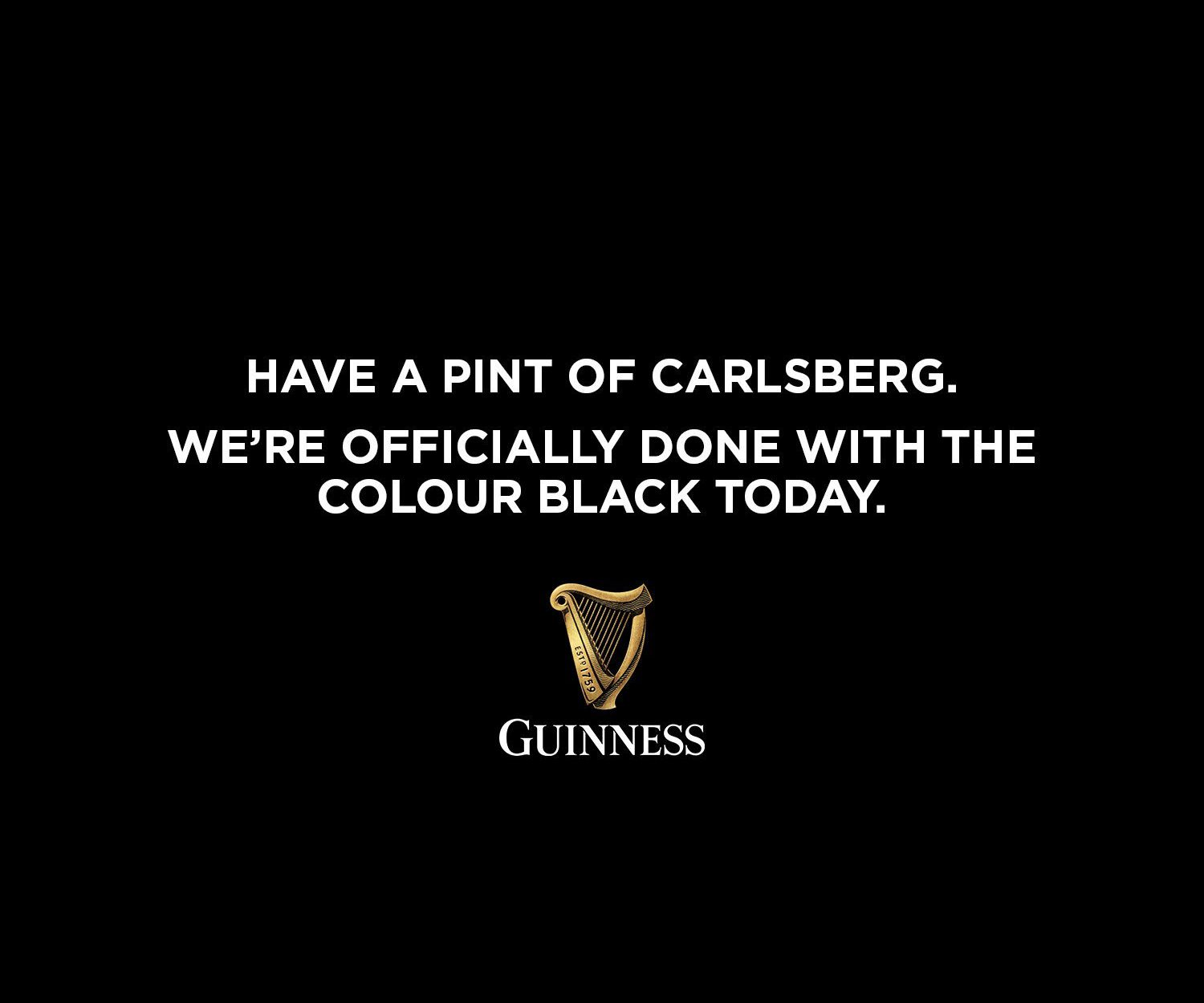 And just like that, we've arrived at that time of year again. The time where we look back over the best campaigns of the year, reviewing which ones made us laugh, which were thought-provoking and which, quite frankly, were just pure epic.
1. Greggs
Kicking things off with a campaign that had tongues wagging for weeks, Greggs chose to expand their menu with the introduction of the vegan sausage roll.
With a launch video parodying a new smartphone, epic social media clapbacks and even a trap set for Piers Morgan, the British bakery chain burst onto the 2019 marketing campaign scene after a mere two days into the new year. The new introduction to their menu caused discussion all over the country, with thousands applauding the company's move towards accommodating for different dietary requirements, whilst just as many people questioned the need for such an item.
Whatever your stance, it's undeniable that the product launch caused chatter aplenty.
Oh hello Piers, we've been expecting you

— Greggs (@GreggsOfficial) January 2, 2019
2. British Army
In a bid to recruit more people, the British Army developed a campaign specifically targeted at millenials. Spinning negative stereotypes into valuable traits, the campaign comprised a series of video adverts, print and posters designed to motivate and inspire a new wave of sign-ups.
Taking derogatory phrases like "snowflake", "selfie addict" and "phone zombie", the British Army states how they look "beyond stereotypes", instead focusing on the positive qualities of these terms and highlighting young individuals' potential – phone zombies use great focus, selfie addicts have a high level of confidence…and so on.
3. Mothercare
Taking a stand against airbrushed imagery and showing early motherhood in its beautiful, natural state, Mothercare released a series of posters that portrayed unretouched photos of new mothers with their babies.
With the media putting so much pressure on new mothers to "bounce back", Mothercare's campaign turns this ridiculous notion on its head, instead acknowledging and celebrating the changing body following childbirth.
4. Royal Air Force
After being awarded £1m of free airtime following their win of Channel 4's Diversity in Advertising competition, the RAF used the opportunity to highlight and challenge sexism, together with the portrayal of women in advertising.
Taking the typical stereotypes often used by beauty brands, the campaign aims to emphasise that "women should be defined by actions, not clichés". It joins strong, impactful campaigns from Maltesers and Lloyds that won Channel 4's competition in 2016 and 2017 respectively.
5. Netflix
Ok so technically, this one took place in 2018. But, as the case study video was only released this year, we're still counting it as one of our 2019 favourites.
As such a huge sporting event, the 2018 World Cup was something that lots of brands tried to get involved with. But what do you do if your business isn't really football-based? How do you grab people's attention during such a distracting time? Well, if you're Netflix, the answer is simple – you tell people not to watch Netflix.
In Argentina (where, let's face it, football is life!), Netflix anonymously distributed a series of posters that boldly said "Don't Watch Netflix". As hoped, the campaign had the opposite effect as the Argentinians were not fans of being told what to do.
6. Carlsberg
For years, Carlsberg branded themselves as "Probably the best lager in the world". But following numerous negative comments in more recent times where customers have – let's say – not completely agreed with this sentiment, Carlsberg decided it was time to change things up.
In a very bold move, they scoured Twitter to find some of the more disparaging comments and promoted them. Following this, they then admitted that, whilst they maintain their original stance was true once, it may no longer be the case as they "focused on brewing quantity, not quality". Their campaign pledged to change this, as they aimed to create a better beer.
Probably the meanest tweets in the world… #newbrew pic.twitter.com/RdwlnpzEJ0

— Carlsberg UK (@CarlsbergUK) April 17, 2019
7. Channel 4
To showcase the diversity amongst their talented actors, presenters and personalities, Channel 4 released a video which featured a range of stars reading out genuine viewer complaints.
To demonstrate the broadcaster's ability to spark discussion and debate, the video stars Prue Leith (who states "Tell Prue not to talk with her mouth full – it's so uncouth"), Kevin McCloud (with "He's too posh") and Grayson Perry as his female alter-ego, Claire, (claiming "It wouldn't be so bad if he tried to make himself look like a normal woman") amongst many others.
8. Spotify
Intended to inject a little nostalgia into our day, Spotify released a campaign that uses puns and play on words to compare current music trends with those from a few decades back, the message being whilst your life has changed, your taste in music hasn't.
Dubbed the "Listen like you used to" campaign, the quirky messages were plastered across London and Manchester in the form of billboards and posters and were based on findings that, apparently, when a Spotify user enters their thirties, they are more likely to listen to music that was popular back when they were coming of age.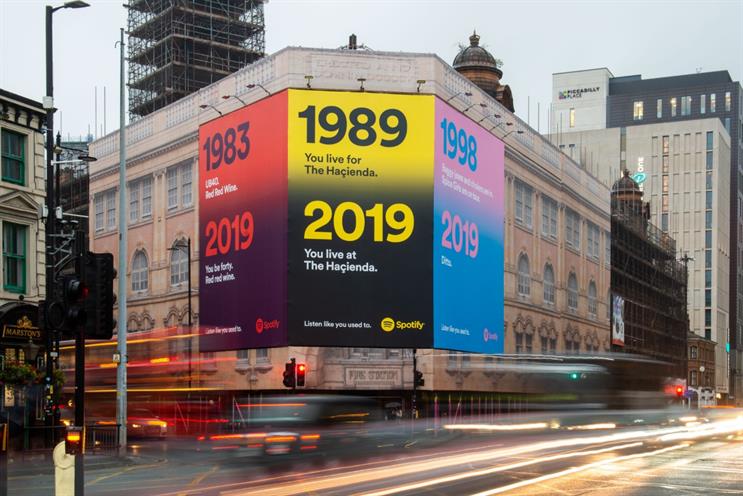 Image credit: campaignlive.co.uk
9. O2 & England Rugby
Last month, we came so close to winning back that coveted trophy. Unfortunately for the England Rugby team, it was not meant to be. But some of the marketing campaigns that took place during the event's build-up were winners in their own right.
Take this one from O2 & England Rugby. Acknowledging the fact that the majority of England fans would have to wake up earlier than normal to watch the matches, O2 collaborated with the England Rugby team and created a humorous video, designed to make the early mornings that little bit easier, thanks to some help from their Breakfast Pack and a few of the key players.
10. Guinness
And whilst we're on the subject of rugby, it would be rude not to mention Guinness' cheeky contribution.
After Ireland's defeat to New Zealand's All Blacks – which subsequently knocked them out of the tournament – Guinness Ireland quickly posted a simple yet effective tweet voicing their thoughts on the matter and their feelings at the time towards their famously black stout.
Enough said. #NZLvIRE https://t.co/tKHMVBAlPZ pic.twitter.com/n0dDtBn3nA

— Guinness Ireland (@GuinnessIreland) October 19, 2019
Whatever your business goals for 2020, a clever, thought-provoking campaign can have a huge impact on your brand. Want to create a buzz in your industry? Get in touch with our team of marketing experts.