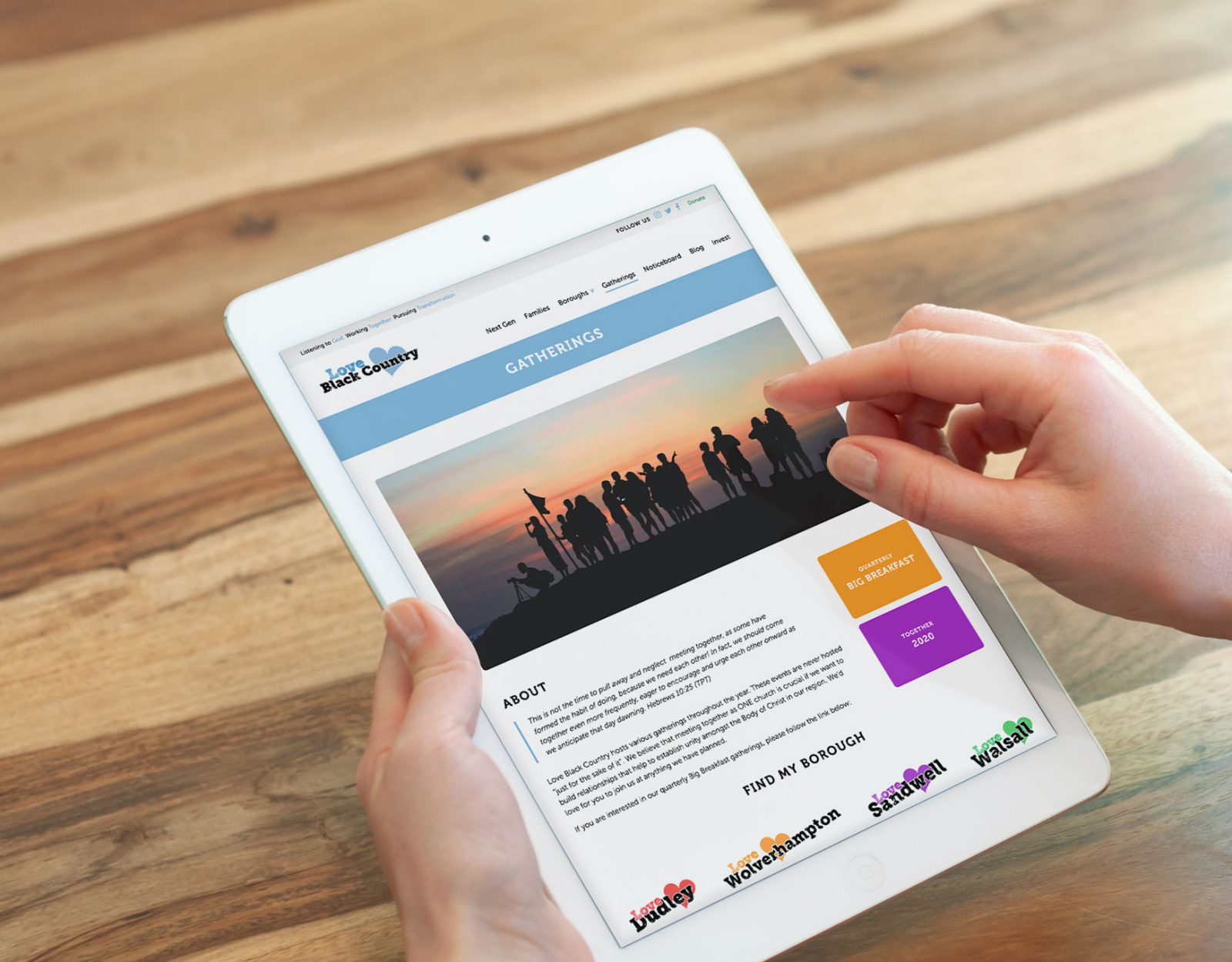 We have recently devised a new look and website for a relational network of Christians across the Black Country region of the UK.
Our website designers and developers were commissioned by Love Black Country in Sedgley to design and build a blog website that would help promote their journey towards spiritual, social, economic and ecological transformation of the Black Country.
With the intent to promote a message, a bespoke WordPress website was required, one which could be refreshed regularly and effortlessly with the latest news updates. To ensure optimal functionality, the blog site required a post category navigation scheme, together with post search features such as archival browsing, categories, keyword search and featured posts.
A smooth website user-experience was essential, not only to keep visitors returning but also as a strong indication to search engines that a website is functional, ultimately assisting with its search engine optimisation (SEO).
In order to maintain their existing online positioning within the search engines, it is essential that we imported all existing content seamlessly. This prevented the loss of any ranking and potential indexing issues.
Finally, to allow visitors to purchase event tickets, the website was integrated with Event Espresso making it even easier for users to show interest in and make online payments for upcoming activities.
Are you looking for a new website? Why not get in touch with our team today?