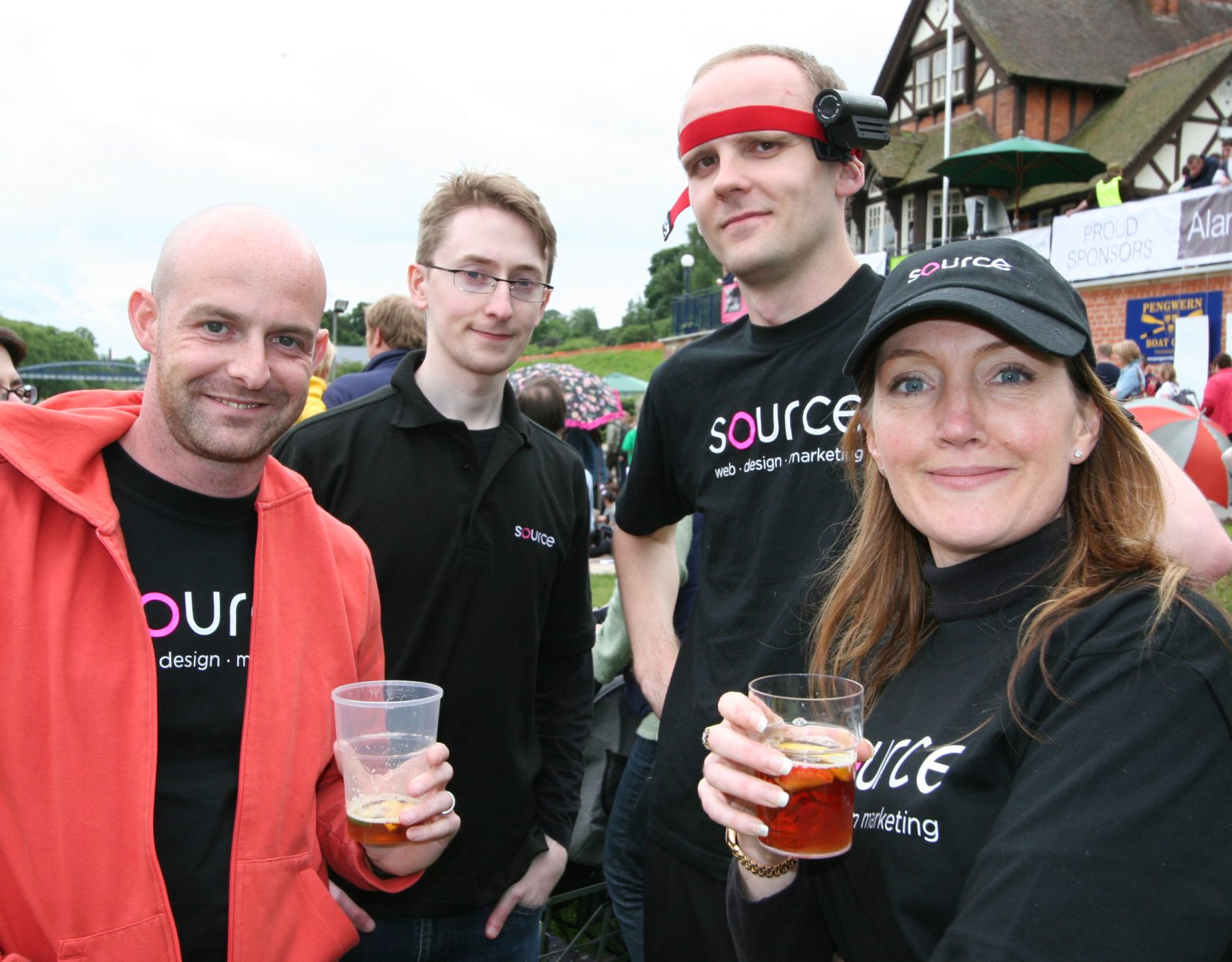 If you're friends with us on Facebook, or received our recent email detailing the event, you'll know that Friday 15th June was the 2012 MacMillan Cancer Coracle Relay World Championship in Shrewsbury, Shropshire!
Despite a lacklustre attempt by the weather, the crowds were there in their hundreds to give support to those risking the currents of the River Severn (amongst which Source were to be counted!)
Each heat of the competition was – well, heated, with many competitors pushing to the brink of physical effort (and often beyond…) Well, sort of – that's just this reporters' way of alluding to the countless capsized coracles we saw throughout the day.
Unique commentary from Richard Bayliss and a colourful array of fancy dress costumes made the day one to remember. Thousands of pounds have been raised for cancer research by the event, of which Source are ecstatic to have contributed just over £500! Remember, it's not too late to donate to this worthiest of causes.