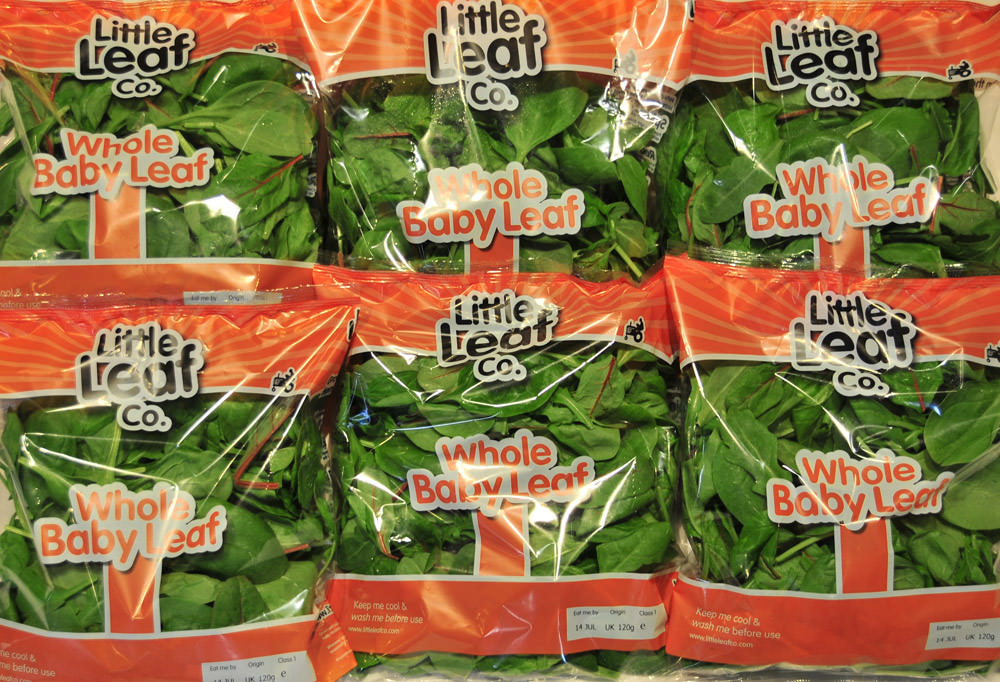 Another great brand was recently taken from conception to fruition for PDM Produce, Shropshire growers of baby leaf salads.
Source took PDM's objectives on board and came up with the Little Leaf Co brand, a fresh and fun take on a traditional salad bag offering. Eye-catching colour, engaging design and an approachable tone of voice give the product personality and a great kick start in this competitive market.
Funky packaging makes the product stand out on the shelves and an accompanying website continue the brand's strong personality. The injection of fun nutritional facts encourage prospective consumers to check out the Little Leaf Co baby leaves on their next shop.