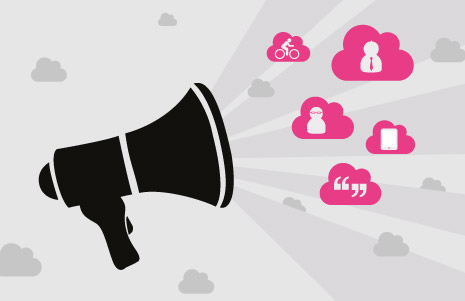 A new policy from ICANN (the Internet Corporation for Assigned Names and Numbers) could potentially put your website under threat.
As you know, your website is one of your best marketing tools – it's available for users to look at 24/7/365 regardless of their time zone, it can be updated extremely quickly (especially with a Source content management system installed!) and it allows your customers to open a dialog with you (or vice versa) with minimal fuss.
However, without a domain name then your website is – quite literally – nothing.
From January, it is now mandatory that owners of many domain names (including .com, .org, .net and others) verify the contact information stored on the domain name to ensure that it is correct.
Domain owners affected will receive an e-mail from their registrar (for example, 123-reg or Fasthosts) requesting that they verify the contact details by clicking on a link in the e-mail (the link will go to www.verify-whois.com)
If you do not complete the verification process within 15 days, your domain name will be temporarily suspended until you do.
The problem for many is that the e-mail from the registrar can quite easily be mistaken for a spam e-mail or a phishing e-mail, so many people will either delete the e-mail without realising, or their spam filter will delete it for them!
Important things to check:
To ensure that you do not get caught out by this, you need to:
1. Make sure that the contact e-mail address on your domain name(s) is current and that you have access to it.
2. Act promptly on any e-mail that you receive about your domain name – but be mindful that the importance of these e-mails will make them a target for spammers and phishers to send fake e-mails like them. You still need to be careful about links that you click on – the genuine links should NOT ask you for any information, if you are asked to enter any passwords or login details, check with your registrar that you have received a genuine e-mail.
Unsure?
If you're at all unsure about what you need to do, or you have received an e-mail and you're not sure if it's genuine, feel free to get in touch.