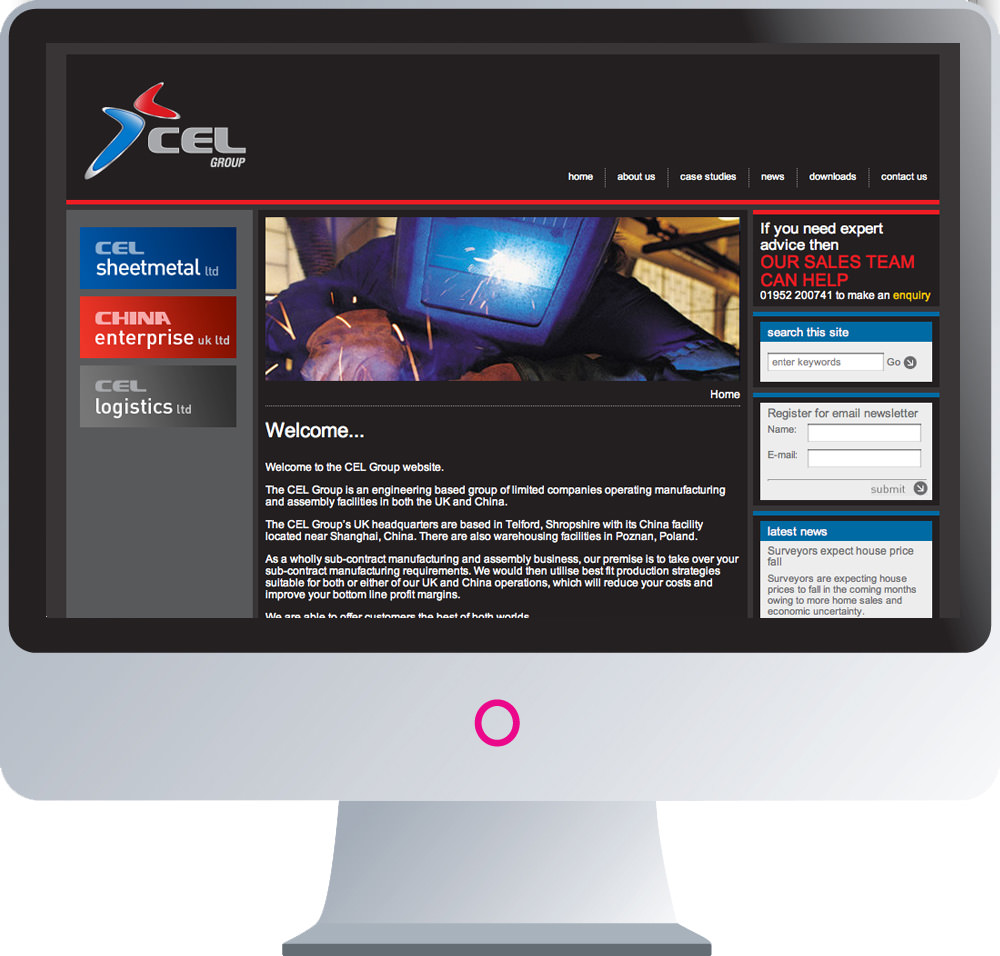 Manufacturing sub-contractors CEL Group recently upgraded their web presence with a new website redesigned from the ground up. CEL Group cover a vast range of laser cutting and sheet metal services and, as such, their site structure had to make each service clear, distinct and easy to navigate.
Their company incorporates two separate manufacturing branches, as CEL have factories based in both the UK and China. The fresh website keeps information for both websites distinct where appropriate, avoiding confusion and helping the user browse with ease and confidence.
The site is powered using Source's content management system, allowing CEL Group full control of imagery and text on any page of their website at any time. These features will help generate more custom through their online presence and ultimately, increase potential revenue.
If you are curious to see what Source can do with your current website, contact us now for a free impartial appraisal of your existing web presence.