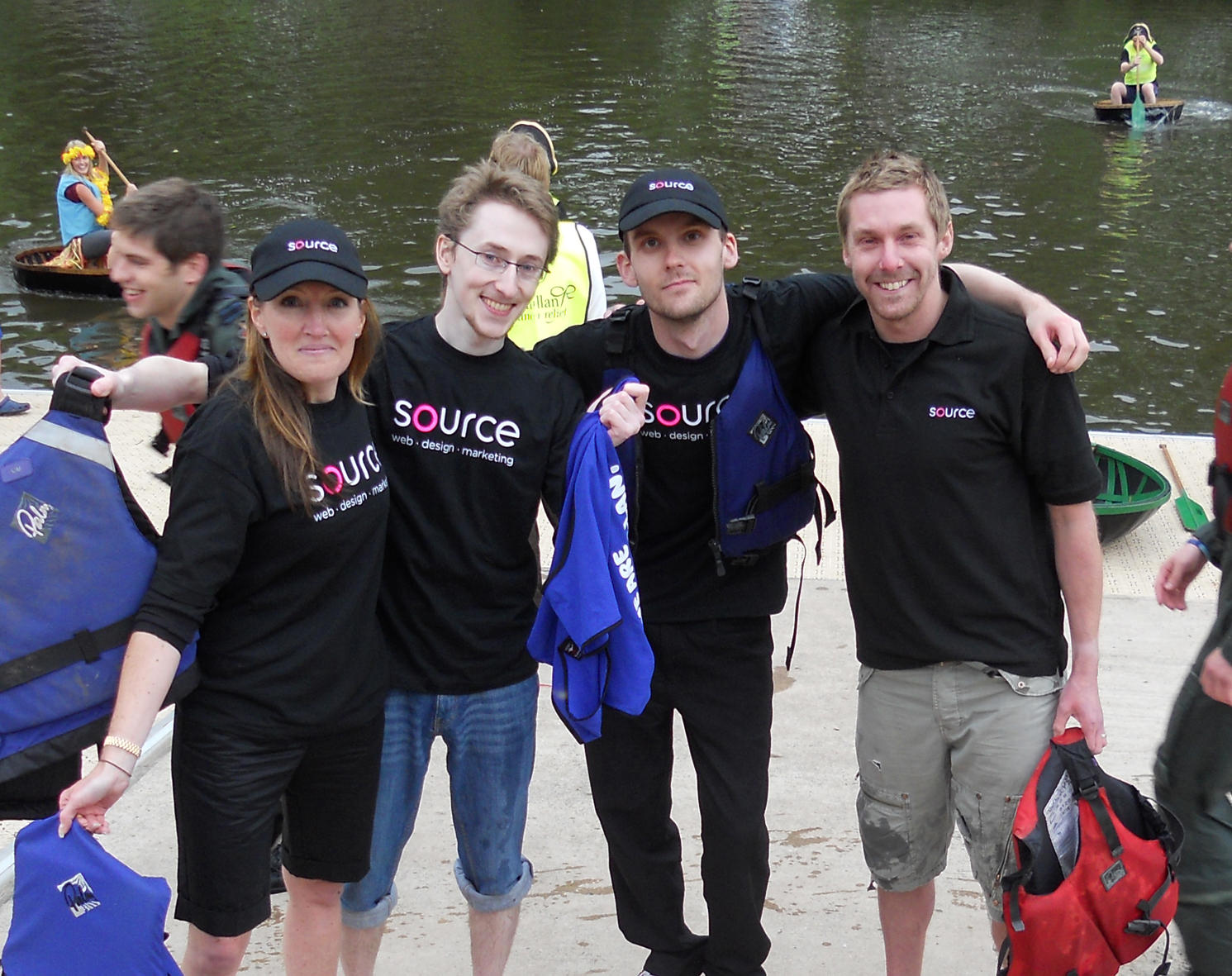 Friday 18th June saw the Pengwern Boat Club in Shrewsbury play host to the 4th Macmillan Cancer Support Coracle Relay World Championships.
Teams of four from all over the county took part in this major fund-raising event, and Source Design were no exception. Our team, led by Managing Director Sally Atkinson, battled against five other teams in our heat, and despite a rather slow practice run before the main event, finished in a very respectable third place.
Gareth Griffiths, Technical Manager at Source, said: "Finishing in third was a great result, none of our team had ever set foot in a coracle before let alone raced one across the Severn and back. It was a good afternoon's fun, we'll definitely be back next year!"
This is the fourth year running that Macmillan Cancer Support have hosted a Coracle Relay World Championships in Shrewsbury, with the total funds raised for the charity growing every year. Last year £64,000 was raised, with the target for this year being nearer £100,000. This year looks set to be the best yet, with the Source team raising over £800 for this fantastic cause.
If anyone would like to donate, please visit www.justgiving.com/SourceDesign – all donations gratefully received.