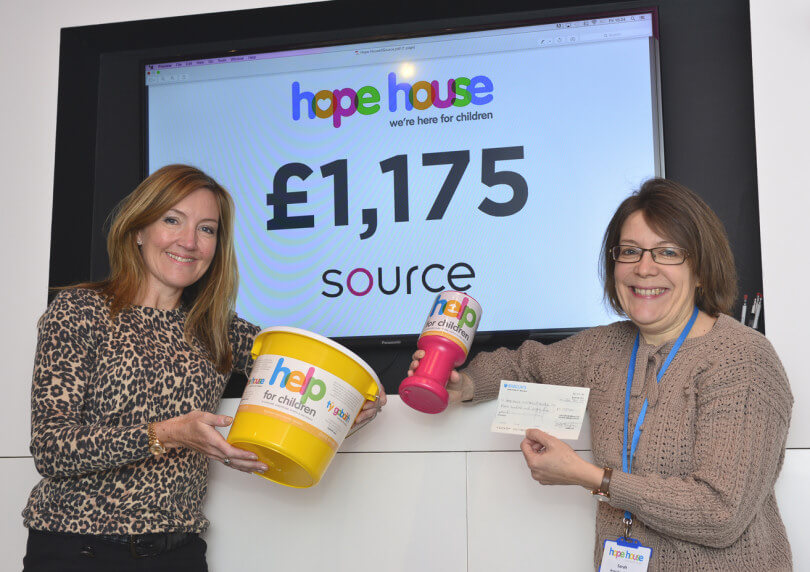 A leading Shropshire design agency came up with a novel idea to celebrate 25 years in business with an interactive online competition, not only raising money for a county charity but also raising awareness of their clients' products and services.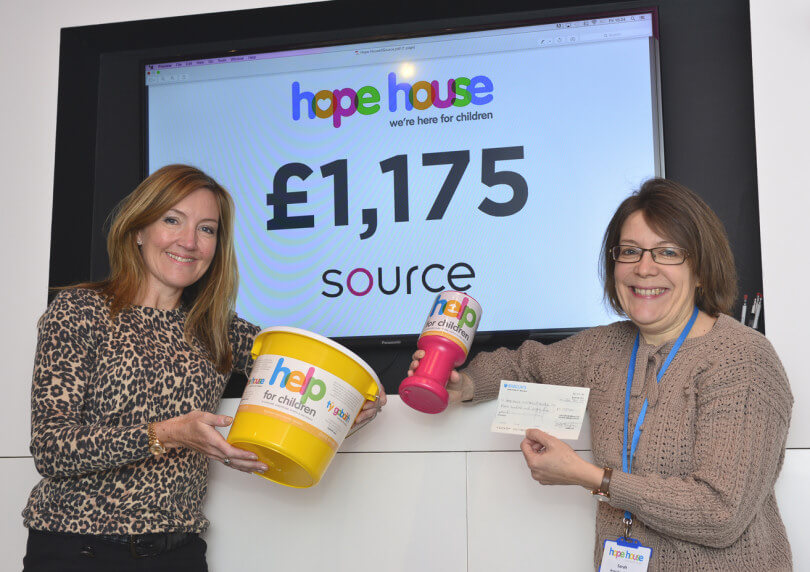 An off the wall donation from Sally Tringham (left) of Source, to Sarah Johnson, of Hope House
Source of Shrewsbury created an Advent competition which ran in the 25 days up to Christmas and this week presented a cheque for £1,175 to Hope House based in Oswestry.
The competition hosted a wide variety of daily prizes from £25 vouchers from area restaurants to a £190 Kadai Fire Bowl. Other prizes donated included designer prescription glasses, children's toys and a cubic metre of concrete! … all of which were donated by local clients.
Source managing director, Sally Tringham, said: "We thought it would be a fun and interactive way to celebrate our 25th anniversary by encouraging people to visit our website and time themselves competitively on a specific challenge, and we were simply amazed at the response each day, receiving nearly 1200 entries over the Advent period.
"Our thanks go to the many local companies and organisations who donated prizes totalling over £1,000 in value and we are delighted to hand over the proceeds of the fun competition to such a worthy cause."
Hope House area fundraiser, Sarah Johnson, added: "We are so very grateful to Source for this wonderful donation and for coming up with such an innovative and fun fundraising idea to help support our local children and their families."
Read the original article at Shropshire Live