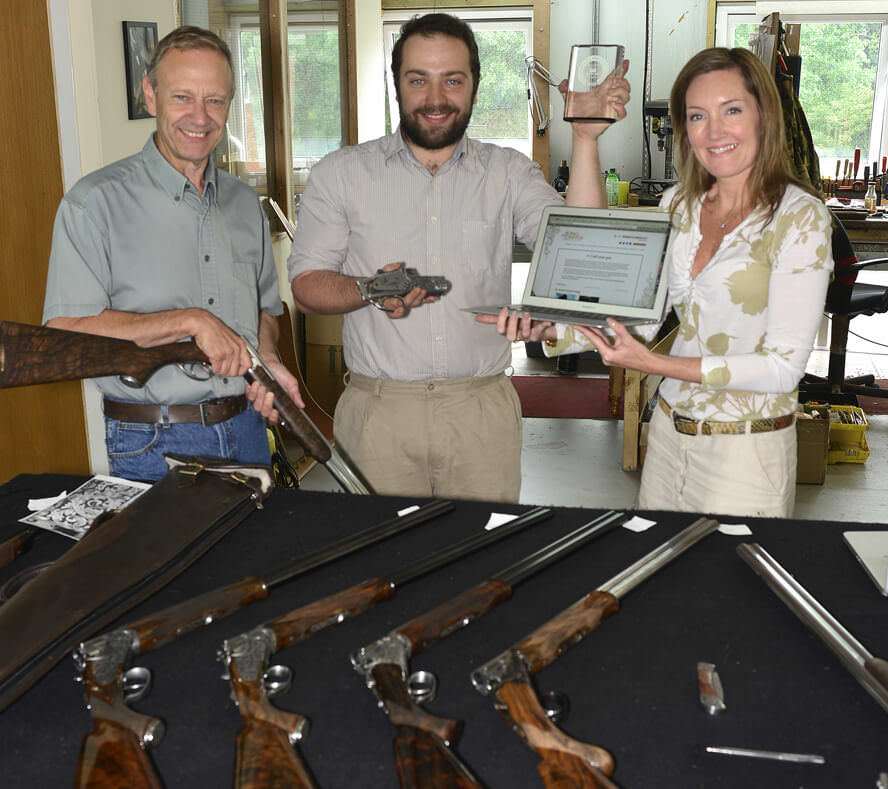 Source are delighted to announce that Boxall & Edmiston gunmakers have been recognised by the UK's shooting industry and awarded the 'best website 2016'.
The prestigious Shooting Industry Awards are held annually by Time inc. and took place this year at the Mercure Brandon Hall Hotel and Spa, Warwickshire where the Boxall & Edmiston website scooped the prize based on some unique features:
Build your own gun on screen
The anatomy of a shotgun
Layout
There is stiff competition across the 18 award categories which range from 'new clothing' to 'special achievement' and to ensure fair play the exacting judging panel is a mix of highly respected editors together with a variety of experts from the world of shooting.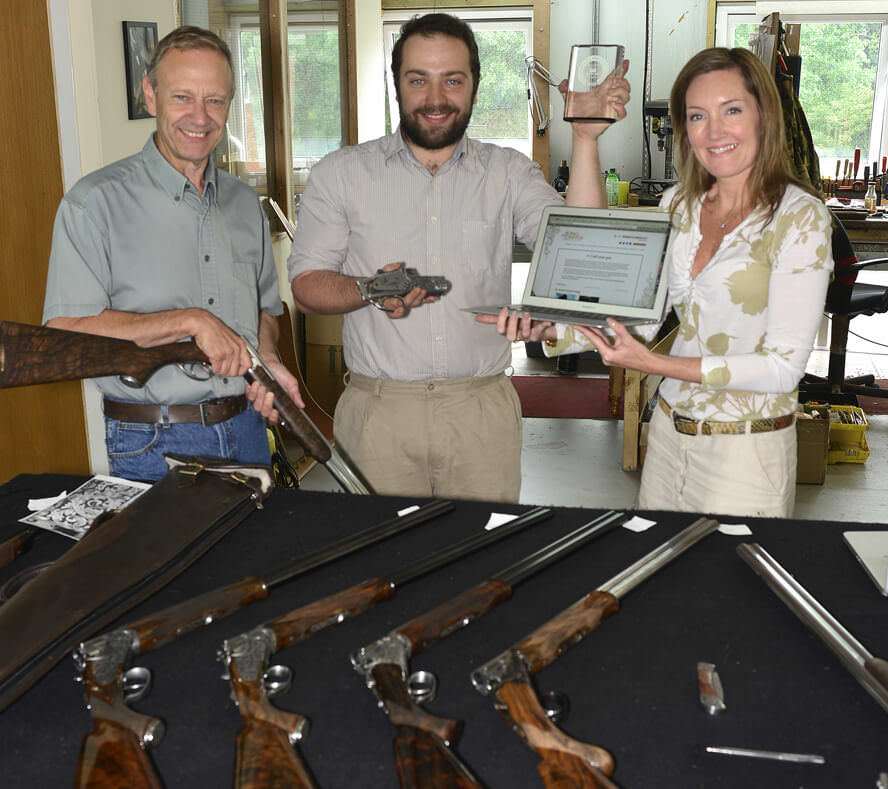 Peter Boxall, Drew Boxall and Source Director Sally Tringham with the award.
More details about the awards and the event can be seen at: http://www.shootinguk.co.uk/news/winners-shooting-industry-awards-55224
Drew Boxall called us the next day to let us know of their success, saying 'We won the Shooting Industry Awards best website! Thank you to everybody at Source and congratulations'.
Though we have to say that we love working with Boxalls and the award is testament to the great and successful working relationship we have built together.