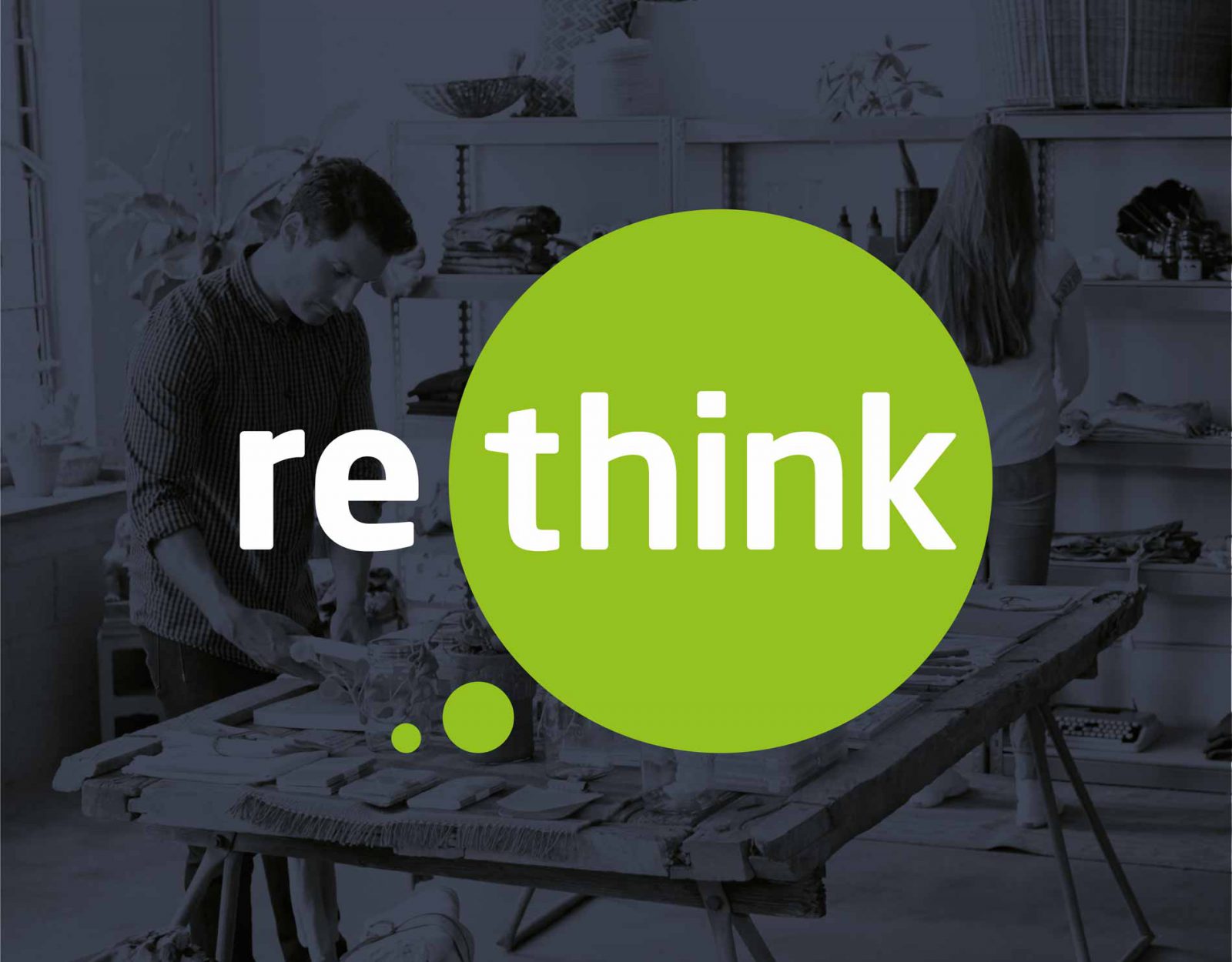 We appreciate that not all businesses require the creation of a full new brand, which is why we can work with our clients to enhance their existing identities and help keep recognition amongst their audiences.
Efficiency experts ReThink Productivity approached Source to design two slick and modern websites for their brands, ReThink Productivity and ReTime, whilst utilising their existing brand. As an adaptable, full service agency, our team was able to create refreshed web identities that unified the two brands and retained the recognition of their existing colours, logo & typeface.
Working across a broad range of sectors – with clients including Debenhams, Wickes and Costa – ReThink use a number of techniques to identify internal processes that can be refined to maximise efficiency.
Their sister brand, ReTime, is a work study measurement app, which was developed to support productivity analysts by allowing the easy set-up of studies, as well as storing data to share with team members.
Source was initially commissioned to design a certificate for those completing the ReTime course, but projects expanded to include the creation of digital presentation slides, brand guidelines and finally, two new-look websites.
To ensure the easy management of ongoing content, Source designed and built the ReTime website in WordPress, introducing visual entry points and a suite of iconography to display the benefits of the app.
This modern and engaging style was also applied to ReThink Productivity in the form of a website 're-skin' – where a new design is implemented on an existing site. This included the use of tonal imagery, and icons to clearly define the service offerings, whilst providing an intuitive user journey.
Here at Source, no two projects are the same, which is why we listen to our clients and adapt to their needs to create something truly bespoke to their requirements. To discuss how your business could benefit from our design services, please get in touch.